Cleveland Volleyball Team Has Best Season SInce 2015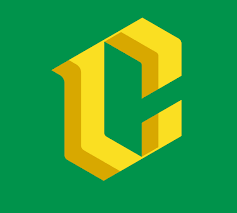 The varsity volleyball team had a strong year, earning the most wins for the team since 2015 and finishing with a record of 16-11, said head coach Sydney Hammond.
Several girls got all league honors for how well they played throughout the season, including Stella Blaha (second team), Lydia Biggs (second team), and senior Piper Harmon (honorable mention). Hammond was named PIL co-coach of the year, commanding an organized team.
Like most teams in the PIL, the Warriors had to face some adversity coming back to school after being online for a year and a quarter, and having to navigate their way through a new environment. And playing during a pandemic, having to wear a mask while playing can get very uncomfortable at times. The return to school and heavy play schedule took its toll on the team.
Hammond said the team was led by Biggs, one of the top defensive players in the league and Blaha, one of the top offensive producers for the team and league.
"Their leadership and skill level will be hard to replace next year!" Hammond said of the two seniors.
The team's roster is fairly young, returning two seniors next year, which could prove to be a struggle for the program, but it will give the younger players a chance to step up and prove their talent.
One highlight of the season was beating Grant early on in September by a match score of 3-1, one of the Generals' two losses during league. The Warriors, however, fell just short of making the playoffs, placing fourth in the PIL behind Ida B. Wells, Grant and Lincoln.
Leave a Comment