Celebration held for graduating ELL students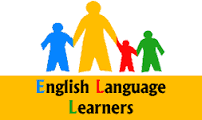 Teachers, administrators, families, and mentors gathered to celebrate the graduation of 11 English Language Learner (ELL) students on Wednesday, May 20. Following an introductory speech by ELL teacher Stefanie Goldbloom, other teachers shared a few special words about the students and honored them with a unique award.
"It was heartwarming, inspirational, and celebratory," Goldbloom said. "All of the students who went through the ELL program and the mentors really deserved praise for their hard work."
The celebration was aimed to acknowledge the students' accomplishments, highlight the hard work that they've done, and express gratitude to the student mentors who have guided them.
"I'm glad we were able to recognize the students for their determination, resilience, and personal development," Vice Principal Katy Wagner-West said.
The graduating ELL students said they felt extremely proud of themselves during the celebration.
"I felt really excited," said Htoo Sey, who has been at Cleveland all four years. "When I went here the first time, I couldn't speak any English. My English is getting a little bit better and I am really happy."
Maryan Mohamed, who is a junior, went to the ceremony to support her friends, which was a bittersweet moment.
"I was happy for them but I felt kind of sad that all my friends are leaving," said Mohamed. "After two years of being here my English has gotten a lot better."
A few student mentors were recognized, including senior Emily Seibert, Claire Diller, Birch Clark, and Molly Armentrout.
"The mentors really deserved praise for their hard work," said Goldbloom.
"The students have taught me so much about culture and I have made so many unique friendships," said Seibert, who has mentored the ELL students for three years. "They are all going to do incredible things with their life. It's very sad to say goodbye because they are such a special group of people."
The students will also attend graduation in June; this simply served as a celebration for the hard work they have done. Many of the students speak multiple languages and didn't know any English prior to arriving at Cleveland, so they have come a long way to get to this point.
"It's not easy learning a new language while navigating a new culture and school system. They did that with grace, patience, a positive attitude, intelligence, and resourcefulness," Goldbloom said.
"I am so proud of all of them," said senior mentor Claire Diller.
Leave a Comment
About the Contributor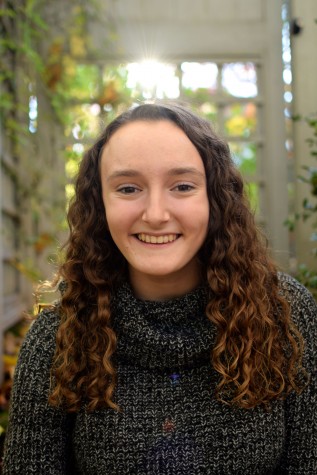 Emily Diamond, Editor-in-Chief
Grade:

Senior

Favorite food: 

Sushi

Favorite movie:

The Internship

Favorite Artist/Album:

The Shins