Southeast Cup stays at Cleveland
The varsity soccer team wins for the ninth straight year 1-0 over Franklin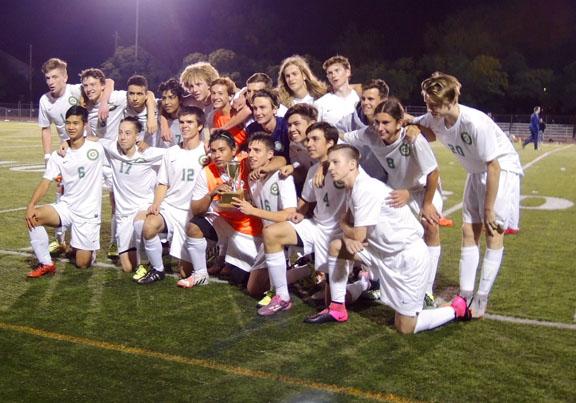 The Warriors own Southeast.
The varsity soccer team brought home gold Tuesday night, Sept. 29 against Franklin, winning 1-0. They carried the Southeast Cup to its rightful home where it belongs for the ninth consecutive year.
In the 70th minute, birthday boy Gendit Hoxha received the ball from senior Stellan Roberts in the right corner of the field. He crossed it over to senior Jorge Flores who drove it home. "I played with my team tonight and enjoyed playing tonight; they made everything happen today," Hoxha said.
Cleveland held forceful control throughout the game. Senior Janik Karoly played aggressive defense, keeping the Warriors in line. Goalie Oliver Aguirre had a strong game, tipping balls out from the net. Sophomores Loic Baures and Paetin Gibbons both took powerful shots, just missing the money but leading the Warriors to 19 shots on goal by the close.
Cleveland is now ranked 36th in Oregon with a record of 2-5-1, and a plan of moving up within PIL. "It's all about intensity and skill and we're gonna do it [beat PIL teams] this year," said Hoxha.