The Vagina Monologues take place on Valentine's Day
      Our bodies are important, amazing, and powerful aspects of ourselves, and everyone deserves to feel safe talking about them. Unfortunately, there aren't a lot of environments where it's socially acceptable to be open and honest about your body. Especially for people with vaginas.
Cleveland junior Isabele McTighe is breaking barriers by directing the "Vagina Monologues." For the last few months, she has been organizing this event. The final production will be performed at Homebase from 3 to 5 p.m. on Valentine's Day.
     "The Vagina Monologues" is a play written by Eve Ensler, which ran at the Off Broadway Westside Theatre after a run at HERE Arts Center in 1996. The play consists of emotional, funny, serious, passionate, unique sets of monologues about vaginas. Izzy McTighe has directed a showing of this play, casting members of our Cleveland community who are also passionate about this topic.
      "I cast the show right before winter break basically by just walking up to people and asking, 'How do you feel about vaginas?' and if they responded positively they were in. I chose people I knew, and who I knew could handle the more intense themes of the show. Rehearsing this show is such an amazing process because as young women, we don't have too many places where we can freely talk about bodies and sexuality," said McTighe. "There are just so many double standards that make it scary to talk about your body, especially if you haven't totally figured out who you are or how you feel about your body, expression, how to dress, that kind of thing."
      The play is taking place at Homebase, a coffee shop right across the street from Cleveland. Homebase hosts open mic nights, poetry slams, movie screenings, conversation clubs, and plays. "I want to show Cleveland students that Homebase Coffee is available to anyone who needs a place for self-expression," said McTighe.
      Our community at Cleveland is already so open, and McTighe's production of "The Vagina Monologues" is just another amazing opportunity for empowerment and acceptance.
      "I want to model a healthy dialogue about bodies to the youth community I am a part of. I especially want young women and girls to feel empowered to speak honestly about sex, vaginas, thighs, hair, confidence, love, crund, what it means to have a body," said McTighe. "I believe that a community where women are confident and demand respect and love is a community which is healthier overall. I'm trying to aid in creating a healthy community in Portland, in southeast, at Cleveland, with women."
About the Writer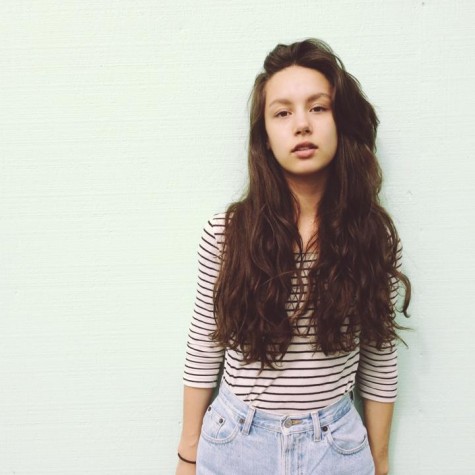 Siana Ramos, Reporter
Grade

What's on the bookshelf?

Favorite food?

Favorite thing about Cleveland?