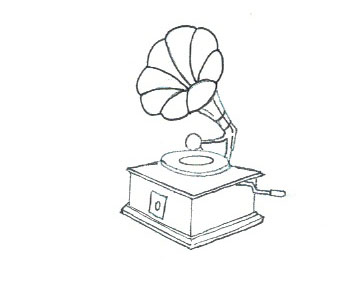 Lil Hardin Armstrong
Lil Hardin Armstrong is best known for being Louis Armstrong's second wife, and the cause of his success. Lil organized shows, put together bands, and elevated Louis from a side player to a titan of music. Lil was also an excellent composer, bandleader, and musician in her own right. Lil had studied music at Fisk University, was a talented pianist, and performed in Louis' Hot Five band. She also wrote multiple songs for Louis and his band. After the couple split up, Lil created and led her own big band, the Lil Armstrong Orchestra, but it was short-lived. She then performed with various other groups. In the 1940s, Lil left music and tried her hand at tailoring, making a tuxedo for Louis and shirts for her friends. Later in life, Lil worked as the musical director for Decca Records Sepia Series and performed her own songs. In 1959, Ray Charles covered her composition "Just For a Thrill," which was a hit.  Lil died in 1971, during a tribute performance to Louis Armstrong. Seven years after her death, Ringo Starr recorded Lil's song "Bad Boy," which topped the pop charts. Lil Hardin Armstrong was a incredibly talented woman who forged her own path. She was never just "Louis' wife."
Top songs: Bluer Than Blue, Let's Get Happy Together, Just For a Thrill
Lil Armstrong. Image courtesy of Discogs.
Kid Ory
Edward 'Kid' Ory was a jazz trombonist who revolutionized jazz with his "tailgate" style of playing, in which the trombonist plays a rhythmic line that supports the other musicians. Ory led "Kid Ory's Original Creole Jazz Band" in New Orleans, which featured notable musicians like King Oliver and Sidney Bechet at various times. In 1922, Ory led the first African-American New Orleans jazz band to ever be recorded, called "Ory's Sunshine Orchestra." Ory later accompanied Louis Armstrong and King Oliver in their respective bands, as well as composing his own music. During the Great Depression, Ory disappeared from music, instead running a chicken farm. Ory resurfaced in the early '40s when Orson Welles recruited Ory to play on his radio program. In 1944, Ory and his band made a series of recordings with Crescent Records. Ory died in 1973 in Honolulu.
Ory's most famous composition was "Muskrat Ramble," which might not have been his own composition. Its origins were disputed by Louis Armstrong, who performed it, and Ray Gilbert, who wrote the lyrics. Ory maintained that he created the melody, and therefore the song was his creation. Controversy over "Muskrat Ramble" continued after Ory died, when the psychedelic rock band Country Joe and The Fish recorded the song "I-Feel-Like-I'm-Fixin'-To-Die Rag." This song had undeniable similarities to the tune of Muskrat Ramble, and Ory's daughter brought the matter to court, but the case was dismissed due to the lateness of the filing.
Top songs: Muskrat Ramble, Creole Song, Tin Roof Blues
Kid Ory. Image courtesy of On The Levee Jazz Band.
Raphael Saadiq
Raphael Saadiq grew up in East Oakland, California, as one of 14 children in his family. Raphael Saadiq reinvents R&B with slick compositions that stay true to old school R&B while adding modern touches. He first broke into music as a member of Prince's backing band on his Parade tour. Saadiq formed the multi-genre band Tony! Toni! Toné! With his brother and cousin, generating hits like "It Never Rains (In Southern California)" and "Whatever You Want." After Tony! Toni! Toné! Broke up in 1997, Saadiq formed the R&B supergroup Lucy Pearl, with Dawn Robinson of En Vogue and Ali Shaheed Muhammad of A Tribe Called Quest. After Lucy Pearl split up, Saadiq released a series of critically acclaimed solo albums. He has also worked extensively in television and movies, guest starring in "Luke Cage," acting as lead composer in the HBO series "Insecure," and working as a songwriter for the movie "Mudbound." Saadiq has proven time over time his unique ability to fuse genres and create music that honors the past while looking towards the future.
Top songs: Good Man, Calling, Love That Girl
Raphael Saadiq. Image courtesy of ArticleBio.
Kimya Dawson
Kimya Dawson is likely best known for providing much of the soundtrack to the cult movie "Juno," but she has been a stalwart in the on-again-off antifolk movement. Dawson's first band was The Moldy Peaches, which was founded by her and fellow musician Adam Green. The Moldy Peaches only created one full album, but its song "Anyone Else but You" skyrocketed Dawson to fame after it was used in "Juno." The Moldy Peaches has been on hiatus since 2004, and it's unlikely that any new albums will be forthcoming. After The Moldy Peaches, Dawson has released seven solo albums. She has also collaborated with fellow musician Jeffrey Lewis, with whom she formed a band named The Bundles. More recently, Dawson formed another band with hip hop artist Aesop Rock, called The Uncluded. Dawson's slightly manic and spoken word style of singing is truly original, and redefines the concept of antifolk.
Top songs: My Rollercoaster, All I Could Do, Being Cool
Kimya Dawson. Image courtesy of Discogs.