Bite The Bullet: Bullet Journaling With Piper
Welcome To An In-depth Look at my 2021 Bullet Journal!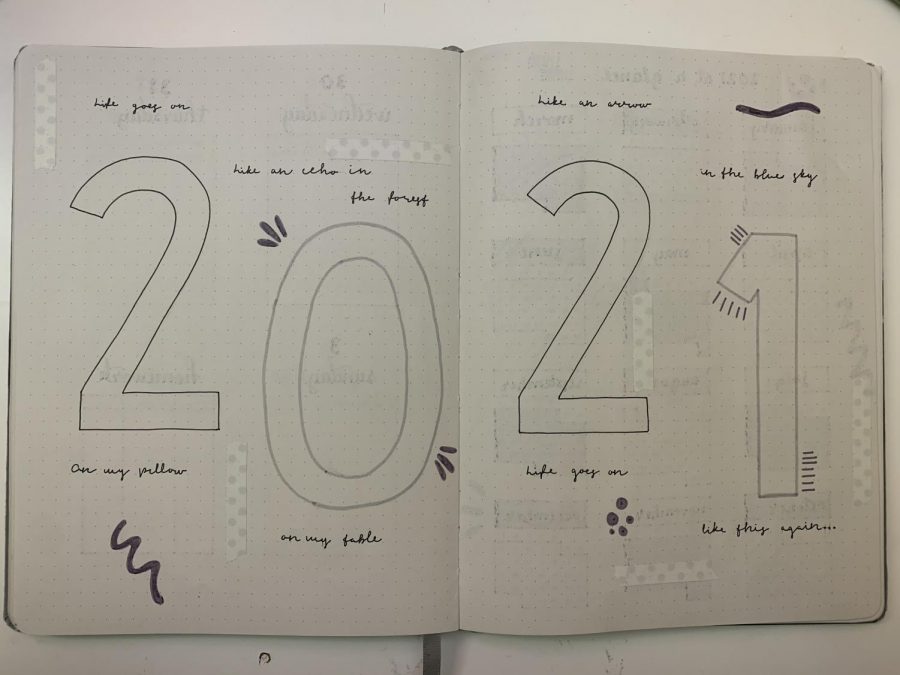 Bullet journaling is a relatively recent phenomenon that quickly swept the world. I got my first bullet journal at the end of 2017 after becoming obsessed with watching bullet journal videos on YouTube but didn't seriously get into it until December 2019. Now, I use it almost every day to keep track of schoolwork and other things going on in my life. 
When I actually got into it, I realized how fun and freeing the customizability was. There's no wrong way to bullet journal, and for me, that was the best part. I love being able to draw all over my bullet journal and use whatever colors I want. But it also helps to know that if one month I don't have the motivation to do all that, I don't have to. 
That being said, remember there's no wrong way to do this. Bullet journaling is supposed to be a tool to organize your life. You can even incorporate daily journaling aspects if you want to! My system for journaling won't work for everyone, so don't feel pressured to do everything exactly as I do it. I even change up my own system constantly. I get to learn and improve as I go, and it is by no means perfect. 
I don't know everything about bullet journaling, not by a long shot. But throughout the year I have been doing it, I feel like I have learned a lot and wanted to use this column to share those things. I want this column to help anyone who needs it, whether they have been bullet journaling for a few weeks or a few years. 
In this column, I'll share my monthly spreads and my process of making them, as well as things I have picked up along the way that have helped me when I sit down to bullet journal. I hope you can use this column to get inspiration, tips, and maybe even find a new system to implement into your own journal. Happy journaling, friends!
About the Contributor
Piper Gillen, Business Manager
I'm Piper, and this is my third year on the Clarion, and this year I'll be managing business and fundraising. I'm a Senior at Cleveland this year. My...