Cleveland students practice mindfulness during Peace Week
Select Cleveland students participated in an experiment called Peace Week last month.  It required practicing some form of meditation for at least 10 minutes a day for the duration of one week. Students who participated completed a reflection after the seven days came to an end to summarize their experiences. The style of meditative practice each student chose reflected what the individual hoped to gain from the experience.
"I meditated before bed to help me relax and fall asleep," junior Tessa Ryan said.
Senior Birch Clark practiced restorative and yin yoga to help her cope with the TMJ she experiences in her jaw. "It cleared my mind after a long day of school and track practice. It actually energized me to do homework," she said.
The general consensus was that the daily meditations helped students de-stress and be more positive.
"I was not as quickly agitated when stressful circumstances presented themselves and learned to be more patient with myself and others," senior Maiya Coleman said.
"I worry so much, it really helped me to take a little time out of my day to quiet my mind," junior Taylor Allen said.
Sophomore Avery Rynearson commented on how practicing mindfulness allowed him to experience a more positive week. "I was surprised to see how greatly my outlook on daily events changed," he said.
The majority of participants agreed that meditation could be beneficial if incorporated into the school day.
"I think students should be aware of it because It's a good way to channel uncomfortable energy and emotions," junior Willow Kelly said.
Senior Jackson Pahl encountered mindfulness on a recent trip to Seoul Korea. While on a tour of a Buddhist temple, a monk invited them to join in a group meditation focussing on the phrase "who am I." "You come out of this fog of having your eyes closed for 20 minutes and being so relaxed, then open your eyes and rejoin the world. It was a strangely profound experience," Pahl said. In terms of bringing it to Cleveland, he commented: "If you want to get something out of meditation you have to truly invest your own interest in it. I think there are plenty of people in this school who would be open to it."
Leave a Comment
About the Contributor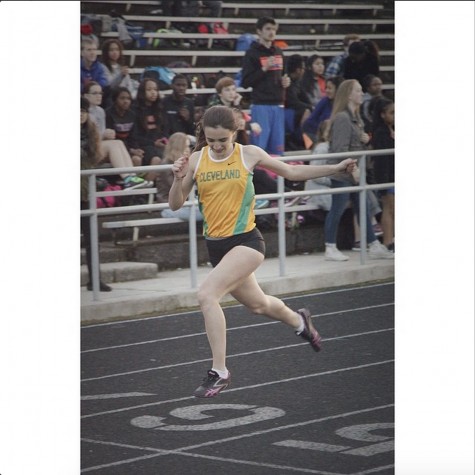 Annalena Eckton, Reporter
Grade

What's on the bookshelf?

Favorite food?

Favorite thing about Cleveland?