Site Council positions open for '15-'16 school year
If you're looking to hang out with Principal Cook and Vice Principal Taylor, eat snacks, and talk about Cleveland, site council is the position for you.
Every year, there are two student body representatives in the site council who are the voices of the student body during a monthly meeting with administrators, staff and parents. This year, junior Quinn Gonzales and senior Tucker Johnson are the student representatives.
During meetings, there is a principal and vice principal report where they address issues around the school. The news can be disappointing—such as the water fountains breaking—or impressive—such as receiving numerous grants.
This year, they meet on the third Thursday of every month for around an hour after school (the time of meetings may vary from year to year). There are always less than 10 people at the meetings, so the environment is friendly and laid back.
The representatives stated that the majority of each meeting entails listening to what the principal and vice principal have to say and then discussing the topics.
Both representatives responded positively to the overall experience.
"I was really excited about being in a community where I get to know the teachers really well and I'm informed about what's happening in the school. I have found the meetings really interesting, plus, I've learned more about what is happening behind the scenes of Cleveland," Gonzales said.
"Site council is awesome, and it looks really good on college applications. It's not that big of a time commitment, and I've gained a lot of knowledge about what is happening around the school," Johnson said.
The highlight of site council this year was trying to change finals to three days instead of two for the end of the year, reported Gonzales and Johnson. Although the three day final schedule isn't confirmed, Gonzales and Tucker hope their voice is heard.
"Mr. Cook came to us and asked us if a two- or three-day schedule would work better," Gonzales said. "We represented what we thought the students would want."
"We were pretty unanimous that the three-day schedule would work better for students," Johnson said.
The elections for next year's site council members are approaching. Applications for a position on site council are due April 13. The application process is minimal; candidates write a short blurb about themselves and why they want to be a representative. Then, the student body votes for the two candidates they believe will best represent Cleveland high school students.
Gonzales said she will be running again for site council.
"I definitely endorse Quinn for re-election," Johnson said.
"I encourage people who have ideas and want to be involved in the school to run for site council. It's a really fun thing to do, and it's important to have passionate students involved," Gonzales said.
"Don't be afraid to speak up from the start," Johnson advised. "I don't think I talked in a meeting until December, and I regret that…The teachers and administrators want to hear what you have to say."
Leave a Comment
About the Contributor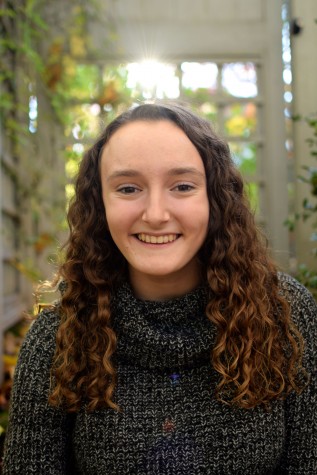 Emily Diamond, Editor-in-Chief
Grade:

Senior

Favorite food: 

Sushi

Favorite movie:

The Internship

Favorite Artist/Album:

The Shins