Cleveland's IB Art Class: Study, Process and Exhibition
Cleveland has been very lucky to have an art curriculum that allows each student to be creative and find inspiration for art through their own means. Because Cleveland is an International Baccalaureate school, it is required to have IB electives, one of those being IB Art. As a student enrolled in IB art, I have learned that it is very different from other art classes I have taken. It is a very warm and welcoming place filled with dedicated students who follow an IB curriculum that "challenges their own creative and cultural expectations and boundaries," according to the IB program website.
Students focus on three tasks throughout the two years in the class: a comparative study, a process portfolio, and exhibition.
Before taking IB Art you need to be somewhat familiar with art and know specific skills. Most of those skills can be taught in high school through the Art 1-2 classes. For a lot of people, the first encounter with art they have is in high school, so it is a place where you need to start at the very beginning. Students learn about the elements and principles of design to try and prepare them for the years to come, if they choose to continue the class. The different skill sets are introduced to the students too, such as documenting and reflecting on work for the process portfolios.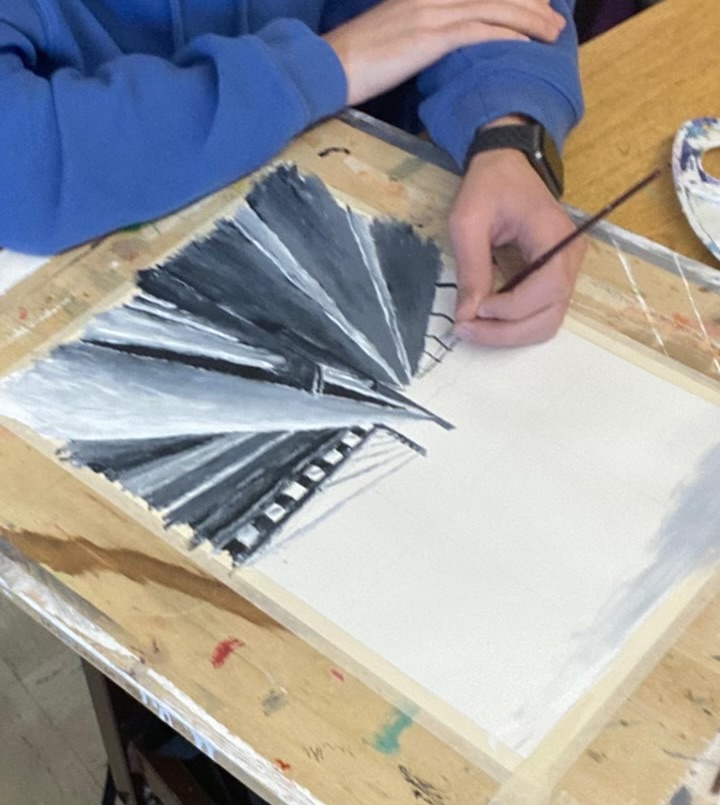 IB Art teacher Emily Pratt said she allows everyone to choose the medium, the direction, the conceptualism and the four qualities and what they want to do, project to project to create a a series of work like a professional artist would.
"I do, though, try and prepare my Art 1 kids for the IB experience by always having to do rough drafts, or samples. I use art history, and famous artists and paintings to introduce a new assignment, so I'm trying to get them used to showing the evidence of the process, but it's not to the extent of the IB students,¨ Pratt said.
The comparative study occurs at both the SL or HL level. Students are required to compare three different artworks from at least two different artists by writing a 10 – 15 page paper. The HL level requires an additional three-to-five page reflection on how your work has been influenced by the artwork and artists. Because I am taking SL this year and testing in HL next year, I am able to get my comparative study completed by including the second reflection, which I am very grateful for.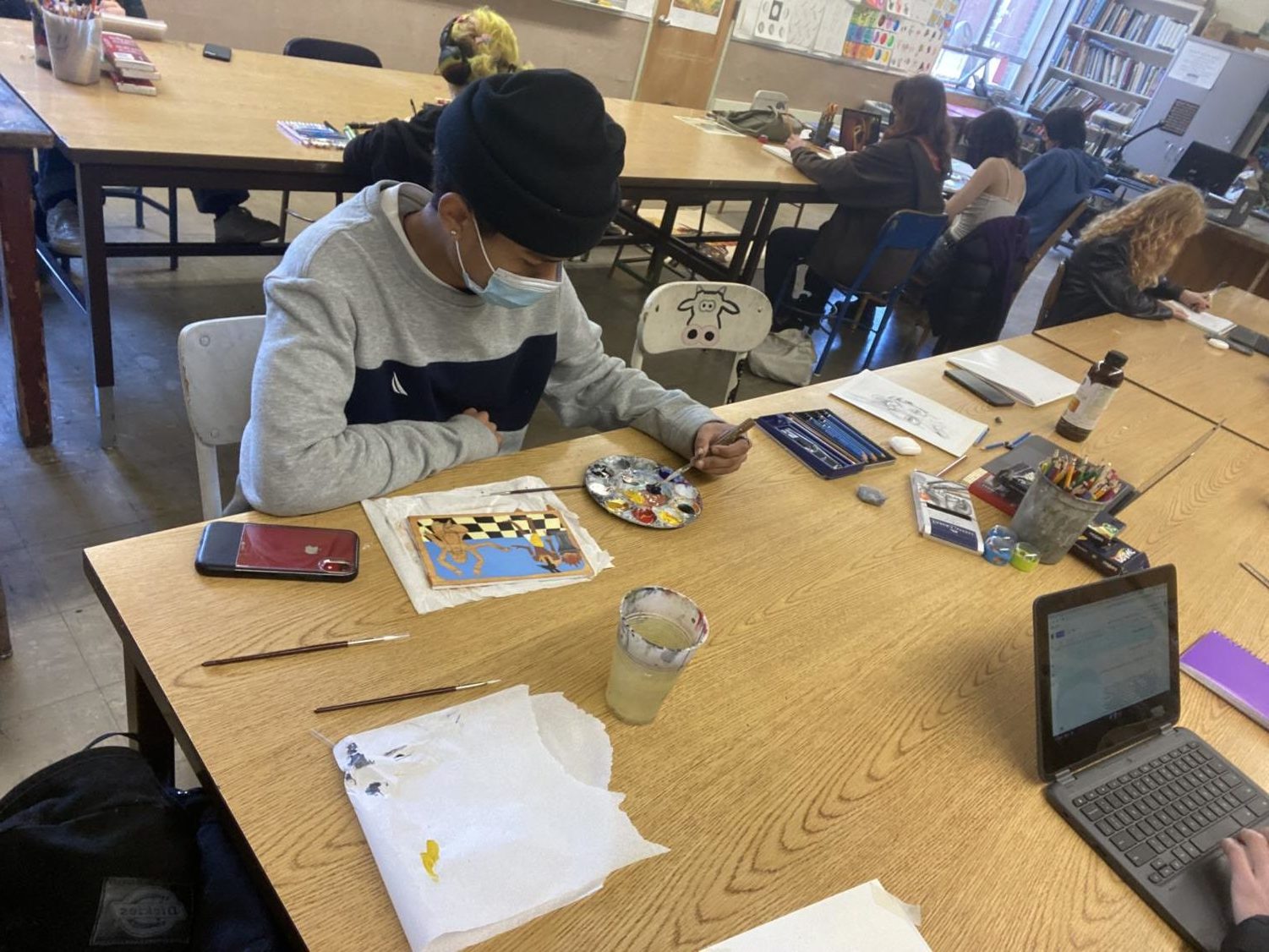 The second requirement is the process portfolio. Students add to the portfolio continuously throughout the year. It keeps track of all sketches and ideas throughout each individual art piece. These can either be in a sketchbook or a slide show compiled of sketches and accompanied by different thoughts and reflections. A big part of the process portfolio is showing your exploration and experimentation of different types of visual arts. It is a very good place to reflect on what ideas worked and what didn't.
¨Process portfolios are an extensive way to dive deeper into the process of art and the meaning behind it. It has been enlightening to create process portfolios and analyze my work more than I ever have before while documenting the process,¨ said Gracie Springer, an SL Art student. There are different requirements for SL and HL level, but they are very similar ideas. The only difference is the length of the portfolio and the amount of different art forms needed.
The last requirement for class is the exhibition. Cleveland's IB artists are featured in an IB Visual Arts Exhibition from March 1- 31 at the High Low Space. 936 SE 34th Ave. The closing reception is Saturday, March 26 from 3-5 p.m.
For the SL level you need four to seven pieces with a 400-word curatorial rationale. At an HL level you will need to have eight to 11 pieces with an explanation text with each. Accompanying that there is a 700-word cultural rationale. The pieces that are chosen for the exhibition should reflect their technical composition and their use of materials, ideas, and practices.
From taking the class itself, I know the atmosphere is very different from other art classes I have previously attended. When you walk in, the room is full of focused students who are quietly chatting, which is common to find in an art room. The difference is that they are all working on different projects. There is no assigned project or medium because IB wants you to focus on experimenting and finding your specialty. Therefore, the class is filled with painters, drawers, sculptors, and so many other different types of artists. What makes this class so special is that you can walk around the room and feel inspired by the love of art each of these students have.
¨The atmosphere is super cozy and comfy. It feels like a true community of artists to celebrate their work,¨ said Bella Cummings, another student.
Leave a Comment