Speech and Debate: Cannibals Win State Title
The victory is the program's seventh in the last 10 years, but was not decided until a key victory in the Public Forum Debate.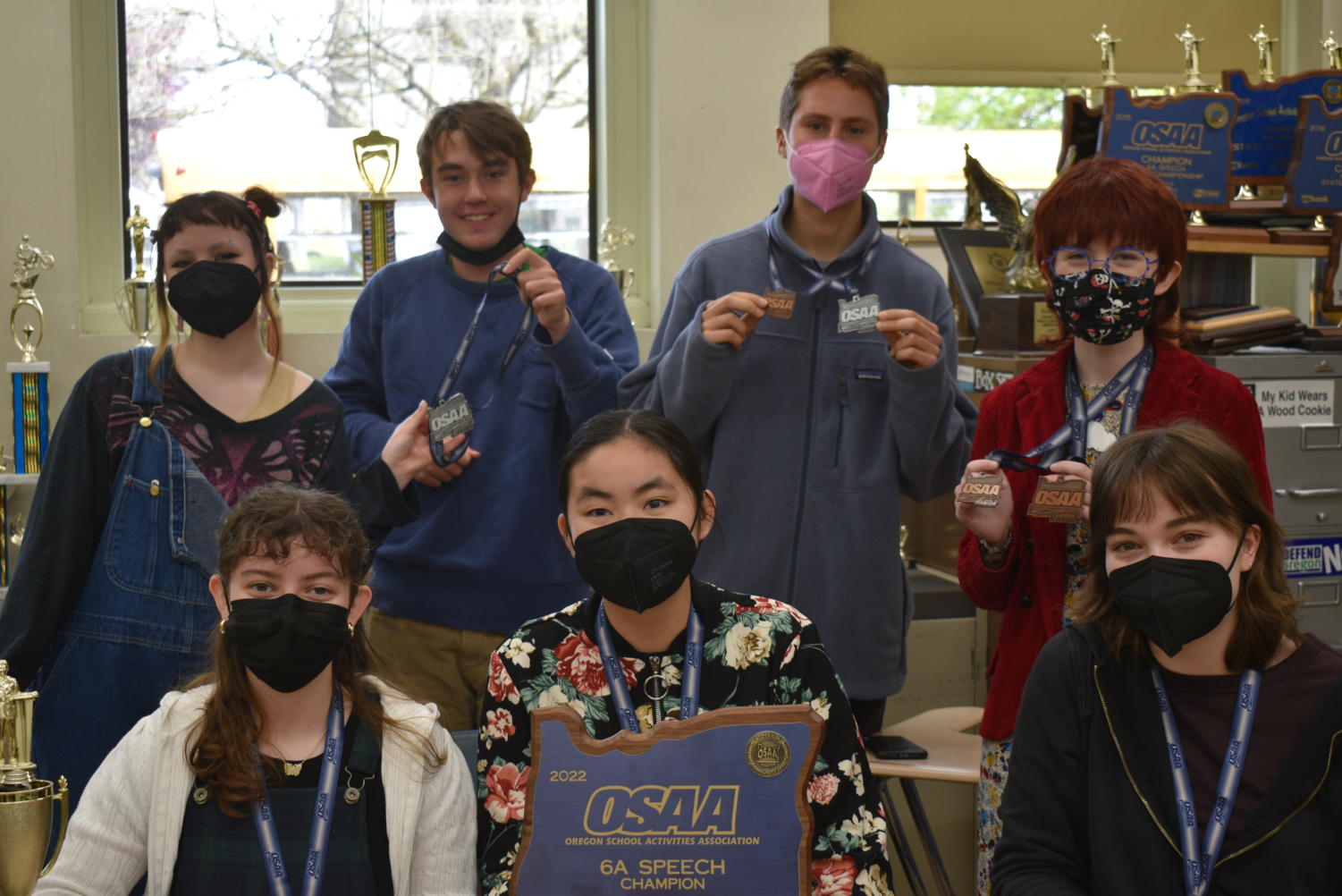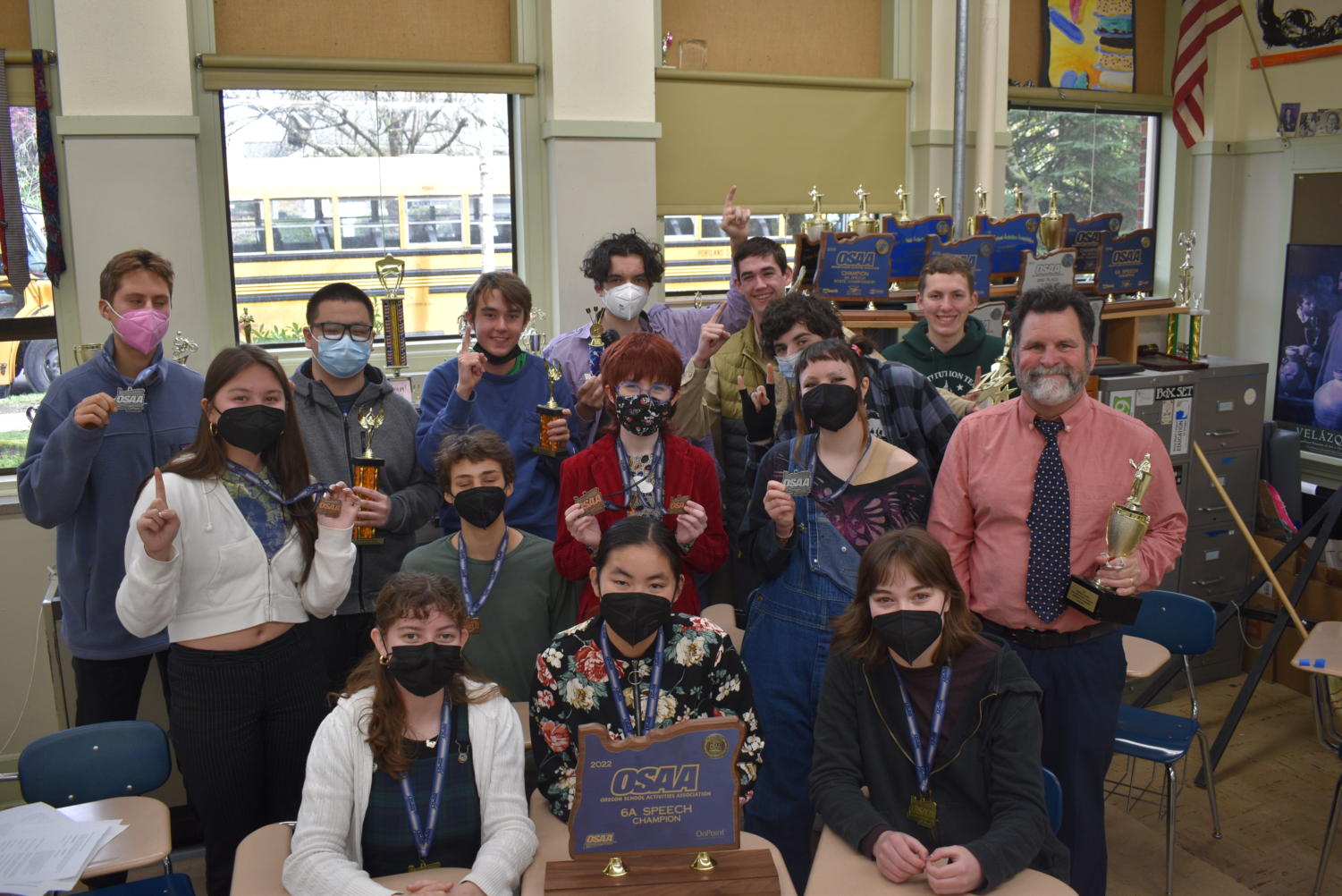 The Cannibals, Cleveland's storied speech and debate team, captured its seventh state title April 23 at Western Oregon University, outscoring every team in the state with 96 sweepstake points.
Senior Simone Guite (Congress) earned an individual state title, and one duo – Abbey Hankins and Ellie Howard (Public Forum) – also earned a state title to lift the Cannibals to its seventh title in 10 years.
The victory for Cleveland was tightly contested against last year's state champion Sunset throughout the competition, but turned in Cleveland's favor in the Public Forum debate. The duo of Hankins and Howard skunked the Sunset team (3-0 decision) on their way to a debate title and 15 points, said Patrick "Gonzo" Gonzales, the team's head coach.
Sunset finished second with 90 points, and Lincoln was third in the state competition.
The Cannibals fielded a strong team for the state competition, winning the district title for the 11th year in a row earlier this month and qualifying for all 18 events.
Earning points at state were Owen Rowe and Leila Paravicini, second, and Nate Adamski and William Bransford, third, in Duo Interpretation; Ben Stevenson, second in Oratory; semi-finalists Sadie Nichols and Byronie McMahon in Policy Debate; Felix Cohen, second in Dramatic Interpretation; Stella Greenvoss, third, and Sophie Evans, fourth, in Prose Reading; Sophie Jacqmotte Parks, sixth, in After Dinner Speaking; and Stella Greenvoss, fifth, in Informative.
Gonzales called Guite's victory a surprise, saying, "She had never competed in Congress before and finished over 48 speakers."
Formed in 2009, the Cannibals are firmly entrenched as the most successful 6A speech and debate program in state history, and have not finished lower than second since 2011, when they finished third. No other school has more than three state titles.
Leave a Comment
About the Contributor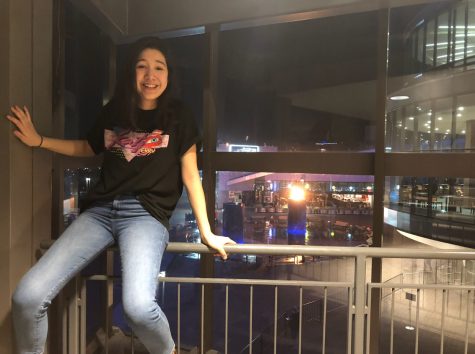 Becca Roso, Digital Editor
I'm Becca Roso, and this is my third year on the Clarion. This year I'll be the digital editor, and I'm currently a Senior here at Cleveland. My favorite...