Warriors finish spring baseball season 7-7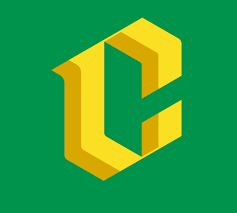 The Cleveland baseball season has ended, and the team made huge strides and improvement in the second half of the season.
The team started off extremely slow with only three wins in their preseason. The Warriors also started off PIL play slowly before going on an extremely impressive run of five straight wins, four of which were shutouts while outscoring opposition 54 runs to 10. The most impressive win of the streak came in a 20-2 route of the McDaniel Mountain Lions.
The Warriors ended the season with a record of 10-13 and a PIL record of 7-7, with a season ranking of #41. The team barely missed out on playoffs with two crucial losses at the end of the season to Ida B Wells by a score of 1-2, and 11-12.
The team was led by senior Alex Nisbet, who tallied six home runs, 38 hits, and a batting average of .528, His great season earned him All PIL First team, All State First team, and PIL Player of the Year.
Along with Nisbet, sophomore pitcher Lucas Geren was a key player for the team. He tallied two home rRuns, 27 hits and had a batting average of .355. As a pitcher, he struck out 70 batters. He also was honored by being named PIL First team as a pitcher.
Finishing fifth in the PIL this season, the team will look to improve on their season, and Geren will have a large part to play in upcoming years. With the team graduating 12 seniors, upcoming juniors Wade Schroedel and Lucas Geren, and upcoming seniors Johnny Hale, Jonathan Demoss and Jack Bernstein will look to lead the team and try to improve on next year's season.
Leave a Comment