Varsity Boys Soccer: South Salem Defeats the Warriors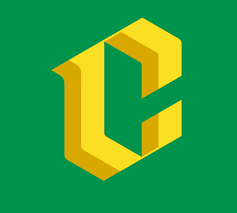 The boys soccer team's quest for their first win this year was spoiled by a three goal second half from the visiting South Salem Saxons, who came into Portland and left with a 4-1 victory Sept. 9.
The game began with a quick score, when just over a minute into the game, Warriors sophomore Oliver Brown drew a foul near the corner, then smashed the ball into the bottom corner to open the scoring.
Cleveland controlled the pace from that point, getting many chances in the next 10 minutes. Brown was able to strike again 15 minutes after his first strike, but he was ruled offside.
The Saxons were able to get their attack going, and they traded chances with the Warriors. About 15 minutes from halftime, junior Josh Huss collided with a Saxon attacker, and a penalty kick was given. South Salem's Tristan Olvera placed the ball and equalized for the Saxons.
Brown led a promising attack, but his shot deflected off a Saxon defender and right to their goalkeeper. A few minutes before the whistle, Huss was called for another foul, but South Salem's free kick was off target and over the touchline. A hard fought first half ended with both teams tied at 1-1.
In the second half, both the teams had chances to score. Junior Solomon Barnett was able to dribble past Saxon players, and Cleveland's Zidane Indarta led the Warriors towards the goal, but was unable to connect the cross. The Saxons had a good attack that ended with a miss from very close range.
But the disappointment didn't last very long, as Saxon striker Max Yermachenkov snuck the ball past goalkeeper Derek Puppo to give South Salem their first lead of the game, 2-1.
The Warriors tried to equalize, with Brown and captain Ian Lama having the closest chances. But eight minutes from full time, South Salem began to pull away.
The Saxons scored with eight minutes left, despite Puppo getting a piece of the shot, but could not stop it from going in for a 3-1 lead.
Emotions were high for both teams, and a confrontation ensued, where Barnett was shown a yellow card. Any chance for a comeback was squashed when the Saxons got a breakaway, and with just over 6 minutes left Josiah Solorzano put the nail in the coffin with the Saxons' fourth goal of the game. The Saxons got a convincing road win, and moved their record to 2-2. The Warriors dropped to 0-2 with the loss.
Leave a Comment