Cannibals advance three debaters to Nationals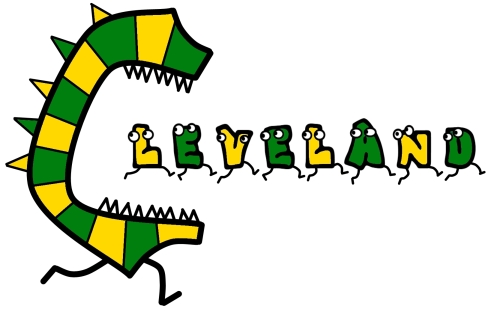 Three Cleveland students will be advancing to the national speech and debate tournament in Dallas, Texas for a week this June. The tournament features students from 110 districts, competing in 11 different events in order to win college scholarships and recognition.  These three students are Cleveland juniors Hannah Dressa, Hailey Shilling and Teddy Wyman.
Patrick Gonzales, Cleveland speech and debate coach adds, "It's a big deal, it's very difficult to qualify."
Dressa and Shilling are both competing together within the same event. "Hannah and I are going in dual interpretation, so that's two people who act out a scene but they aren't allowed to look at each other, touch each other, or use props," said Shilling. The dual that they performed was a piece titled "Santa-napped" by Don Zolidis, depicting the kidnapping of Santa Claus by the CIA.
Wyman is advancing to state in domestic extemporaneous speaking. He describes the event, saying, "You get three topics related to United States politics and then you have 30 minutes to write a seven minute speech on it, and you can't use any Internet but you have to cite your sources."
While each round is centered around a different topic, Wyman's qualifying speech was surrounding federal interest rates. He finished second out of 25 competitors. "I wasn't surprised because we had seen signs throughout the year in the circuit that Teddy was going to do very well; he's going to the state championship," said Gonzales.
While the qualifying competition had high stakes, both Dressa and Shilling describe it as being relatively low pressure. "There wasn't a lot of pressure on Hailey and I because she's my partner and I find a lot of comfort in having her there, so it didn't feel like a big deal until I started listening to people talk about how big of a deal it was," said Dressa.
"We have a very strong acting community in Northern Oregon, so the dual interpretation event is loaded with kids, that's the only thing they do. So, I knew it would be tougher. I think there were 12 dual teams, and they (Shilling and Dressa)  won the whole thing."
All three students have been participating in speech and debate for most, if not all of their high school careers, but making it to nationals was not something they were expecting. "There are tournaments in certain districts. Oregon has a northern and a southern district and you have to place in the top two in your district to go on," explained Wyman. With only two to three competitors advancing from each district, these students were put up against tough competition.
The National Qualifying Tournament took place at Mt. Hood Community College in March, and consisted of three rounds. It was a separate and optional opportunity for students competing in a variety of events in each district. In Shilling and Dressa's event, there were a small amount of participating competitors. "I was definitely expecting it to be more stressful than it was, it was pretty calm," adds Shilling with regards to the tournament.
"No one knows for sure if they are going to break or not because they only announce the top three, and there's potential for seven people to break. Everyone's sitting there nervous, and you're sitting around your competition and no one wants to look too cocky," explained Shilling. "The second place people were announced, and Hannah and I totally thought they beat us, so we were sitting there like, 'Oh, maybe we didn't qualify, because if they got second there's no way we could have beat them,' and then we did. So I just sort of sat there for a second and was like, 'Wait, what?'"
All three students share very fond memories of their Speech and Debate experiences as a whole, and the sense of community that they have found within the program through the leadership of Patrick "Gonzo" Gonzales, speech and debate coach.
"Gonzo creates such a good environment, I don't know how he does it," says Shilling.  "He creates this environment where everyone just feels really comfortable, and it's just a lot of fun."
These students worked so hard to make it to nationals, proving that hard work can be extremely rewarding in this regard. Shilling adds, "It (Speech & Debate) challenges you to have mental readiness, it challenges you to be committed to something and to work for something, and it gives you a pretty good reward. Going to nationals is not something everyone gets to do. I think that is something that is really important in people's lives, because now everyone challenges themselves."
Throughout the course of the year, the Cannibals have proved time and time again that they can thrive at the district, state, and even the national level.
Leave a Comment