Tastebuds: Pizza Maria balances traditional, modern influences
Pizza Maria, located on 30th and Division, is a new pizza place that is traditional and modern in taste. It gives off a very urban feel, but still has the Italian comfort of a wood burning pizza oven. Though on the pricey side, Pizza Maria delivers on all fronts. Their food is fresh and cooked to perfection. The overall ambiance is that of sophistication and class, yet still located in your friendly neighborhood.
The overall experience was good, but if you are looking for a quick place to eat, this is not it. It felt like the whole experience was meant to be very laid back and slowed down; sometimes I felt like I couldn't tell if it was part of the experience to have a long meal, or if they were understaffed. I would definitely say this is a great place to go if you want to hold a meeting; you can plan over the meal and not be interrupted often.
When my mother and I arrived, we were presented with quite a small menu: four or five appetizers, six or seven main courses, and then two or three desserts. Definitely a limited menu, but not too surprising for a specialty restaurant. We ordered a starter of crostini of ricotta, oil and lemon, and I ordered a margherita pizza with arugula on top to add freshness.
The crostini come first, and was very good. I don't usually enjoy ricotta cheese, so I was very tentative to try it. To my surprise, it was really good! It was toasted just enough to not hurt my teeth, but still had a nice crispness. Although I would've liked less ricotta and cheese, this was very delicious.
The pizzas are large, and would definitely be enough for two, but I went ahead and ordered my own. It came with about six pieces, which was enough for two full meals. Priced around $12, it was also, really good. The arugula really added to the overall combination of flavors. The crust had just enough crispness like the crostini. The sauce and cheese felt really authentic and fresh overall.
In terms of the look of the restaurant, it really had a modern edge. This restaurant advertises as family friendly, but with the bar taking up a large portion of the restaurant, it is centered more towards the older generations. Low lighting with large windows let lots of natural light through, which I am a big fan of.
Opening just last August, Pizza Maria is open Monday – Thursday 5-9 p.m. and Fridays and Saturday 5-10 p.m. A new place to the long line of restaurants on Division, this one is definitely worth a try. It's a great place to bring family and enjoy your time together.
Leave a Comment
About the Contributor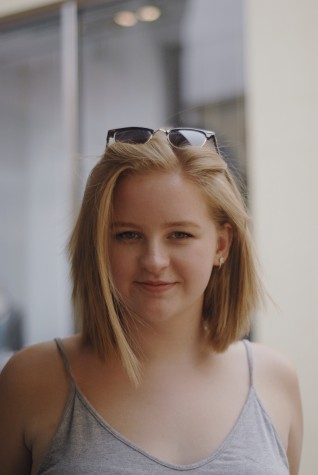 Evanne O'Sullivan, Editor-in-Chief
Grade: Senior

Favorite food? Bagels

Favorite movie? North sea, Texas

Favorite artist/album? Chance the Rapper

Favorite thing about Cleveland?...