September Lookbook – Fashion at Cleveland
With Portland's intense summer heat waves finally subsiding, it is safe to say that fall is upon us! Let's take a look at how the new season has influenced student fashion at Cleveland this month.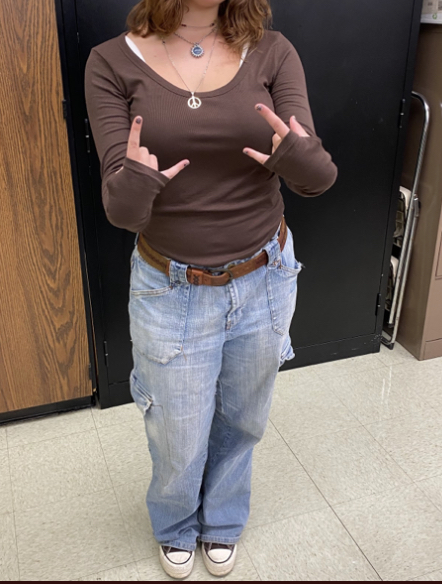 Julia , Sophomore
Fashion inspirations:
Pinterest, Tiktok, Tristan Paine's Youtube Channel, Debbie Harry,
Favorite Trends:
Long maxi skirts, bold patterns, big clunky shoes, statement pieces and statement jewelry
Styling strategy:
Dresses for the weather/activity, picks out their top first since it's usually more interesting than pants, then pants, then belt, and wears shoes to make her legs look longer
Clothes:
Hand me downs, Goodwill Bins, online second hand stores like Ebay and Mercari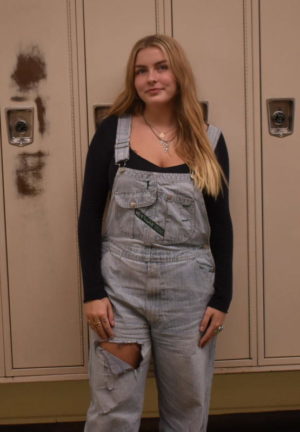 Haddy, Junior
Fashion inspirations:
Family (mom and brother)
Favorite Trend:
Baggy pants
Clothes:
Gets them all vintage! In Real Life on Hawthorne, Sellwood Union, Shop Banshee, and House of Vintage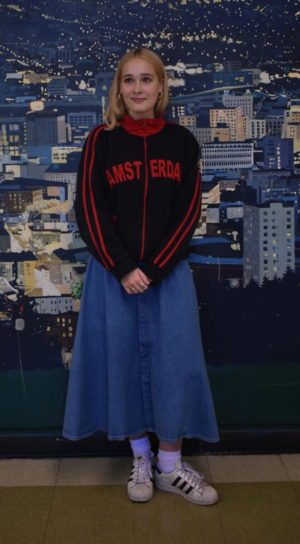 Juny, Senior
Fashion inspirations:
Looks to her sisters, but also loves '70s, '80s, '90s fashion and going on Pinterest and Instagram
Clothes:
Goodwill Bins
Favorite trends:
Adidas superstars, baggy sweaters, tight Levis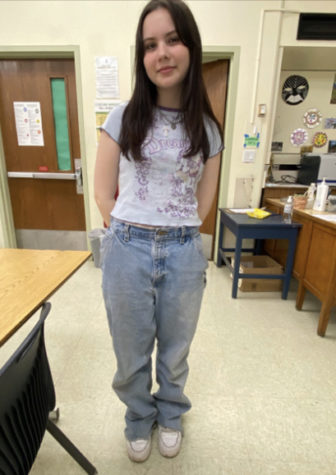 Isabel, Sophomore
Fashion Inspirations:
Beabadobee's style, Pinterest boards, and her peers
Styling Strategy:
Picks out her outfit the night before school, chooses her top first and builds off of it!
Clothes:
Depop, Goodwill bins, Thrift stores, always second hand
Favorite trends:
'90s and 2000s fashion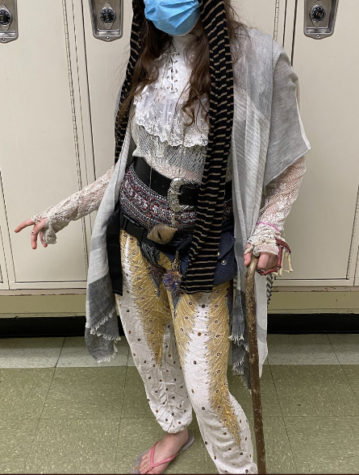 Quinn, Senior
Fashion Inspiration:
Fantasy stories, specifically antagonistic characters
Styling strategy:
Starts with color palette built around a couple pieces
Clothes:
Hand me downs and thrift stores
Favorite trends:
n/a!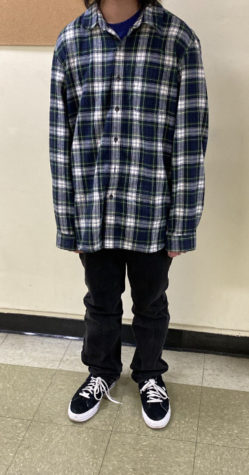 Alex, Junior
Fashion inspiration:
n/a, whatever feels comfortable!
Styling strategy:
Bases outfit off of a statement pattern
Clothes:
All online! Amazon, second hand websites, etc!
Favorite trends:
n/a!
Leave a Comment