CHS Name Change Update
In recent years, two high schools across the district have changed their names. The schools were renamed because their namesakes represented values that misaligned with those of the school and students. Recently, Cleveland is considering a similar change.
Cleveland High School is named after Stephen Grover Cleveland, the 22nd and 24th president of the United States. He served from 1885 to 1889, and then again from 1893 to 1897. He was the first Democrat elected after the Civil War. Before he served as president, he worked as a lawyer. So, why don't students want to be typified with his name?
During Cleveland's two terms as president, he did not support the rights of African Americans and did not believe that women should have the right to vote. Cleveland said in an interview with the Sacred Heart Review that, "the integration of women into politics, would not be a good thing either for the women or for politics."
Cleveland also believed that Native Americans, instead of carrying on with their culture and traditions, should instead assimilate with society. While President, he signed The Dawes Act of 1887. This act authorized the breakup of reservation land and allowed the government to allot land to Native Americans commonly on unfarmable and in undesirable places. In a sense, this act legalized the "stealing" of Native lands.
In 1874–during his time as the 31st governor of New York–he met Maria Halpin, whom he allegedly raped and impregnated after months of "courting." He publicly admitted to having 'illicit relations' with her but claimed that Halpin was an alcoholic who had relations with other people in his social circle. After she birthed his child, he–allegedly–tried to send it to the Buffalo Orphan Asylum. Halpin did advocate for herself, but the public doubted her credibility as a woman. Several churchmen upheld Halpin's account; despite this, Cleveland was never tried in court for this offense. Later in life, Cleveland married a different woman.
The district changed Wilson High School to Ida B. Wells and Madison High School to Leodis V McDaniel, both in the winter of 2021.
The Clarion News staff interviewed Simone Maher, Erskine Wells, Ming Kim, Chloe Maher, and Maya Hausman, all seniors and members of the CHS Name Change Committee. Work was started after student Ailsa Beckwith published a research piece in the fall of 2021 in both the Clarion and the Oregonian that depicted Grover Cleveland's past and argued that the current school student body deserves a name it can be proud of.
The students worked through last winter and spring. Simone Maher summarized the process, saying, "All of the affinity groups are involved, and CARE Leadership, and then any other students who are interested. We started by drafting impact statements from each affinity group so every affinity group has an impact statement that outlines who Cleveland is and how his name holds value and how thus, it has negative effects on students' experiences. Then we presented to the staff and got staff feedback, and then we presented to the parent equity counsel. Ming and Chloe also presented to the foundation, and they then presented [it] at back-to-school night (in September)."
Simone Maher explained that "we are at a pause right now. We are re-editing our impact statements. A lot of the people who wrote the impact statements last year have graduated, so we are just finalizing them, and we have teachers involved and lots of different students."
The committee plans to get feedback from previous alumni, then students, then officially ask the district.
"The district basically goes 'yes, we approve this process' or 'no, we don't.' If they say yes, then they take the whole thing and do it themselves. So, after we submit an application to them, they form their own committee. They most likely will choose the name–in a few years' time," Chloe Maher said. "We will have opportunities to say what we'd like a different name to be."
The committee has already reached out to staff.
"Last spring, we did a survey," Simone Maher said. "So we surveyed 85 staff, and 13 percent of that staff selection disagreed (with changing the name of the school). So, based on the feedback that we got–a lot of them wrote comments–I would say a vocal minority disagrees. We have overall teacher support, and we have administration support, like (Vice Principal) Mr. Murray, our advisor. The principal (JoAnn Wadkins) has been really open to working with us, and this is like something that not just students, but our larger community is in support of."
The committee said the teachers who disagreed with the name change did so because of the costs that would be incurred in changing the school name. They argued that the money spent could be prioritized on other issues that have more obvious impacts on the community, such as on the houseless. Additionally, most students want to keep their hoodies, lanyards, and other swag that represent Cleveland and its history.
The committee believes that outreach is key to continuing the project, and that the name change is still a couple of years away, perhaps when Cleveland is rebuilt. These students stressed the importance of underclassmen getting involved in the name-changing process, as it likely will not happen until after they have all graduated.
"All of us here are seniors, so something that we've been trying to do is outreach to underclassmen and juniors to join the committee. Another big thing is that once this process is with the district, we will need a whole other community who can help build this up and keep it running," said Simone Maher.
For students who want to get involved, "[the committee] has posters with QR codes that send people to a Google form. We also have an email. In the Google form, they [students] get our contact information and vice versa. Once we do the presentations, that will be another step in the outreach process. We'll have QR codes, and we'll have opportunities for people to join," Simone said.
Contrastingly, there was minimal knowledge when Cleveland students were asked about their knowledge of Grover Cleveland. Out of the respondents to our survey, 85 percent of the student body believes that the school should follow through with a name change. About 13 percent disagreed, and only 1 percent of those surveyed felt that they were not provided enough information to form a confident opinion. Further, 74.4 percent of students said they are highly likely to support the name change, and 12 percent said they are unlikely to support it. Juniors and seniors responded the most, and the third largest demographic was sophomores, and freshmen made up about 10 percent of respondents.
Within the survey, an anonymous student shared, "Naming something after someone is a way to commend or celebrate them. By keeping our school in Cleveland, we're essentially supporting what Grover Cleveland stood for. This is especially negative since our school is all about inclusion, equality, and a safe learning environment for marginalized groups."
Another student said, "I don't like being named after such a bad person."
As an alternative system, one student felt confused, saying, "I don't understand why PPS doesn't change ALL The HS names all at once. Name them all after native words for Mt. Hood, or the rivers … ."
In contrast, a few students disagreed, saying, "Grover Cleveland did bad things during his life but changing the name isn't going to erase those things." Another student voiced, "We should be advocating for Cleveland and his beliefs."
Junior Jade Kings said, "I've heard a little here and there about Cleveland possibly changing its name. I don't know too much about the person Grover Cleveland, but I've heard he was not a great person and was very problematic. I do hope that Cleveland does go through with a name change, as long as it's after someone or something that doesn't have a problematic history. I personally do not feel comfortable going to a school that currently supports a problematic person through the continuing use of that name."
Kings goes further into the idea and asserts that "I also believe that whether or not Cleveland does go through with the plan, the school should be held accountable for its past and present actions regardless. Just because a school changes its name does not mean it gets a new reputation or clean slate," Kings said.
Some ideas for the name change provided by students are Cookie Monster, Jessica Day, Lorelia Gilmore, or "a really good celebrity activist person like Obama." But across the board, students seemed to agree that a name change would be a positive shift.
Sophomore Precious McKinley commented, "I think it would be nice to change it; it could be nice to restart."
Madelyn Joe brought up, "I feel like we could change the name really easily. There are many influential, powerful women in history that go overlooked and we could name it after one of them."
In the end, it's the choice of the student body and what they want the name to represent. Weighing different perspectives and considering the lengthy process a name change would imply is essential.
Bibliography
Boston College Libraries https://newspapers.bc.edu/?a=d&d=BOSTONSH19051007-01.2.28&e=——-en-20–1–txt-txIN——-
Leave a Comment
About the Contributors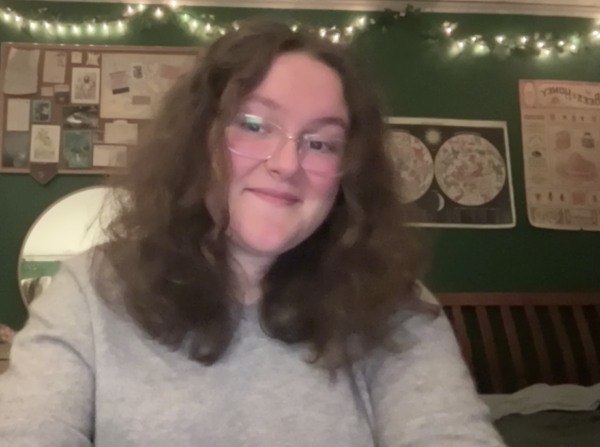 Lily Lockwood-Keil, News and Commentary Editor
Hi! I'm a junior and I'm really excited to edit during my second year with the Clarion (which is also my second year at Cleveland overall). I most enjoy...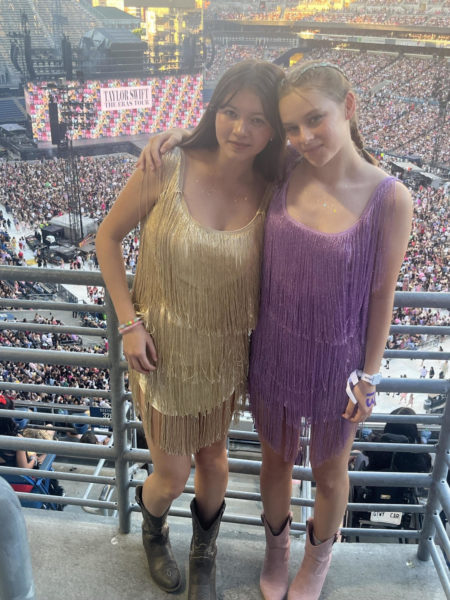 Lloy Bartolotti, Student Life Reporter
Hi! I am Lloy Bartolotti and I am Junior at Cleveland. This is my second year writing for the Clarion. My favorite sport is soccer and I enjoy hiking.