Sophomore Inquiry Being Phased Out After 2023-2024 school year
The writing class, intended to prepare sophomores for the rigors of IB, will be no more after one more year
The district is pulling the plug on Cleveland's semester-long Sophomore Inquiry class after the 2023-2024 school year.
The goal of the class was to make students more aware of their writing practice in order to give them a solid foundation that they would take with them later in high school and into college.
"What if every junior came into their junior year, having had direct instruction on doing better research and citations to be better prepared for IB classes? And so, I think that the class did accomplish those things," said inquiry teacher Matt Sten.
Unlike other writing classes, Sophomore Inquiry had students focusing on only two writing assignments so they could make a piece of writing that they are proud of.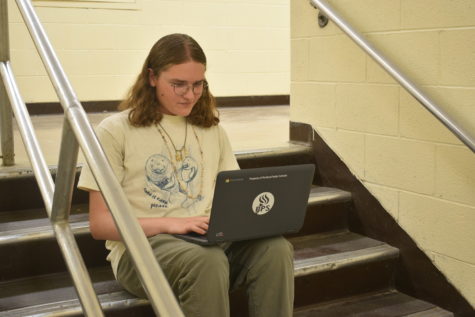 "It's just one paper. There are no actual assignments, nothing we have to turn in really, it's just different stages of writing one paper and researching one paper," said Elias Hanley, a second semester inquiry student.
In addition to the paper, students had to write an annotated bibliography to find sources for their main paper and practice summarizing sources. Students also had to use district supplied Gale Academic OneFile to improve the quality of their sources. The required length of the annotated bibliography varied heavily between semesters.
"I had roughly six, maybe seven sources," said Noel Mackie, a first semester inquiry student.
"Mine was like, two pages," said Zach Boonstra, a second semester inquiry student.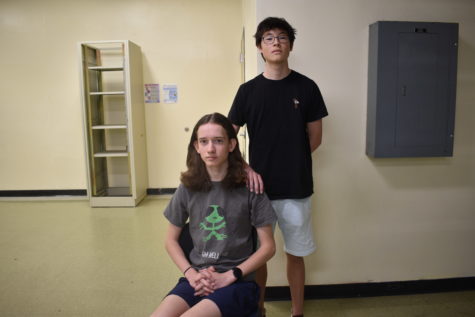 In the first semester, the reception of Sophomore Inquiry was largely negative.
"We had a lot of pushback from a number of students who understandably felt resentful that they were in the class because it … was a required class," said Sten.
Despite being a required class for all sophomores, inquiry is not a graduation requirement. This led to a lot of students not putting ample effort into the class.
However, Sten believes that although many students did not enjoy the class, that does not take away from the skills it gave them.
"I think that junior teachers will appreciate this group of sophomores as they move into their junior classes," Sten added.
In the second semester Sten and John Golden, who also taught the class, were able to modify the course into something that the students and teachers alike were more interested in.
"The adjustments we made were in large part because of the feedback that we got from students," admitted Sten.
Although a lot of the more specific feedback was taken into account, questions remain around the overall structure and position in the class.
"I feel like we had this as a first semester junior class. I feel like that's when I would have liked to take it … . I feel like I'll need that practice writing more when I'm actually taking IB classes," said Hanley.
This year, sophomores took a semester of health and a semester of inquiry, while freshmen took a semester of health and a semester of inquiry, which mainly focused on college and career exploration, organization and study techniques.
"
"I think it served the sophomores very well. But a decision was made on the administrative level to make ninth grade inquiry a year long class, and… make tenth grade health a year long class."
— Matt Sten
"I think CCE (College and Career Exploration) or like a CCE/Inquiry class should be what it is where it's like learning about colleges and inquiry but over a whole year, because sophomores need that because they're gonna become a junior," said Alex Valliere, first semester inquiry student.
Some students also believe that inquiry should remain a required class for specific students.
"It should be like a sophomore class for people that are going to take full IB, but that would require them to choose [if they are doing full IB] in their freshman year," said Boonstra.
Despite the improvements made to the class in the second semester, the district decided the experiment with the class was unsuccessful and shut it down.
"I think it served the sophomores very well. But a decision was made on the administrative level to make ninth grade inquiry a year long class, and… make tenth grade health a year long class," said Sten.
Sophomore Inquiry will begin to be phased out starting next school year with a placeholder Sophomore Inquiry class for next year's students as the school makes a transition to a full year of health (tenth grade) and a full year of inquiry (ninth grade) for 2024-2025.
However, it is unclear how much, if any, of the curriculum from Sophomore Inquiry will transfer into this new class.
"It won't fit well with Ninth Grade Inquiry because Mr. Golden wrote it as a writing program that comes after the trajectory of the nine months of the ninth grade writing program," explained Sten.
Although Sophomore Inquiry's role in the future is uncertain, there is no doubt about the role it will play in the future of the students who took it.
"It's unfortunate because as we talked about, I think that the class does have a positive effect in product for students, even if it's not any student's favorite class. It still has a positive outcome," said Sten.
Leave a Comment
About the Contributor
Finn Brewer, News Reporter
I'm Finn, and I'm currently a Junior at Cleveland. I run for Cleveland's cross country team, and I enjoy hiking and backpacking in my free time.