Brant places 27 at 6A golf championships
The boys golf team competed in a postseason tournament that did not go as well as hoped. The team played teams from the Metro League of the 6A division, and the result was a resounding loss.
Reflecting on the tournament, the team thinks they were simply outclassed by their Metro League opponents. "They were very good teams, and all three of those teams beat us," said head coach Kendra Gardner. Co-captain Milan Mena elucidated, "The Metro League teams were just a lot better than us, and we didn't play our best."
The course was also more difficult than the team was used to playing on. "Stone Creek has a series of five holes that go in and out of a canyon, and there is a lot of trouble in there," explained Gardner. "All kinds of nasty golf stuff comes into play during that series of holes, so it's a tough stretch."
Mena's course issues stemmed from short term problems: "It was kind of cold and rained a little bit so the course was playing a little more difficult than usual."
Despite the regionals tournament conundrum, one player individually qualified for state. The tournament was held at Emerald Valley Golf Club in Eugene on May 18 and 19. Co-captain Scott Brant tied for 27th in the state tournament, shooting a 79 on the first day and a 77 on the second. "I thought that I would have placed higher with that score. I was pretty much in the middle of the pack. I didn't really do anything really good, and I didn't do anything that was really bad, I was pretty steady-eddy throughout both days."
Overall, the new 6A competition has been tough on the golf program. Said Brant on the state tournament, "The competition that I've been playing against is a lot tougher. A lot of big name schools like Lake Oswego and Summit from all over the state have some pretty ridiculous golf teams with guys that can shoot really good scores."
Coach Gardner agrees, saying, "In the end [the regional tournament] probably turned out kind of as expected. It's ok, they're tough teams and sometimes you just run up against that."
Leave a Comment
About the Contributor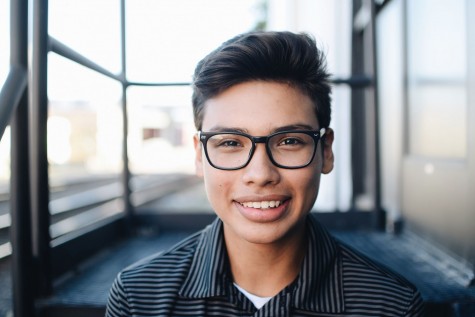 Cyrus Lyday, Editor-in-Chief
Grade

12



Favorite album?

1999 - Joey Bada$$

Favorite food?

Hot Cheetos

Favorite thing about Cleveland?

The people. Cleveland...