Cleveland says goodbye to four staff members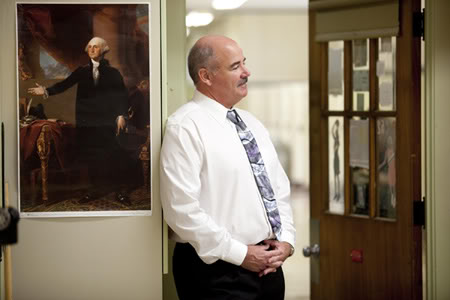 To many people, students and staff alike, Cleveland High School is more than a school; it's a community. It's more than a building; for some, it is a home. The staff puts a tremendous amount of effort into supporting Cleveland students and their best interests, and this year we are saying goodbye to four well-loved staff members as they move on to retirement: English teacher Barbara Berger, Band teacher Dan Foster, counselor Anthony Scribner, and Principal Paul Cook.
English teacher Barbara Berger has been at Cleveland for four years, and has been a teacher for 31. She previously taught at Lincoln High School and at Marshall until it closed. When talking about her proudest moments as a teacher, she brought up having previously worked with the Portland Opera and had students write and perform their own "mini-opera." She said that she was proud of their dedication and performance.
"I have it on a VHS tape if anyone wants to see it," Berger said, laughing.
When asked what she wanted to be remembered for after she's left, she said she preferred to be remembered for being a crazy and fun English teacher.
Dan Foster, Cleveland's band teacher for two years, has taught the subject at schools such as Sellwood and Benson, before coming out of retirement to work at Cleveland. Boasting about his students, Foster says, "It'd be great if I were 10 years younger, I'd stay… Because these kids are just incredible, they're just really great people."
When asked about his proudest moment at Cleveland, Foster discussed watching the program grow, as well as the kids, and says he'd like to see more of a band culture at Cleveland.
After 11 years at Cleveland High School and 35 in Portland Public Schools, counselor Anthony Scribner is waving goodbye to his last class of seniors. Though Scribner has taught math, fifth grade, a study skills class, and counseled at other schools before his time here, it's apparent that Cleveland has had an impact on him. After a prolonged silence in regards to the question of what he'd like to be remembered for, Scribner says, "It's interesting, because I don't think a lot about not being here yet, so when I have to pause and think through a question like that, it kind of throws me. I even say stuff like, 'Oh, well, when we do this next year…' but then I'm like, wait, that probably won't be me." He then came to the conclusion that the thing he is most proud of during his time at Cleveland is his students.
"Sometimes the proud moments are what the changes that you see over a longer period of time… I mean years for a student who starts off high school like, 'what am I even doing here?' …and they're not excited, and they're looking at what else does life have besides this place. But then over years, with lots work from lots of people, you see that change. They catch fire, and they want that diploma," Scribner said.
This year also marks the last year that students will call Paul Cook principal. Just as seniors will walk across the stage to say goodbye to Cleveland, Cook will also bid farewell to students and staff after 13 years as principal. He says he is ready to move on and is looking forward to decompressing.
"I won't miss the late nights and weekends," he said. "I'm looking forward to time with family and time to volunteer and build some projects…it's time to take a breath."
He talked about all of the challenges that the school has faced in recent years- particularly with budgets- and is proud of the staff's efforts to keep many of Cleveland's programs that were threatened with being shut down. Fine art and performing arts classes are some of the first elective classes that the district looks at cutting when there are budget issues, and Cleveland has been able to hold on to those programs that are now flourishing.
"I want to be remembered as a very good teacher," Cook said. "I don't think you ever stop teaching once you are in the profession, no matter what position you land in. I will always be a teacher, but I want to do something different to help people. It's a give back, and that's what I believe in."
He hopes that Cleveland will "take what we have here, and add to it," saying that it's time for a change for not just him, but Cleveland too.
"It's been a great ride," he said. "It's been a really great ride."
Leave a Comment
About the Contributor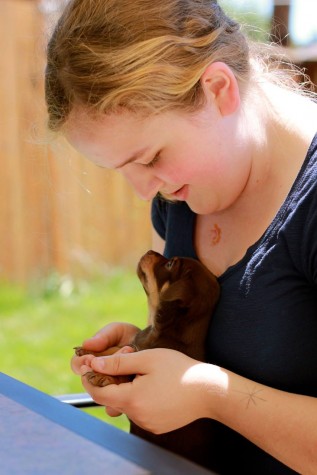 Katherine Jones, Reporter
Katherine Jones was an active participant in Mr. Sorensen's third period English class her junior year. With friends in newspaper, she spent a lot of...