AVID seniors honored at reception
From a total of 19 graduating seniors who participated in the AVID program, they collectively earned over $275,000 in scholarships for their first year in college. All of the students are heading off to college next year; combined, they were accepted to 27 different schools. Many of them are first generation college students and some are first generation high school graduations.
Those are just a few of the many accomplishments of the graduating seniors in the AVID program. Over 100 people—including students, family members, teachers, counselors, administrators, the AVID site team and CCC mentors—gathered in the library on May 26 to celebrate the students' achievements and graduation.
During the celebration, the students did a majority of the speaking. They introduced themselves, told a short story about who they were when they entered high school, who they are now, and who they will become, plus they thanked family members and guests who came to support them.
"The night was amazing," said Tarik Ibisevic, a first generation college student. "It was so great seeing all these people I've worked hard with for so long get another step closer to achieving their dreams."
"Each student had something unique to say," Principal Paul Cook said. "A theme from the students that stood out to me was hearing that they never expected to be in this position when they entered high school. They are now going on to college with a plan and a dream."
"Students did a wonderful job introducing themselves and speaking. It was very heartwarming," said David Hillis, the AVID teacher.
Students expressed a lot of gratitude to Hillis, who supported them throughout their high school career and worked with them through the AVID program.
"Mr. Hillis did so much for these students. He's a wonderful person and an outstanding teacher. It was evident that he has positively affected a lot of kids," Cook said.
"I realized I wouldn't be here without for Hillis and the AVID program," said Angelica Flores, a first generation college student.
The AVID program, which is implemented worldwide, stands for Advancement Via Individual Determination. It's a cohort that focuses on preparing students for success in college and the workplace. It focuses on supporting groups who are historically underrepresented in college. Students are enrolled in an AVID class in addition to their academic class.
"AVID helped me connect with people who have the same objective as me–going to college. We all helped each other stay motivated and get organized, plus it gave me a lot of resources to help me with the college process," Flores said.
"AVID has greatly impacted me in a positive way," Nabi Amin said. "It has put me on a path for future success by pushing me to take rigorous courses."
After four years of hard work, the night was a time for students to reflect on their past, present, and future, and feel pride for all the obstacles they have overcome, as well as have family members and teachers recognize their successes.
"The night was so emotional partly because I'm a first generation college student," said Ibisevic. "For me, I'm doing everything for my parents to show them that immigrating to a foreign country and leaving everything they knew and loved behind to go work late nights and early mornings just to survive was worth it."
"As teachers and administrators, we really look forwards to celebrations like this. It reminds us of why we do our job and it's very rewarding to see students' improvement," said Cook.
Although the whole night was a success, Ibisevic has one standout moment.  "My favorite part of the night was probably at the end when Mr. Hillis looked over to us and said 'You did it.'"
Leave a Comment
About the Contributor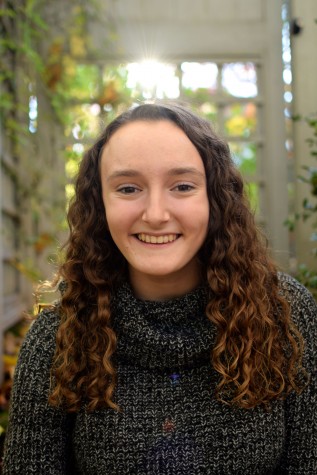 Emily Diamond, Editor-in-Chief
Grade:

Senior

Favorite food: 

Sushi

Favorite movie:

The Internship

Favorite Artist/Album:

The Shins