This year's National Merit Scholars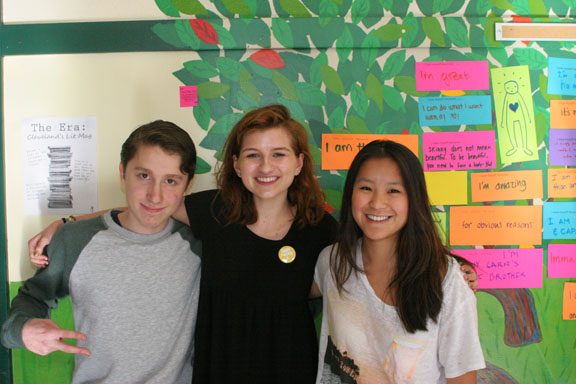 Saying "PSAT" usually provokes a grim response or stressed sigh, but for three seniors, it elicits joy. Evan Billups, Clara Rehmann, and Eli Kaplan are three of 16,000 semifinalists for the National Merit Scholarship competition. Last October, approximately 1.5 million juniors took the PSAT, so the seniors are in (at least) the top 94th percentile of test-takers. As semifinalists, Billups, Rehmann, and Kaplan are recognized as high-scoring entrants in Oregon.
The seniors were notified about their achievement a few weeks ago and then had to complete an application to continue the competition. Included in the application was a short essay, recommendation letters from two teachers, and a counselor recommendation letter. Semi-finalists will be notified in February if they made it to the next round and are National Merit finalists.
In February, 15,000 semifinalists who meet academic and other requirements will be notified that they have advanced to become a finalist. Out of the remaining finalists, 7,400 students will become Merit Scholarship winners and will be rewarded with $2,500.
"I was pretty shocked when I found out I was a semi-finalist," said Billups. "I wasn't really thinking about it so everything was unexpected."
"I was pretty stoked when my dad told me," Rehmann said. "Also, I was bit fearful because there are a lot of other semi-finalists."
"I didn't even remember the scholarship existed until my I.B. core teacher told me I was a semi-finalist…I was very surprised," Kaplan said.
These three seniors are commended for their outstanding PSAT scores. Moving forward, there are various emotions from the semi-finalists, but a universal feeling is surprise and excitement.