Royal C tradition carries on with new student-athletes recognized
Seven of Cleveland's varsity athletes were recognized by their coaches and teams to be the Royal C recipients on Nov. 18. The Royal C is awarded to someone who embodies both strong character traits as well as sports skills. They are a selfless team player, a leader in and out of the classroom and dedicated to their sport, their family and their education. They're an all around good person.
Senior CeAnn Romanaggi was honored for girls soccer as a consistent player on varsity all four years. She was a role model for the girls on her team and has a gifted touch on the ball.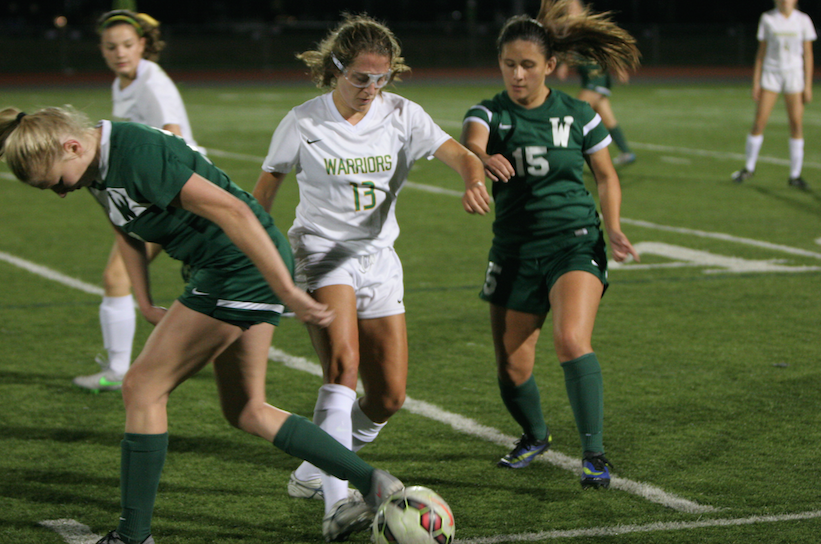 Boys soccer awarded senior Janik Karoly for his four year varsity legacy and strong presence on the field. Senior Stellan Roberts received the Thomas Cameron Heart Award and sophomore Loic Baures scored the most goals for the Warriors leading his way to the Golden Boot award.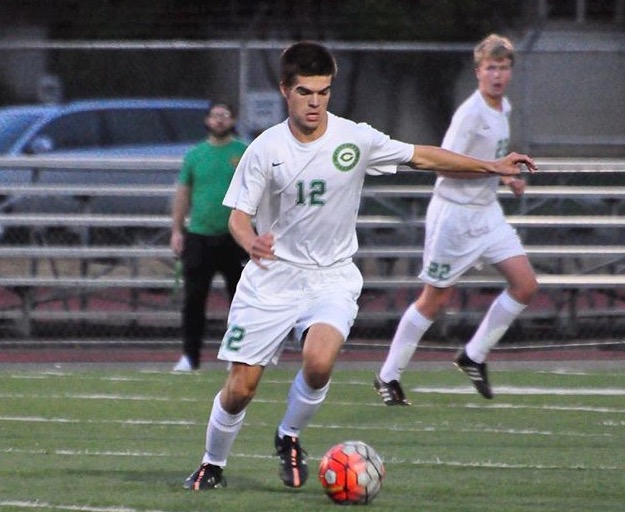 The cheers arose when junior Jasmyn Sango was presented the royal plaque for her strong leadership with the cheer squad and selflessness throughout the challenging season.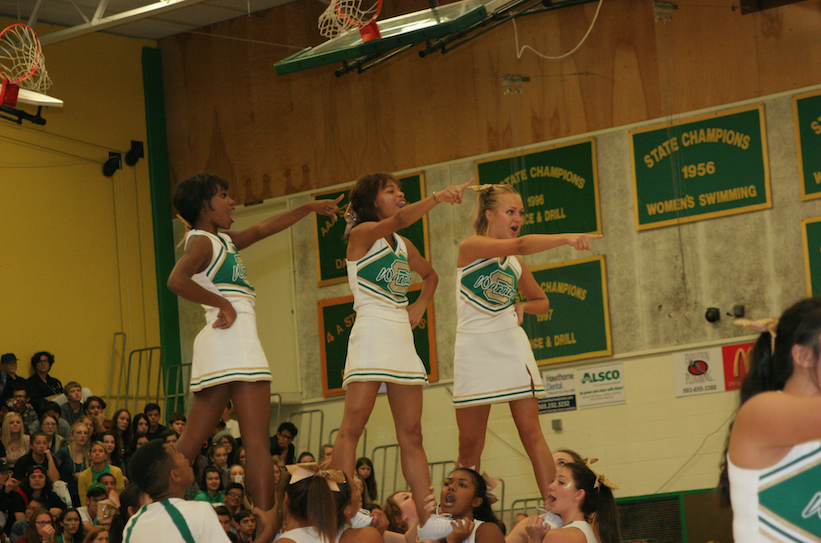 Senior football star Colton Lish was granted the award for his academic achievements and the impressive work he put into every moment on the football field. He has been cited by colleges for his skills.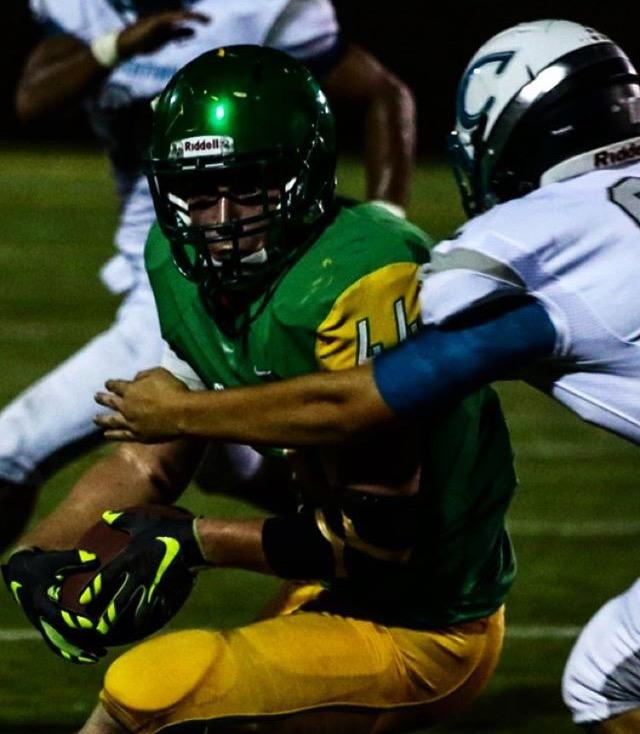 The Royal C for volleyball was served to junior Carlin MacMillan. She was kind and welcoming to everyone
and played her hardest throughout the entire fall. "I didn't expect it at all. It felt good to hear that my efforts paid off in the end," she said.
Senior Noah Adams ran his way into the Royal C for his performance in cross country. He was awarded for his excitement and leadership in the sport and for his ability to recruit students to come out and run.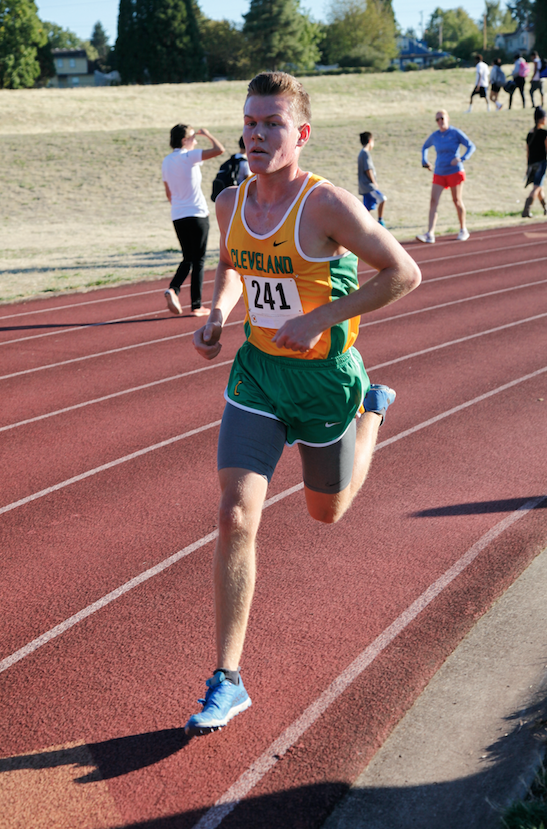 Junior Anna Rollins humbly accepted the Royal C on the girls' side after her consistent effort for two years on the team as captain and top varsity athlete, breaking her records at almost every meet. "I think it's really nice that athletes are recognized for their accomplishments and I was really excited to be a part of that atmosphere," she said.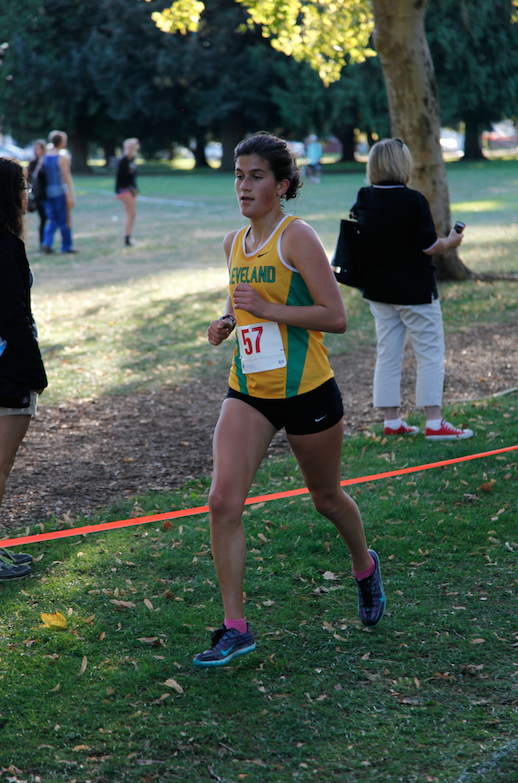 Paying tribute to Cleveland's 100 year celebration, juniors Conor Bergin and Grayson Garbarino set up a trivia game for prizes with the fall sports athletes as competitors. Bergin also conducted an auditorium-style cheer, "I was very relieved that people actually stood up and did it. It was cramped in the auditorium, so to have people stand up and show the Cleveland spirit was nice," he said.
The night concluded with a slideshow made by senior student athletes Leah Cromett and Meg Matsuzaki, ending the fall season with a bang.