Governors against Syrian refugees entering the U.S
On Nov. 15, Governor Robert Bentley of Alabama announced that he would be closing his state to Syrian refugees. This comes from a response to the terrorist attacks in Paris on Nov. 13, as Bentley believes that some of the refugees may have terrorist ties. In his statement to the press, Bentley said, "After full consideration of this weekend's attacks of terror on innocent citizens in Paris, I will oppose any attempt to relocate Syrian refugees to Alabama through the U.S. Refugee Admissions Program. As your Governor, I will not stand complicit to a policy that places the citizens of Alabama in harm's way."
Now, while you might think that Gov. Bentley's beliefs when it comes to the topic of Syrian refugees is only shared by a few others, Robert Bentley does not stand alone on this subject. As of late November, there are 30 other governors who are not allowing Syrian refugees to enter their states. Of these 31 states, all but one, New Hampshire, have Republican governors.
This has caused a major controversy as to whether this is the right way to stop terrorists from entering the country. Many argue that even if we were letting as many refugees as possible enter the country, we don't have the same problem as Europe. Europe has literally millions of refugees pouring over their borders, while the US is only letting in about 10,000 a year. This is on top of the fact that refugee applicants are under tight security when they enter the U.S.
Despite these facts, more than half of our governors are urging the government to stop Syrian immigration to the U.S. However, they probably don't have the final say. Courts have ruled that immigration policy is almost entirely a federal matter, and while the Obama administration says it must "consult" with states as part of the refugee program, the states can't reject immigrants entirely. This might not matter though, as benefits that refugees receive are given at a state level, the federal government might be unlikely to send them to states where they are not welcome.
Now while this might seem bleak, not all governors are refusing refugees. In a statement to the press, Gov. Kate Brown of Oregon said, "The words on the Statue of Liberty apply in Oregon just as they do in every other state. Clearly, Oregon will continue to accept refugees—they bring their hopes and dreams to America, and we will continue to welcome them and open the doors of opportunity."
About the Writer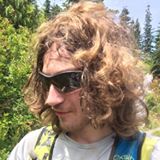 Bart Brewer, Page Editor
Position in Newspaper: Page Editor

Graduation year: 2017

Favorite thing to do: Play video games

Favorite book: Killer Pizza

Favorite movie:...