Tastebuds: Pinolo
I have always treasured ice cream. The smooth texture and wonderful sweetness, the classic flavors; now the tables have turned and new tastes have come into play. Pinolo Gelateria, it is a true Tuscan experience, taking ice cream to the next level–gelato. They create the most wonderful, silky, creamy, ripe delicacy. Simply put, it is to die for.
The shop is a true Italian delite; the gelato and sorbetto sits behind a glass case, beautifully swirled into its compartments. The flavors take their maiden names, fior di latte, "'flower of milk,' the quintessential gelato." Bacio, "a kiss between chocolate & hazelnut." They all are true Italian novelties.
To finish the deal, the owner, Sandro Paolini, a Pisa native, stands behind the counter with one of his scoopers. He tells you about the authentic gelato he churns in store every morning. The milk is from Alpenrose dairy farm, six miles outside of Portland.
I ordered pistacchió and stracciatella gelato, two marvelous flavors. The pistacchió tastes as if it is right out of the nut. It is creamy with a nutty aftertaste. The stracciatella is the fior de latte gelato with a dance of dark chocolate on top. It has the simple taste of sweet cream but the dark chocolate adds a bitter edge.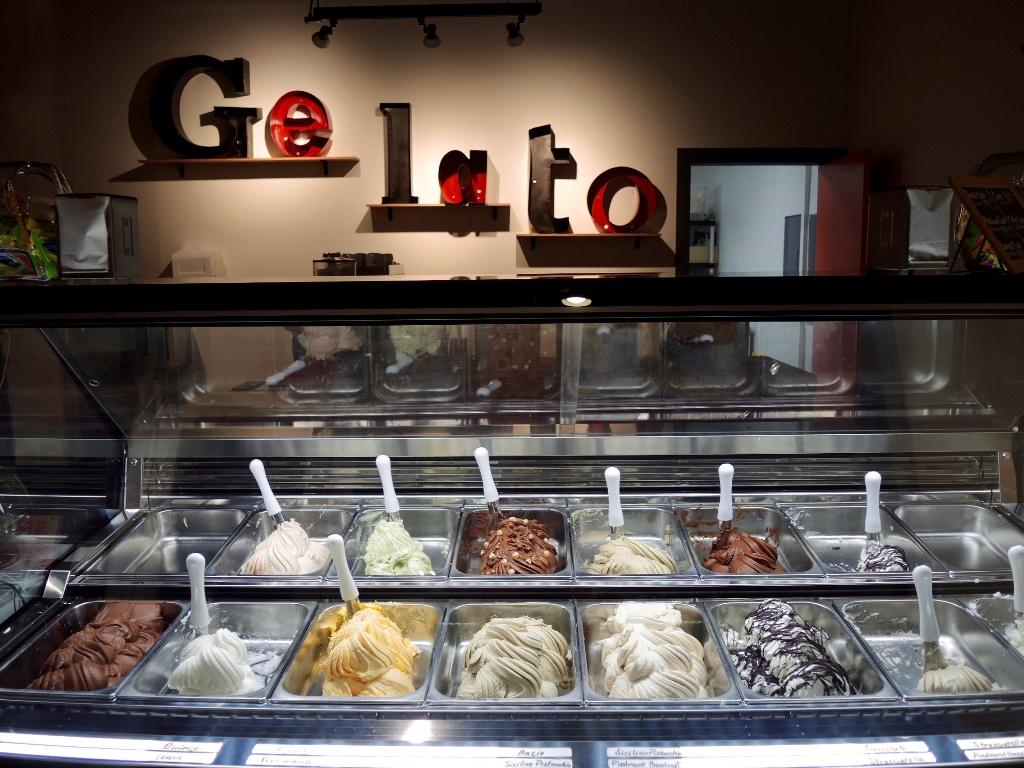 The scooper was passionate about gelato. He suggested flavors and pairing and told me to taste as many as I'd like. They also serve a variety of coffee drinks including Affogato, espresso poured over a heap of gelato.
The dairy-free sorbettos bring out the taste of summer on the darkest winter days. Paolini has found a way to make the pulpy texture of a kiwi stand out in a seemingly smooth form. The quince is aromatic as if it was just picked fresh off the tree. Unbelieveable.
Overall, my eyes have been opened to new things and new tastes. The gelato may seem a bit pricey, but in comparison to Ben & Jerry's or Pinolo's neighbor Salt and Straw, its quality surpassed them both. A small is $3.75 (two flavors), medium $4.75 (three flavors), and large $5.75 (four flavors).
Before you get a glorious scoop of Pinolo Gelato, I would recommend eating a bite at Cibo. It is a delicious Italian restaurant with a $7 whole margarita pizza happy hour. But whenever it is that you get your scoop at Pinolo, make sure you savor every bite.