Site Council makes good changes: there's still room for improvement
Last spring, I had the privilege of being one of the two student representatives on Cleveland's site council. Ca
Campaigning for my second year, I visited 12 freshman English classes in an effort to get suggestions for improvements for the school (and, let's be honest, to get re-elected). Each freshman had a simple task: on a slip of paper, write a few improvements that they would like to see at Cleveland in the next year.
I was flooded with hundreds of suggestions, ranging from sophisticated answers, like "Require service hours for graduation" to typical freshman comments, like "Your mom."
While organizing the wreck that I call my school notebooks, I ran across the results of the polling. Reflecting on responses that were written more than six months ago, I started to realize what suggestions had and had not been addressed by the school.
Aspects of Cleveland that were improved upon:
Longer lunches: Thank God, in comparison to last year's schedule, each lunch has been about 10 minutes longer.
More tutorials: This has been greatly improved upon, as the amount of tutorial time has literally doubled from last year.
No skinny Mondays: Surprising to me, I only received a few more "No more skinny Mondays" suggestions than "Keep skinny Mondays" suggestions from last year's freshmen. Lucky for me, skinny Mondays have been abolished, and we are back to the rotating block schedule.
More electives: I think the administration and our teachers have attacked this one head-on, by creating a set of new and innovative classes. Women's history and epic issues have been added to the history courses, and statistics has been added as a math class. We also now have yoga and mindfulness, woodshop, and crafts classes.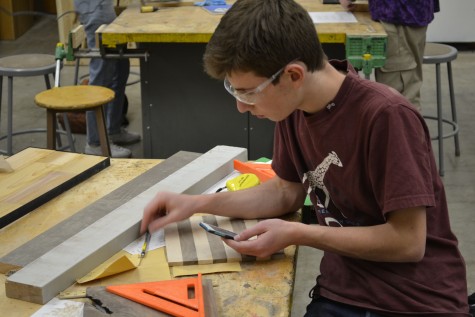 Aspects of Cleveland that were not improved upon:
Many of these improvements are subjective, and my responses on whether or not they were improved is my reasoned opinion.
Better water fountains: So far, I haven't seen much of an improvement and still get weak streams.
More assemblies: There have been only two assemblies this year, so on that note, I don't think we have improved. I would like to point out that our assemblies are longer than last year's.
Overall, I think Cleveland has improved drastically over this past year. Many of the more popular suggestions from the freshmen were addressed, and I don't feel as if anything at Cleveland has necessarily worsened.