Future Warriors get a taste of Cleveland at Bridging the Gap
More than 1,500 students and parents filed into Cleveland on Feb. 4 to "Bridge the Gap" between middle school and high school. Every year, parents come to tour the school and learn about the different opportunities that are offered at Cleveland. There were more than 20 stations around the school, including watching a chemistry experiment, learning about CrossFit, seeing a glimpse of acting from the drama department, and listening to choir and band perform.
Bridging the Gap has been implemented for over 20 years, and is coordinated by Jan Watt, special projects coordinator, with the help of leadership teacher Camille Adana.
Students are extremely involved in the entire night; every tour is led by a group of two or three students and all the stations are student-run. There were over 300 Cleveland students who volunteered.  
The aim of Bridging the Gap is for middle school families to learn more about Cleveland and help them decide which high school to attend. After running our station, the Clarion went to the cafeteria to receive input from students and parents.
"I had an excellent experience at Bridging the Gap. We had never been to Cleveland before even though we'd driven past it a thousand times. It's a beautiful school. I'm really impressed by all the programs there is to offer and the overall tour," Audrey Rozell, parent, said.
Her daughter, who is a fifth grader, said, "I enjoyed the Woodshop room. I really liked how they were creative in what they made. I can't wait to do art at Cleveland."
"I had a great experience at Bridging the Gap," Seal Gosnell, an eighth grader at Hosford Middle School, explained. "My favorite booth was the one with the fire speaker in the physics lab."
One of the biggest aspects of Bridging the Gap is the student's involvement through the whole night. Jenny Wine, a parent, said in admiration, "I really enjoyed the interaction and involvement of the students tonight. I think Cleveland has some awesome opportunities and to see all the students that came out says a lot about the school."
About the Contributors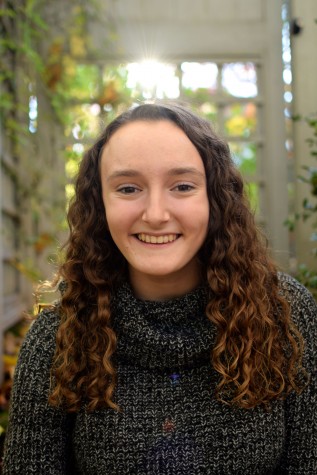 Emily Diamond, Editor-in-Chief
Grade:

Senior

Favorite food: 

Sushi

Favorite movie:

The Internship

Favorite Artist/Album:

The Shins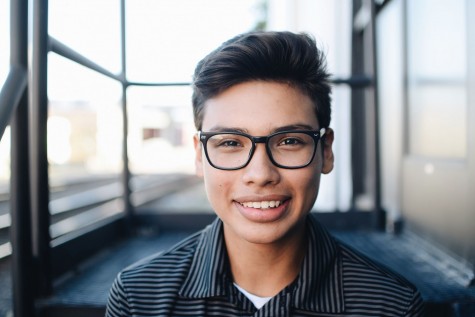 Cyrus Lyday, Editor-in-Chief
Grade

12



Favorite album?

1999 - Joey Bada$$

Favorite food?

Hot Cheetos

Favorite thing about Cleveland?

The people. Cleveland...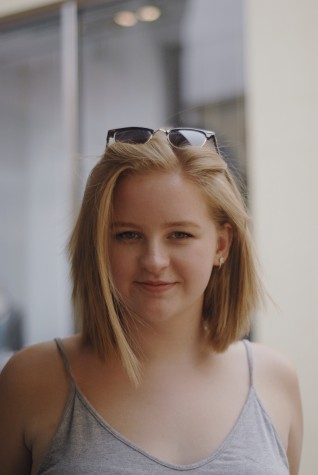 Evanne O'Sullivan, Editor-in-Chief
Grade: Senior

Favorite food? Bagels

Favorite movie? North sea, Texas

Favorite artist/album? Chance the Rapper

Favorite thing about Cleveland?...