Cleveland Student Organized Protest after Donald Trump's Election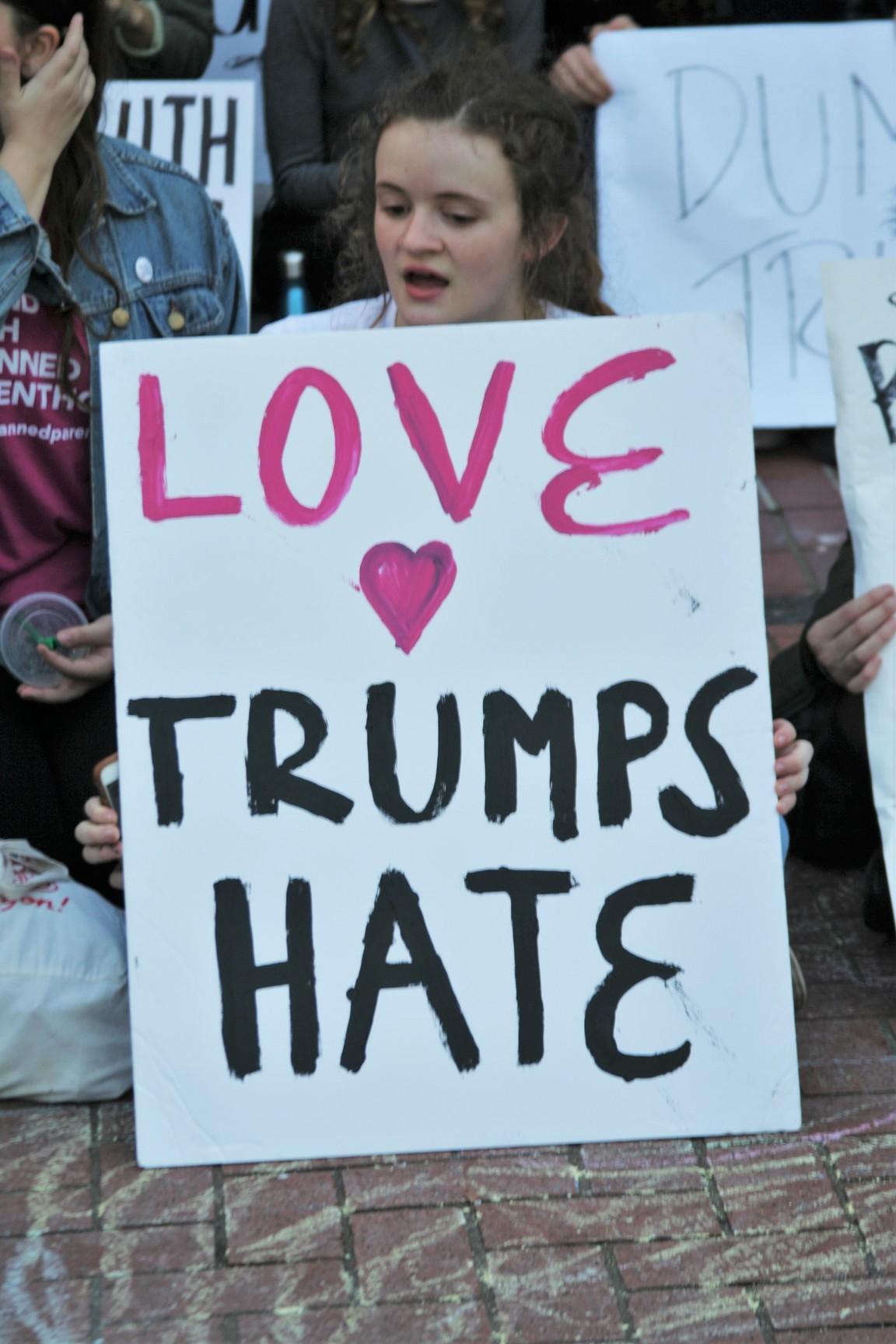 As social media buzzed with saddened and angered students on Tuesday, Nov. 8, senior Naomi Brim created and shared a Facebook event that would occur the next day at Pioneer Courthouse Square in solidarity for marginalized communities in light of Donald Trump's election.
Brim's event was quickly accepted by many, and shared, as students pushed against their helpless feelings and prepared to protest.
The description for Brim's "Marginalized Solidarity/No Trump Protest" read as follows, "The United States just elected a man who brags about assaulting women, who wants to deport 11 million immigrants, who wants to abolish the EPA, who called Mexicans rapists, who mocked the disabled, [whose] Vice-President is pro-conversion therapy, who proposes a ban on Muslims, who is endorsed by the former leader of the KKK. The list goes on. I am scared. I am disgusted. I am crushed. Please, let's stand together. Let's make our voices heard that this is UNACCEPTABLE. Please share this with everyone you know."
And share they did.
Students convened in Pioneer Square to support one another, as Ella Kidder, senior, explained, "I wanted to be around people that believe what I believe and still think we can make a change because we are the future."
In the beginning, as students arrived, the sign-making station overflowed. Signs such as, "Not My President," "#StillWithHer," "Black Lives Matter," "No One is Illegal," and "Love Trumps Hate," were dispersed amongst the growing crowd of around 50 students.
Holding a "Love Trumps Hate" sign, Brim shouted over the noise of Pioneer Square, "I don't want to incite violence with this protest, I just wanted everyone to stand together and show that we care about each other and hopefully love will overcome all this hate."
As increased amounts of students entered the square, mostly from Cleveland, with Saint Mary's Academy, Northwest Academy, and other PPS high schools represented, the group began a walk to Director Park. While students walked and chanted down the street, and cars honked in appreciation, Mucai Muthubi, junior, shared, "I live in a community where there's a lot of immigrants and I hold them close to my heart. I am an immigrant, as is my family, and I don't think it's fair for any of us to have to deal with Trump's passionate hate because we're just trying to get a second chance at life."
The protest then returned to Pioneer Courthouse Square, all the way yelling, "Not my President," and "My body, my choice." Rae Sremmurd, a famous rapper in town for a show, then joined the protest. With over a hundred participants, Brim led the group around downtown Portland and the Waterfront Park, followed by news crews.
In between chants, Annabelle Schwartz explained, "I was sexually assaulted when I didn't even know what the word sexual assault meant. I didn't even know what consent meant. There are so many people that are scared to talk about it, but I want to say that I'm not going to allow a rapist to be my president."
Brim's event then combined with the group Portland Resistance at 5 p.m. with thousands of other protesters and activists, all ready to present their unity and show the United States that Donald Trump is not their president.
Leave a Comment
About the Writer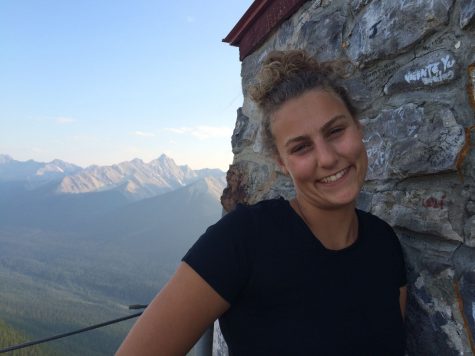 Caroline Diamond, Copy Editor
Position within Newspaper: Copy Editor

Graduation year: 2018

Favorite thing to do: Backpack, swim, and play cards

Favorite book: Under the Banner...