Music and Movies to Look Forward to in 2017
The Music
The xx- I See You
The Facts: Two singles have been released for The xx's third album "I See You," titled "On Hold" and "Say Something Loving," and the band performed album track "I Dare You," in November on SNL. "I See You" was released Jan. 13, through Young Turk Records.
The Theories: Oliver Sim- bassist and vocalist- is newly sober, while Romy Madley Croft- guitarist and vocalist- was recently engaged. Jamie xx, the trio's producer and beatmaker, released an acclaimed solo project last year. This, as well as the poppier and more groove-oriented sonic direction of the pre-released singles, point towards a less moody and more colorful record than the band's previous two releases.
The Hype: You should anticipate a new xx album because of its promising early singles and the quality of the band's classic self-titled debut, on which they pioneered a distinctive brand of moody minimalist pop.
Cloud Nothings- Life Without Sound
The Facts: Two singles have been released for Cloud Nothings' fourth album "Life Without Sound" titled "Modern Act" and "Internal World." "Life Without Sound," their fourth studio album, will be released Jan. 27 through Carpark Records.
The Theories: The two singles we've heard for "Life Without Sound" are notably more polished and spacious than anything off Cloud Nothing's previous two albums, "Attack On Memory" and "Here And Nowhere Else." Baldi has called "Life Without Sound," his take on "new age" in early interviews, and while this influence isn't obvious on the album's early singles, it's an interesting and unprecedented sonic direction for the band to take.
The Hype: In terms of musicianship, songcraft and raw emotion, Cloud Nothings are one of the most intense and talented rock groups of this decade. While their last two albums excelled by interlacing pop hooks with cathartic angst, the talent of the musicians in Cloud Nothings is reason enough to anticipate a new release.
Black Hippy- TBA
The Facts: Black Hippy is a collective composed of TDE-signed rappers Ab-Soul, Schoolboy Q, Jay Rock, and Kendrick Lamar. While they have often featured on each other's tracks, the members of Black Hippy have not yet released an album under the Black Hippy moniker. The release date of their debut has not been officially announced, but an Instagram post from the head of TDE suggested it would drop sometime in 2017.
The Theories: Though we know very little about the project, we can assume–due to the often politically charged lyrics of the member's solo output–that the collective will have plenty to say about the election.
The Hype: Any release featuring rap legend Kendrick Lamar is reason to get excited, and while Jay Rock and Ab-Soul are lesser known by the mainstream, they are hugely respected in the world of independent hip-hop. Schoolboy Q dropped the brutal- and critically acclaimed- "Blank Face LP" last year, and is reportedly releasing yet another solo album in 2017.
Spoon- Hot Thoughts
The Facts: Spoon have announced their ninth studio album and shared a clip of the album track "I Ain't The One". The album will be out 3/17 on Matador Records.
Theories: Based on the menacing ambience of "I Ain't The One," and the fact that the band is working with Flaming Lips producer Dave Fridman, we can expect aspects of art rock and psychedelia on their upcoming LP. This sonic territory has influenced much of the band's best work.
The Hype: Spoon has released eight albums, and with the exception of their sloppily recorded debut "Telephono," each of these records feature some of the most catchy, minimal and rhythmic modern indie rock. With their track record, it's hard to imagine anything they release being less than brilliant.
LCD Soundsystem- TBA
The Facts: LCD Soundsystem reunited in late 2015, and since then, have released a Christmas single, played multiple festivals and announced their fourth studio album. A 2017 release date has been rumored for this hotly anticipated LP, after it didn't drop in 2016 as promised.
The Theories: LCD Soundsystem excel at making witty and evocative electronica. While their newest release will hopefully be an evolution from the distinctive sound of their previous three records, we hope they don't switch up their winning formula too much.  
The Hype: From their strikingly individual self-titled debut to their genre-defining sophomore release "Sound Of Silver," and its acclaimed follow-up "This Is Happening," LCD Soundsystem have proven themselves to be one of the most unique and effortlessly likeable bands of their era.
---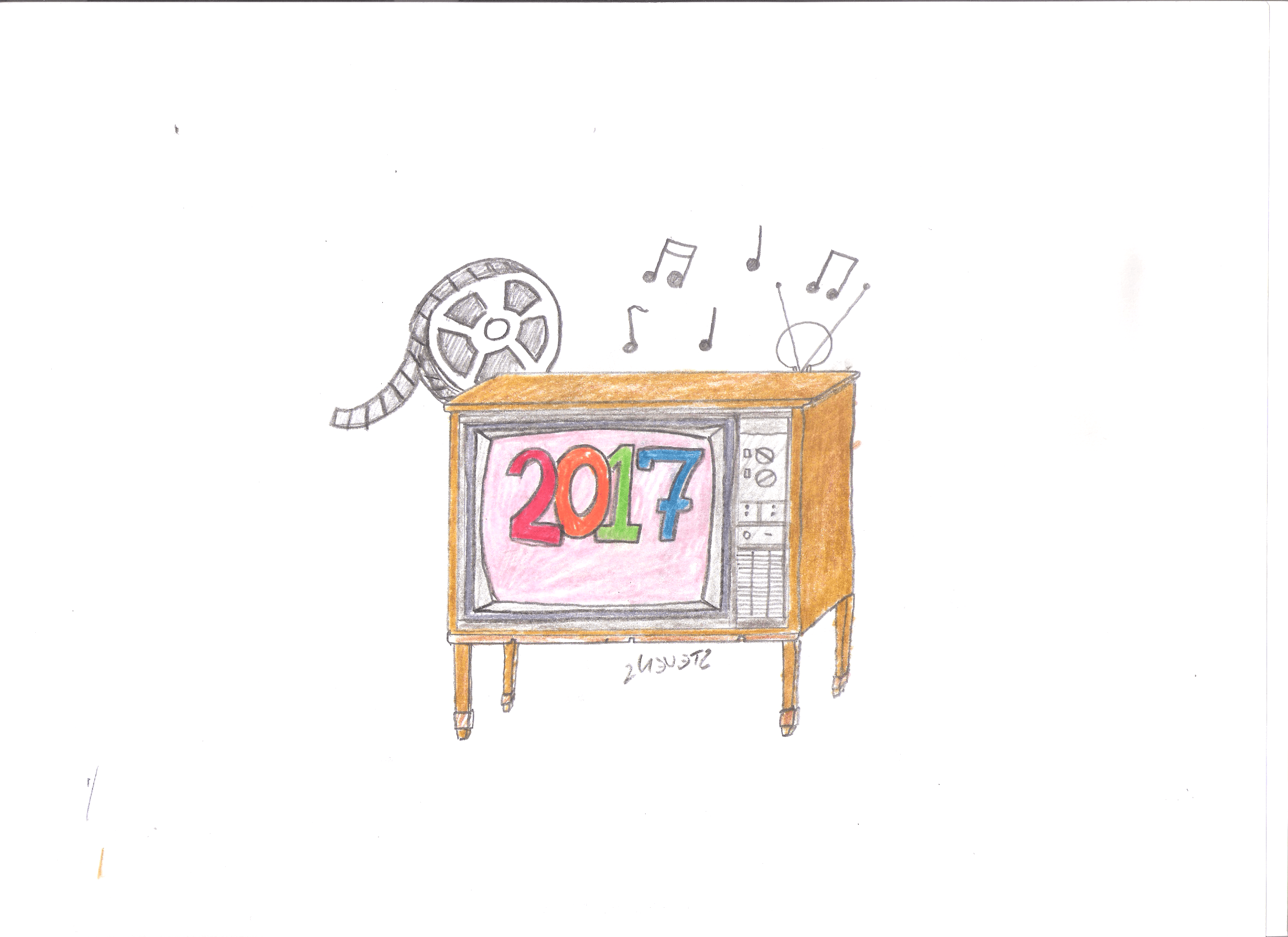 The Movies
"Hidden Figures"
Official Release: Jan. 6, 2017
This movie is being thrust into the spotlight for good reason: "Hidden Figures" brings to light the inner workings of NASA in the space race, and in particular, the women computers working for NASA. Women computer were a group of highly skilled mathematicians that would double check the calculations for complex math equations. These women were insanely smart. But back in the 1960s, African-American men and women were still segregated, even at NASA. The African-American women worked in the West Wing with bad equipment and one bathroom. The conditions were unspeakable.
"Hidden Figures" seeks to bring to light three historical women who all did amazing feats at NASA, especially under such suppressive conditions. Katherine Johnson helped send John Glenn and Alan Shepherd to space. Dorothy Vaughn was the first African-American woman supervisor and was in the area of electronic computing when the first computer was introduced to NASA. Mary Jackson became NASA's first black female engineer, making the way for her gender in a field controlled by men.
"Hidden Figures" is a great way to bring attention to women that were and still are fantastic influences in their field but have been forgotten as time passes. The strides that these women made paved the way for waves of female scientists and engineers. Gotta give it props for a being a rare "feel good" historical movie.
"Wonder Woman"
Official Release: June 2, 2017
Ok, for those who don't know, Wonder Woman, otherwise known as Princess Diana,  is a role model for women in comics. She is a powerful bi-sexual woman who has lived on an island without men for most of her life. Wonder Woman is also the oldest superhero on Earth. The Wonder Woman comics debuted in 1941 and have been around ever since. In some of her comics, she would travel back in time and beat up dinosaurs and aliens. She has a lasso of truth (think of what that could do for politics) and superhuman speed and strength, on top of being trained by the gods and goddess (such as Athena and Ares.) I would say that Wonder Woman means business against all her foe.
This new movie is going to be set in World War I and will have Wonder Woman fighting to stop all the pointless killing. Get ready for one of the first female superhero movies (I hope first of many) that will give girls a female superhero to look up to, instead of all male superheroes.
"Spider-Man Homecoming"
Official Release: July 7, 2017
So far, the Spider-Man movies have kinda tanked in the theaters. This is for reasons ranging from bad production to a badly thought out storyline, but regardless, they have not been up to par for the memory of the Spider-Man comics. However, this new movie is going to be produced by Marvel, bringing Spider-Man back to his roots as a Marvel character. With Marvel producing this movie, it is predicted to be a good reintroduction of our favorite neighborhood Spider-Man. Marvel has been cranking out the movies left and right. We can only hope that this Spider-Man can live up to the hype.
The more recent Spider-Man movies that have come out have all had Peter Parker A.K.A. Spider-Man as a college kid and he always gets the red-headed girl. In "Spider-Man Homecoming," Peter Parker is just another high school student and for the first time, Peter's love interest isn't a white girl! I think we all can agree: there just needs to be a great Spider-Man movie that comes out soon.
"Coco"
Official Release: November 22, 2017
"Coco" is going to be a 3-D American-made movie by Pixar. "Coco" is a musical mystery, the main focus of the film centering on the Mexican holiday, Día de los Muertos. Disney tried to copyright the phrase "Día de los Muertos" for their movie. That went about as well as you think it did. You can't copyright a cultural holiday. Keep that in mind, Disney. Disney has hired one of their biggest critics to review their production in an attempt to keep them on track with the movie and the cultural references.
"Coco" is the first Disney movie featuring the day of the dead, and it is coming out after the kids show "Elena of Avalor," which features the first Hispanic princess. It's a step in the right direction, branching out into the realm of other cultures, fairytales, and stories.
"Star Wars: Episode VIII"
Official Release: December 15, 2017
"Star Wars" has been cranking out the new movies, with "Rogue One: A Star Wars Story" coming out in 2016, and "Star Wars: Episode VII" debuting the year prior.  All of the new "Star Wars" stories have been released in December, and this one will be no different. "Star Wars" has been ramping up the female power with the most recent movies, both featuring a lead female character. With such a leading franchise producing more and more movies with female leads, I hope that other producers follow suit. Get ready for "Girl Power" in 2017!
Come on, it's a "Star Wars" movie. It features a female Jedi and a diverse cast. We have just gotten the gaps on how Princess Leia received the Death Star plans and now we need our next fix. The "Star Wars" universe keeps expanding and we keep getting new details about beloved characters.
Don't even get me started about the other movies that are coming out this year (there are so many good ones!). We've got "Guardians of the Galaxy 2," "Justice League," "Beauty and the Beast," "Ghost in the Shell," "Kong: Skull Island," and "Logan" and those are just off the top of my head! If your kryptonite is anything between romance or gore, historical or fictional, animated or stop-motion, I can say with the utmost certainty that this year there will be something for everyone to watch in the theater.
Leave a Comment