Grab and Go: Off the Waffle
The Americanized waffle holds nothing in comparison to the Liège waffle. These dense, sweet pastries originated as a street food in the Wallonia region of Belgium, where they never required a gallon of syrup. The dough of the Liège is similar to that of a brioche, aside from one major difference: pearl sugar. The baker incorporates the large bits of pearl sugar into the batter. Then, while cooking, the heat and pressure from the waffle iron cause the sugar to melt and caramelize. While the airy Belgian waffle gained popularity in the United States after the 1962 World's Fair in Seattle, the hearty Liège waffle remained a regional delicacy. Today, Off the Waffle brings a piece Belgium to Portland with a beautiful array of Liège waffles.
From Cleveland, walk north on 26th avenue towards Division for 0.4 miles. Walking takes around seven minutes each way, or (not including the wait time) a bus ride lasts a mere two minutes. Upon entering, a friendly atmosphere and staff greet you. A collage of framed art and plants hang on the eastern wall, only adding to the modern feel of the restaurant. A familiar roll of stickers awaits customers at the cash register.
Above the counter, a large hand-written menu (according to Rick Steves, this indicates a good restaurant) displays their selection of waffles, toppings, drinks, and omelets. Off the Waffle does not mess around. Their kitchen is 100 percent organic, their ingredients are local, and many dishes are vegetarian. Their signature Liège waffles can be divided into three distinct categories: sweet, savory, or in between. Although not typical in Belgium, a Liège waffle with maple syrup and butter is also available.
As for prices, their menu provides a wide variety. The original, as mentioned above, is their cheapest for $3.50. Their embellished signature dishes range from $6.50 to $15. Both ends of the spectrum (and the middle) are delicious and worth the price.
On the sweet menu, for $6.50, try the Wiffle. This is a basic Liège waffle topped with nutella, banana, and powdered sugar. For $1.50, they offer a side of fruit, which can easily bolster any waffle. On the 'in between' menu, try the Be Brie Peared for an even $10. Although the price and flavor are "in between," this waffle is extraordinary. The waffle is "topped with organic pear, house-made onion jam, and melted brie drizzled with balsamic glaze," as described by their menu. Finally, on the savory side, try the Swanson. This robust dish has four eggs, four strips of bacon, and a side of maple syrup. For $15, this comes in as the most expensive waffle, yet the quality and flavor easily justify the cost.
If you are craving a mouthwatering meal and have the money to treat yourself, then we recommend going to Off the Waffle. If you call your order in while you walk to the restaurant, you can make it back to class on time. Be prepared for jealous glares from other students as you eat your waffle in class. Or you can ingest it while you walk back to school; whatever you chose, a waffle this good deserves time to be appreciated.
About the Writers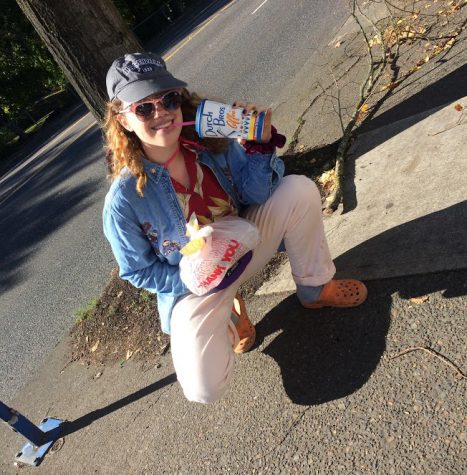 Brooklyn Pierce, Reporter
Position within Newspaper: Reporter Graduation year: Right now, I'm a junior and will be graduating in 2018. Favorite thing to do: I love constitution...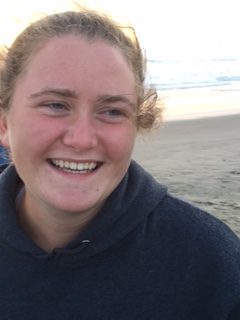 Ariel Harmon, Assistant Social Media Editor
Position within Newspaper: Assistant Social Media Editor and Page Editor

Graduation year: 2018

Favorite thing to do: Sleep

Favorite book: The...