Fridays In Football: Jan. 19
Hello and welcome to Fridays in Football where we, Charlie Snyder and Jaden Rapaport will discuss hot topics in soccer around the world.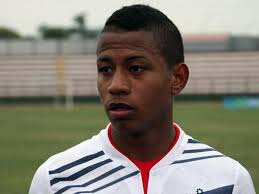 Timbers Treats
The search for the Darlington Nagbe replacement is over now that the Portland Timbers have brought in Peru International Andy Polo from Monarcas Morelia on a one year loan. The Timbers have also been given an option to buy at the end of the year, only getting him on loan now to avoid the salary cap. Polo, a speedy winger, is only 23 years old, but has already locked down a starting spot for a World Cup bound Peru side, and will bring a new element to an already potent Timbers offence.
UEFA Champions League
Round of 16 Odds
Tottenham 44% – 56% Juventus
Man. City 87% – 13% Basel
PSG 55% – 45% Real Madrid
Liverpool 64% – 36% Porto
Barcelona 78% – 22% Chelsea
Besiktas 6% – 94% Bayern Munich
AS Roma 60% – 40% Shakhtar Donetsk
Man. Utd. 65% – 35% Sevilla
Upcoming Games
Game of the Week: Lyon vs Paris Saint Germain
After PSG's 8-0 rout of Dijon on Wednesday, the Parisians look to keep up their good form and expand their 11 point lead atop the Ligue 1 table. It won't be easy though as they have to face Nabil Fekir and second placed Lyon, who are coming off their own midweek victory in a 2-0 road match against Guingamp.
Jaden's Pick:  Lyon 1-3 PSG
I think MCN Is just too unstoppable domestically; there's simply no team in France that can stop them.
Charlie's Pick: Lyon 0-2 PSG
PSG are too good. Simple
Other Notable Games
Inter Milan vs Roma
Jaden's Pick 1-1
Charlie's Pick 1-2 Roma
Atalanta vs Napoli
Jaden's Pick 2-1
Charlie's Pick 2-2
Burnley vs Manchester United
Jaden's Pick 2-0 Manchester
Charlie's Pick 0-0
TSG Hoffenheim vs Bayer Leverkusen
Jaden's Pick 3-3
Charlie's Pick 2-3 Leverkusen
All games in Pacific time
Current Scores
Charlie: 17
Jaden: 16
(1 point for correct result, 2 for correct score, Game of the week has double points)
Table Toppers
EPL- Manchester City, 12 points clear of Manchester United, 99% chance to win the league
La Liga- Barcelona, 9 points clear of Atletico Madrid, 99% chance to win the league
Bundesliga- Bayern Munich, 13 points clear of RB Leipzig, 99% chance to win the league
Serie A- Napoli, 1 point clear of Juventus, 39% chance to win the league
Ligue 1- PSG, 11 points clear of Lyon, 99% chance to win the league
Transfer Talk
Theo Walcott sold to Everton from Arsenal for €20,000,000 ($24,828,000)

Alexis Sanchez hotly pursued by both Manchester clubs

Pierre-Emerick Aubameyang gets in argument with Dortmund after pushing for Arsenal transfer

Bastian Schweinsteiger signs contract for another year with the Chicago Fire

Fredy Montero leaves Vancouver for Portuguese team Sporting CP
Notable News
Manchester City lose first domestic match of the season

Stoke bring in new coach Paul Lambert after firing Mark Hughes

Landon Donovan comes out of retirement to play for Mexican team Leon
About the Writer
Jaden Rapaport, Reporter
I'm Jaden, and I'm a junior at Cleveland. This is my second year as a reporter on the Clarion, and I like to write sports stories and take photos. My favorite...