CHS Ski Team at State
Ski team competed well at state March 7-9 on Mt. Bachelor. The whole boys Cleveland ski team participated and so did senior Jacquelyn Johnson for the girls.
Skier Cross started on the first day and Jake Johnson, Carter Dewees, Ben Harding, and Tucker Hoffman all competed. Johnson, a sophomore, placed fifth, the highest on the team. Dewees injured himself during the race and couldn't participate in the rest of the competition.
Girls Giant Slalom (GS) and Boys Slalom (SL) both happened on the March 8. However, due to winds, the location got moved and made the GS course flat and easy. The SL course was also easy, but long. In GS, Jacquelyn Johnson placed 42nd out of 104. In SL, Jake Johnson placed 35th out of 97, Hoffman 86th, and Harding 91st.
On the last day of state, the boys raced GS and girls raced SL. The conditions improved and the races took place on the original courses. The courses were a lot steeper and faster for both GS and SL. Jacquelyn Johnson disqualified on her first run and made sure to enjoy her second one. Hoffman placed 31st, Jake Johnson 34t and Harding 73rd out of 91.  
Jacquelyn Johnson said, "This has been the third time that I have gone to state with at least a part of the team, or the entire thing. I loved seeing my teammates improve over the years, based on time or placement, or even watching new racers have a great time. In my opinion this was probably the best state that I have ever had. It was at a great mountain, the weather and snow was fantastic, and everyone had such a great time. With this being my last year on the team, it was a great way for me to say goodbye high school racing."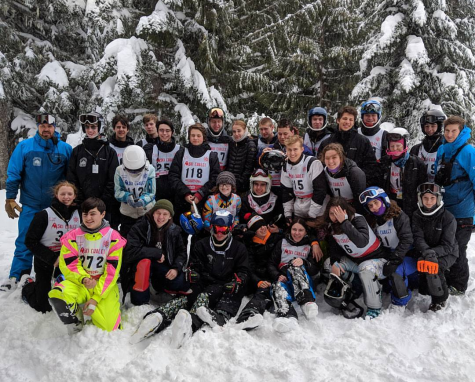 About the Writer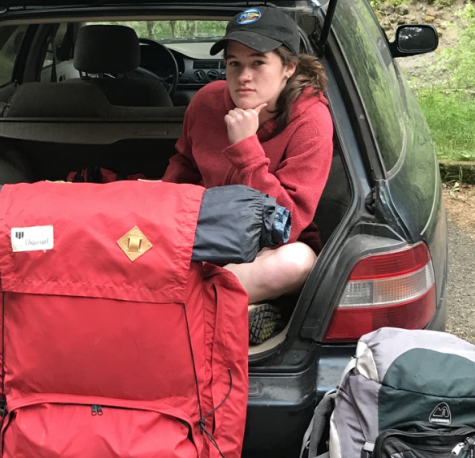 Madeline Sweet, Reporter
I'm Madeline Sweet, and this is my third year on the Clarion, and this year I'm the news editor. I'm a senior at Cleveland High School, and I like to...