Cleveland Short on IT Support
This summer, Cleveland administration was faced with the difficult task of cutting six and a half positions. Among the staff eliminated was Instructional Technology Assistant Cris Kelly. Kelly was a valuable asset to Cleveland, and very well-liked by staff.
One staff member who frequently worked with Kelly was Karen Dean, bookroom clerk. "Cris was great because he was both knowledgeable and patient in helping people understand technology," Dean said. Ayesha Freeman, principal, agreed, saying that it's "unfortunate to have to eliminate his position." Kelly is now employed at Wilsonville Arts and Technology High School as a tech support worker and makerspace instructor.
Bryan Smith, Cleveland librarian, has assumed numerous responsibilities as a result of the staffing shortage. These tasks included setting up for registration and preparing 20 mobile Chromebook carts for student use. The workload was too great for Smith to complete before the first day of school, and as a consequence the school library remained closed for a week.
"Letting Cris go has made it a challenge," Smith said.
One of Kelly's tasks was management of the 15 copy machines around the building. In his absence, Smith and Dean have done their best to keep up with a wide array of malfunctions relating to the high-needs machines. "It's too many printers for Bryan and I to manage," Dean said.
The matter has been compounded by switching service providers from Ricoh to Pacific Automation, leading to a longer wait period for a repair person. The main copy machine for teachers, located in the bookroom, experienced a three-day outage during the first week of school. This created headaches as students and staff competed for space on the library machine.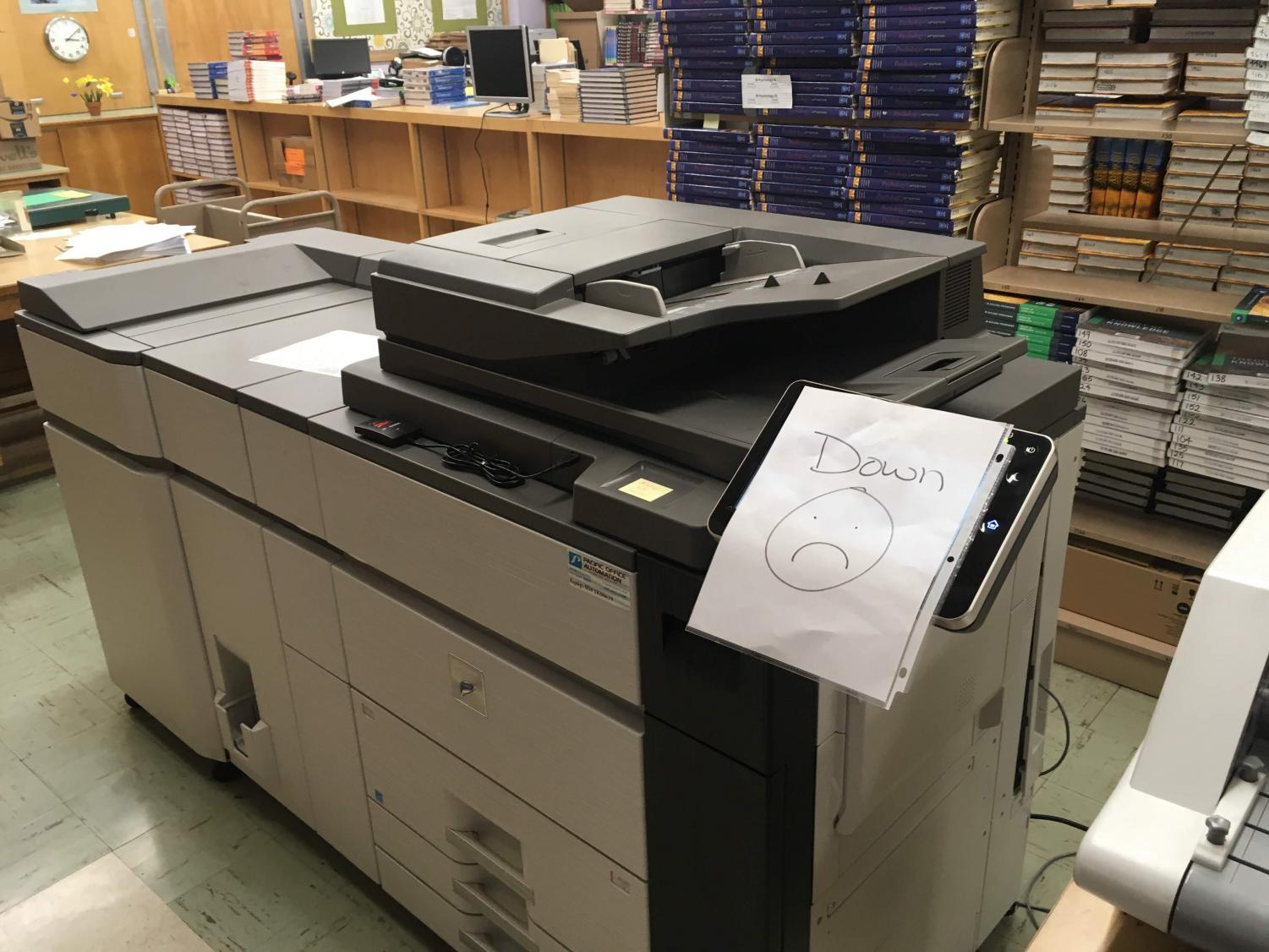 This fall, because of increased enrollment, Cleveland has been able to hire several new teachers as well as a testing coordinator, Margie Suydam. Suydam's role, in addition to preparing for standardized tests, includes certain technology responsibilities. These roles include "preparing the Bulletin, and managing the school website and social media," according to Freeman. Suydam's office is located in Room 275C in the library.
Approximately 950 computers and 100 projectors are currently in use at Cleveland High School. Staff with technical issues are now expected to place an IT work ticket online with district staff. PPS IT technicians may contact the teacher remotely or make a visit. This system creates delays and extra work for teachers.
Technology is integrated into every aspect of life, and education is no exception. One teacher who consistently relies on technology is Vanessa Hughes. Her students use computers in their digital media class every day. In the absence of adequate support, technological issues can rapidly derail a lesson plan.
Suydam will be available to provide some support to teachers with computer, projector, and other technological issues. Smith expects responsibilities as well. However, the volume and variety of tasks to be completed is high, and Hughes believes the support insufficient. "We are a school in the 21st Century. Teachers and students need instruction on how to use technology," she said. "I don't understand why it's not a greater priority."