CHS Student Headed to World Roller Skate Championship
After 14 years of competitive roller skating, sophomore Annie MacKay qualified to compete in the World Skate Championships in France. She will participate in early October with her partner David Hamblin in the figure skating category, which is similar to ice dancing.
At nine months, MacKay had skates on. At one year old, she was competing in a baby division. At five, she started to compete in real competitions, and has stuck with it ever since. Her early start in the sport came from her mom and aunt who started skating and competed when they were kids.
There are several challenges that come at competing at MacKay's level. She practices for two hours a day during the school year and six hours a day during summer and says she's "always tired." When she isn't at the rink she does off-skates training. A new struggle for MacKay is her stage fright. To overcome this challenge and compete well in France she said, "I have to get everything down to muscle memory so when I get there my nerves don't affect how I compete."
The World Skate Championships begin on Oct. 1 and end on Oct. 13. MacKay will be competing in a team category with her partner and cousin Hamblin in the international division. Hamblin goes to Roosevelt High School and has been skating with her since she was three.  In the international division they will do two routines and have one score for the two. There isn't a final or semi-final, so they get one chance to do well. Each routine is between three and three and a half minutes. "It doesn't seem that long," said MacKay, "but it feels really long when you are doing it."
Annie MacKay is looking forward to the experience because she has never competed on that scale before. All of the Latin American countries will be there as well as most of Europe and a few Asian countries. She said, "I'm excited too about getting to be part of the U.S. team and representing the United States is going to be super cool."
About the Contributor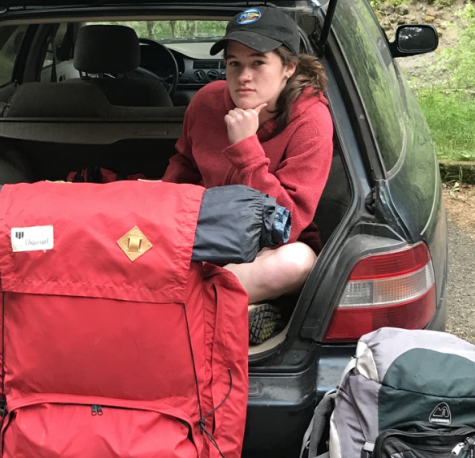 Madeline Sweet, Reporter
I'm Madeline Sweet, and this is my third year on the Clarion, and this year I'm the news editor. I'm a senior at Cleveland High School, and I like to...