Bootlegs and B-Sides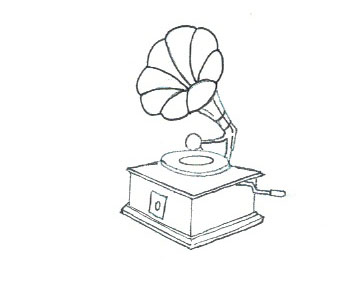 Golden Smog–Weird Tales
Golden Smog, the  alternative supergroup, hasn't made an album since 2006, but remains a standard bearer for the rock-country genre. Golden Smog was a loose coalition of members of various alt rock and country bands. On the 1998 album "Weird Tales," musicians included Jeff Tweedy of Wilco, Gary Louris and Marc Perlman of The Jayhawks, Kraig Johnson of Run Westy Run, Dan Murphy of Soul Asylum, and Jody Stephens of Big Star. This album has a relaxed, rough-around-the-edges tone, intended as more of a pet project than a serious commercial venture. While not all the songs on this album are winners, the good ones make "Weird Tales" worth listening to.
"Until You Came Along" is a pop-rock ballad with a rollicking melody. Beginning with a lighthearted tone, the song digs into the angst with lyrics like "But the darkness just got darker/And this heart of mine got harder" that give this song a more melancholy feel. The offbeat jangle of guitars makes "Until You Came Along" both cheerful and dark.  
Simple and acoustic, "Please Tell My Brother" differs from the other songs on this album, and acts as a palate cleanser after the weight of the previous songs. This gentle song is an ode to family and past places. The hoarse note in Jeff Tweedy's voice adds a level of empathy that drains any sappiness from this song. "Please Tell My Brother" is an apology and a plea for connection.
The twangy, good-natured feel that "Weird Tales" creates doesn't try to be anything but a relaxed collaboration between friends, and that's what makes it so good.
Standout songs: Please Tell My Brother, Until You Came Along, Looking Forward To Seeing You, I Can't Keep From Talking
Charlotte Gainsbourg–Just Like a Woman
This breathy reimagining of Bob Dylan's classic song provides an interesting comparison to the original. "Just Like a Woman" was originally released on Dylan's 1966 album "Blonde on Blonde," and has been referenced in everything from Stephen King's "Carrie" to "The Simpsons."
The daughter of famed musician Serge Gainsbourg, Charlotte Gainsbourg has established herself as a talented actress and singer in her own right. Originally recorded for the 2007 Bob Dylan biopic "I'm Not There," Gainsbourg's cover of "Just Like a Woman" reappeared on her 2011 album "Stage Whisper."
Lacking the customary Bob Dylan harmonica, Gainsbourg slows down the song and whispers the lyrics with a gentle intensity. Rather than the slight suaveness of Dylan's version, Gainsbourg channels an intimacy and vulnerability that transforms this song. When she murmurs "But when we meet again/Introduced as friends/Please don't let on that you knew me when/I was hungry and it was your world," you can't help but feel sympathy. What makes this song so successful is how Gainsbourg changes "Just Like a Woman." She's not trying to be Dylan, she's just being herself.
Lucy Wainwright Roche–Call Your Girlfriend
Originally sung by Swedish electro pop star Robyn, "Call Your Girlfriend" is told from the perspective of the "other woman." This cover by Lucy Wainwright Roche is vulnerable and empathic.
The daughter of folk singer Loudon Wainwright III and half-sister to singer-songwriters Rufus and Martha Wainwright, Roche comes from a family of musicians. This cover is from Roche's 2013 album "There's a Last Time for Everything," which also features collaborations with Colin Meloy and Mary Chapin Carpenter.
The pulsing electronic beat of the original "Call Your Girlfriend" is not present in this cover, which channels a sparse and minimalistic sound, with a guitar being the only instrument used. The chorus that accompanies Roche adds a nearly hymnal effect to the song, and Roche's pacing resembles poetry, with pockets of quiet that rise into a stream of song. Roche's voice is clear and piercing, perfectly suited to the rises and dips of "Call Your Girlfriend."  Roche's rendition transforms "Call Your Girlfriend" entirely, adding layers of depth and new meaning.