The 61st Annual GRAMMY Awards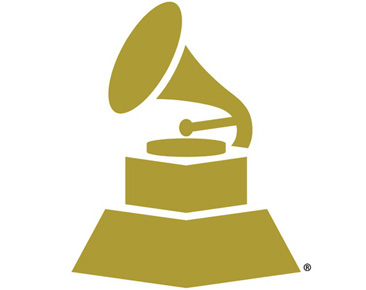 The 61st Grammy Awards celebrated the best of the music industry on Feb. 10, awarding breakthrough groups as well as established artists. Of the many awards that were presented that night, here are the ones I found most outstanding.
From the general field, Childish Gambino won Song of the Year: "This Is America." Surprisingly, he wasn't present to receive his award, but hosts Alicia Keys and John Mayer accepted his award on his behalf.
In the same category, Dua Lipa was the winner for the Best New Artist. Despite her being a rookie in the field, Dua Lipa took the music world by storm, collaborating and creating music people will be listening to for years.
For those who like Ariana Grande, (like me), it was great to see her win Best Pop Vocal Album award for "Sweetener." Her singing career took off after a successful acting stint on the television network Nickelodeon.  She overcame the terrorist bombing at her Manchester Arena concert in May 2017 that killed 22 people, and the death of rapper Mac Miller, her ex-boyfriend in September, 2018. She struggled through a lot, but came out on top, and I'm so proud her album won.
Beck won the Best Alternative Music Album. I don't tend to listen to his music, but some of his work is really good. His album "Colors" features one his best songs, "Dreams." If you like alternative, then you should give him a listen.
The award for Best Rap Album was won by Cardi B, with her album "Invasion of Privacy." If you didn't get a chance to watch, Cardi's reaction was quite heartwarming since this was her first award. I hope to see her win more in the future.
Some 18 live performances were sprinkled throughout the show. Some were tributes, and some were tastes of talent. Among those performances, these are my personal favorites:
I really enjoyed Miley Cyrus and Dolly Parton's duet of "Jolene'" from the Dolly Parton Tribute, the second of three songs. Normally I'm not super into country music, but this was a really catchy song and I loved the joy the two women got from performing together. Anyone who watched Hannah Montana knows there's history between the two of them.
The second performance I liked was by Post Malone and the Red Hot Chili Peppers, singing "Stay," "Rocksta"', and "Dark Necessities." To be very honest, I was only watching it for the Red Hot Chili Peppers, but when Post Malone doesn't rap, he has a really nice voice. "Dark Necessities" is one of their best, but I was confused as to why the Peppers didn't perform "Scar Tissue" or "Californiacation," songs that I believe are a bit more popular.
Number three was the duet of "In My Blood," which Shawn Mendes performed with Miley Cyrus. The passion and love for the song could definitely be seen and heard the whole performance. I thought they had a really nice harmony going and truly enjoyed Shawn's shirt.
The total throwback was Jennifer Lopez's Motown tribute. Right from the start it was on fire and made me want to get up to dance and sing along. It was a bit of a medley of songs, but the energy was so high it was hard not to get a positive experience.
It was really interesting to watch the GRAMMYs because my music taste differs from the majority of people around me, as well as the music I've grown up around doesn't really conform to boundaries. I appreciated the nomination of two of my favorite bands, Fall Out Boy and Twenty One Pilots, because I never thought they generated much love from so many people. I was glad to see positive reactions and tons of support from the audience and other artists in the crowd.
Overall, the whole show seemed to be full of music and laughter. In addition to the winners themselves, every artist present and nominated were outstanding. A huge congratulations to everyone who was nominated and to who won. It's amazing to see how much music is apart of our lives. I'm excited to see what new music is to come this year, and if we can top the excellence already.