Cleveland votes for 2015 Rose Festival ambassador
Spring time, the flowers bloom, the birds chirp, and Cleveland's rose ambassador  is decided. This year's installment of the Rose Festival election has four candidates, Naomi Tsai, Kaitlyn Gaines, Michaella Joseph, and Claire Diller. The theme is "A bloomin' good time." All candidates gave a brief speech March 12 about why they should be rose ambassador.  The girl chosen to be Cleveland's representative will go on to compete to be the festival's queen.
There are many other reasons to be Cleveland's representative, including earning a $3,500 scholarship, a new wardrobe, and taking part in a whirlwind tour of visiting people across the state. The ambassador will make many important connections in the business world as well.
Although the finalist was announced on March 16, the decision had not been made as of press time. For a story on the winner, please go to our website at clevelandclarion.com.
The first finalist, Naomi , is a senior. This is her second time running as rose ambassador. She is running again this year because it is a "great program," and a "good experience." She is heavily involved in Cleveland sports. She is a scholar athlete for varsity cross country, the swim team and track. She is also a student leader at outdoor school. During her speech, she spoke about finding time to do things that you are passionate about.
The second finalist, Kaitlyn, is a junior. This is her first time running for rose ambassador. She is involved in the softball team and is a former cheerleader. She is running because it is "a great opportunity if elected." But there other reasons, too. She is excited to meet new and "important people, including the mayor." In her speech she talked about her move from Mississippi to Portland, and how Portland is a city full of opportunity.
The third finalist, Michaella, is a senior. She is a candidate for the full diploma for  the International Baccalaureate program. She has a been a captain of the state champion speech and debate team, having been a finalist in the state competition. In her speech, she talked about the versatility and determination of the rose bush in her yard. She used that metaphor to connect with the determination that we all have as a city.
The last finalist is Claire, a senior.  She has been playing varsity sports throughout her high school career and is a scholar athlete in soccer and track and field. She also has a job as a lifeguard and gives swimming lessons. In her speech, she talked how roses, a symbol of the sunny months, is a sign that the long rainy winter months are over, and spring has sprung.
No matter who represents Cleveland, all four contenders for the title of Rose Festival Court Ambassador, will admirably represent the school and make it proud.
Leave a Comment
About the Contributors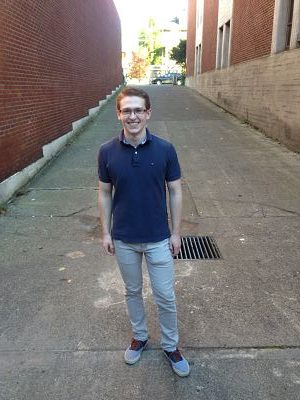 David Rappe, Grover's Corner Editor
Position: Grover's Corner Editor

Graduation Year: 2017

Favorite Things: Reading, Making Stuff, Piano, Gaming

Favorite Book: Lord of the Rings...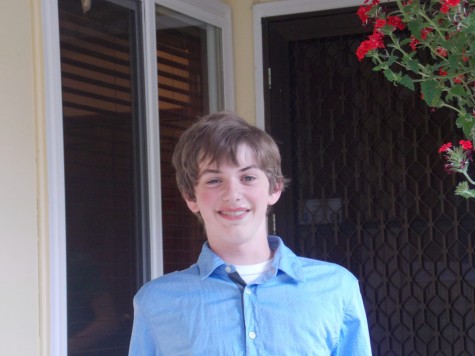 Oscar Duyck, Reporter
Grade:

Junior

Favorite food: 

Pad Thai

Favorite movie:

Elf

Favorite Artist/Album: