PPS Film Festival: Young Filmmakers Hit the Big Screen
The Hollywood theater exhibited the hard work of Portland Public Schools' students with a film festival in September. Digital media teachers from across the district entered a combined 64 of their students' films into the festival with 11 being chosen from the lot to be shown on the big screen. One of the nominators was Vanessa Hughes, Cleveland's esteemed photography and video production teacher. A panel of judges from the filmmaking community divided the 11 films into three groups and chose one film from each group to win a prize of a full year of paid Adobe applications. Four of those 11 films happened to come straight from Cleveland. Parents and children alike packed into the large theater, popcorn and soda in hand, prepared to watch the best films the students of Portland had to offer.
The first group up were the documentaries, which had four entries featuring a wide variety of topics. One titled "This is me at 17" came directly from Cleveland's own Bella Roberts, who graduated in June. Though her film did not win the big award, it was still a pleasure to see an honest representation of what life is like for teenagers in Portland. The winner was a short film where filmmaker Kaiya Laguardia from Roosevelt traveled to Okinawa, Japan to interview the residents of the island on their connection to the ocean. The film focused on how the governments of the U.S. and Japan plan to build a military base in the water and the ways it will harm the surrounding environment. The 30-minute film was unfortunately slimmed down to 10 minutes when shown at the festival due to timing reasons, but is available in its entirety online.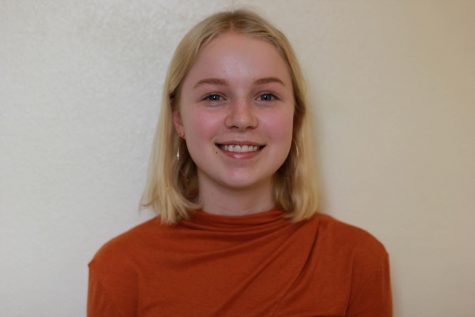 The next category was titled "Other" and had two entries that both came from Cleveland filmmakers. "Motion," directed by 2019 graduate Jack Nelson, was a stunning look at Portland as it walked the audience through the streets of downtown and stopped to examine the inhabitants of the city. The other film, directed by junior Eliza Long, was a beautifully animated music video to the song "Wait a Minute" by Willow. Of the two, Long ended up taking the prize home.
"I was surprised," said Long on her big win. "They were taking all of these projects so seriously and I think it was as seriously as the people who made them took it, which is very cool."

The final group contained five narrative films that spanned across almost all genres. Only one film came from Cleveland in this category, that being "Chair-riots of Fire," directed by Jack Nelson,  junior James McCormick, and the Clarion's new reporter, junior Nate Bone. A parody of the Fast and Furious movies in the style of Mel Brook's Spaceballs, the film followed two men racing on classroom chairs in a high-octane environment. The well-received film earned laughter and applause as it played. 
"It was a really powerful moment to see that a film that my friends and I almost made as a joke in class, on rolly-chairs, put up on the big screen, in a big movie theater with hundreds of people watching," said Bone on the festival. "It showed me that really anything is possible." 
Though he did not win the final prize of the night, his words represented how inspirational the whole experience was. The actual winner was a film titled "Clownin'" from directors Quintana Jones, Molly Gaines, Norah Bean, and Audrey Bederka, who are all students from Franklin High School. While our schools may battle on the football field, seeing them represented side by side was a very joyful experience.  
We hope we can expect the Portland Public Schools film festival to become an annual event that will go on to motivate hundreds or even thousands of young filmmakers to show what they've got through the art of moviemaking.
Documentaries: 
Portland Expanding-https://youtu.be/gpXC7Cg3k2M    
The Starlings-https://youtu.be/4_u6cCzq9zA 
Our Island's Treasures-https://vimeo.com/340517922
This is me at 17-https://youtu.be/68QiI7gja-c
Other:
Motion-https://youtu.be/tA8stoRyKPQ
Cinepoem Animation-https://drive.google.com/file/d/16WocwDVQASsT60Qtr4XweAHitZZng4FG/view?usp=sharing
Narrative:
Vipera-https://youtu.be/hnk8497luyI
Chair-riots of Fire-https://youtu.be/rs4k040WcT0
Instructions-https://youtu.be/L2KQNC7ykQI
Bird-https://youtu.be/IL7mSGjuUrU
Clownin'-https://drive.google.com/file/d/1g4kPrVcliqlUsa9byHmhUByEgPiynRjO/view
About the Writer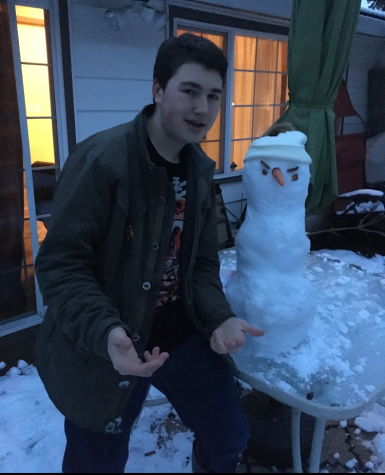 Graham Jones, Commentary Editor
I'm Graham, and this is my third year as a reporter for the Clarion. I'm currently a Senior at Cleveland, and I'm the commentary editor. My favorite TV...