Bootlegs and B-Sides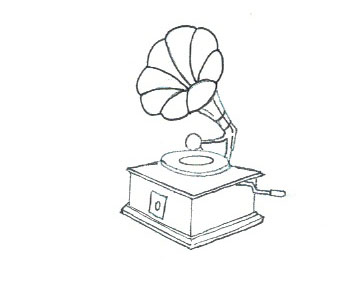 The Raveonettes-Chain Gang of Love
Sune Rose Wagner and Sharin Foo form The Raveonettes, a noirish duo who flaunt their devotion to 1950s American in their first full-length album Chain Gang of Love. Released in 2003, Chain Gang of Love features bubblegum pop layered with harsh, distorted guitar, creating a whole new take on leather jackets and saddle shoes. The album is written entirely in B-flat major, so the songs can start to blend together, creating an extended ode to times past, albeit slightly dark and sinister. Whispery vocals merge with discordant feedbacks and deafening drums to form both ethereal and gritty songs. "That Great Love Sound" is an excellent example of the slightly ironic style of Chain Gang of Love, featuring lyrics like: "So I walk right up to you/ and you walk all over me" before dissolving into scratchy guitar. The song "Chain Gang of Love" alludes to the Sam Cooke classic "Chain Gang" with similar backing noises, cementing the retro flair of the album. "Noisy Summer" is a light-hearted melody, with a wash of white noise interspersed with rhythmic hand clapping. Minimal lyrics add to the fleeting feel of "Noisy Summer." The songs on Chain Gang of Love are brief, with the entire album lasting only 33 minutes. This album is short and sweet, with only an undertone of bitterness. 
Stand out songs: "That Great Love Sound," "Remember," "Noisy Summer."
Ridin' In My Car-She and Him
This gentle remembrance of lost love, originally written by the New Rhythm and Blues Quartet (NRBQ) is done justice by She and Him. Composed of Zooey Deschanel and M. Ward, She and Him debuted their cover of "Ridin' In My Car" on their 2010 album Volume Two.  The She and Him version prioritizes dreamy vocals and a steady beat over the twangy guitar of the NRBQ original, which makes a surprisingly large difference in the experience of the song.  She and Him also slow the song down, contrasting with the fast-paced original version, adding more emphasis to the lyrics of "Ridin' In My Car." She and Him sing a lovely and altered cover of the original, creating a whole new listening experience.