Sundancers still shining
On Feb. 28, the amazing Cleveland Sundancers took third place at the PIL Rose City competition with an overall score of 76.06, higher than their state score last year. Senior captains Gillian Thomas and Sophie Pasquiou won All-City, an award open to juniors and seniors with GPAs of 3.5 or higher along with awesome dancing and leadership skills.
"I'm so extremely thankful for my amazing coaches and my whole team, especially my co-captains who have been with me from the start; it's such an honor to win!" said Pasquiou on winning All-City.
The dancers have been killing it this season.
"Since the summer, I knew we were going to have an awesome year," said co-coach Ana Reiser. "I couldn't be more proud of their dedication and hard work this season." State is coming up on March 18, and although preparing for state and performing in state takes a lot, it is an incredible experience for the team.
"State is the best experience in the world," said Pasquiou. As a senior, she will be graduating this year, and she and the other senior captains on the team agree leaving the Sundancers is going to be very hard.
State is a big and exciting experience for the dancers, and although it can be nerve-wracking, like Pasquiou said, it ends up being the "best experience in the world." They get to do what they love, surrounded by people who share the same love and passion, which is truly a magical thing. Since preparing for state takes so much dedication, it's such a good feeling for the dancers when they get to feel all of their hard work pay off.
"Because of their drive to improve, a strong bond between each teammate, and a great set of team leaders, I know the Sundancers will do amazing at state championships!" said coach Reiser.
Going to state is always exciting for the team, but the fact that this will be the last state competition for the seniors on the team makes everything so much more intense and emotional.
"It's insane thinking that this is the last time; this experience really flashes before your eyes. I'm so eager to graduate, but I don't want to leave the team or my amazing coaches. It'll be a really sad day after state, but I'm so glad I stuck with dance because it's so amazing, and I've made such good memories," said Pasquiou.
Leave a Comment
About the Contributor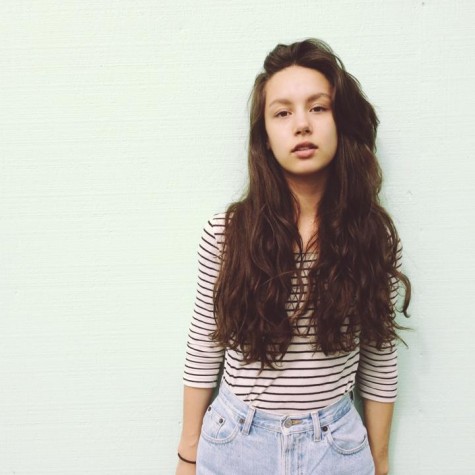 Siana Ramos, Reporter
Grade

What's on the bookshelf?

Favorite food?

Favorite thing about Cleveland?