Winter Royal C winners announced at season's end
Boys Swimming: Tucker Johnson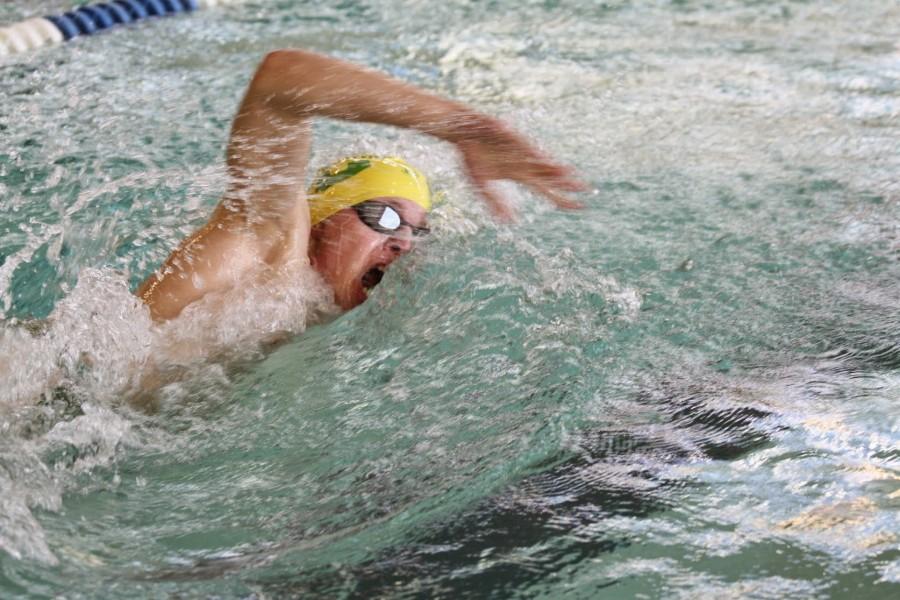 Senior captain Tucker Johnson won the boys swimming Royal C. Johnson took fourth place in both the 200- and 100-yard freestyles at the PIL Championships, and was part of the 200-yard freestyle relay team that took twelfth place at state.  Coach Mollie Starr praised his work ethic in presenting the award.  "He was always the first swimmer in the water and the last swimmer out," she said. "He pushes himself hard and inspires others to not only swim faster, but be better people."  In addition to awarding the Royal C, Starr announced that the boys swim team was Academic All-State Champions for a second year in a row, with a 3.79 team GPA.  "You may beat us in the pool," remarked Johnson after receiving the award, "but we'll be your boss some day."
Girls Swimming: Gabby Dewson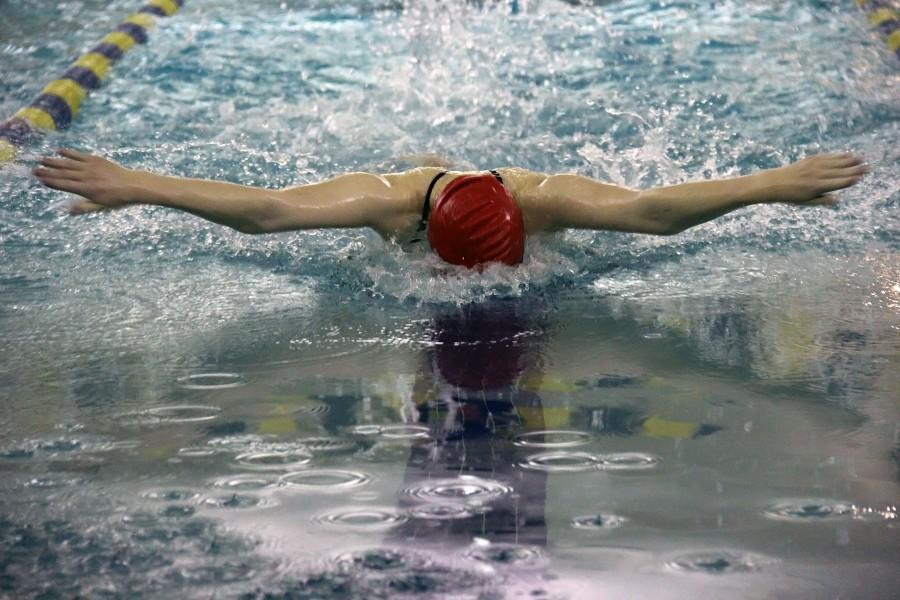 Senior captain Gabby Dewson won the girls swimming Royal C. Dewson started out her freshman year as a novice swimmer, but committed to improving and joined the Portland Aquatic Club, where she practices six days a week. Coach Mollie Starr praised her work ethic, and said that Dewson "epitomizes leadership" and has "phenomenal drive." Starr also praised her steadiness. "Gabby calmed me down when things got a little rough," she said.  Dewson recently committed to Willamette University to become a member of the Bearcats swim team.  Along with the Royal C, it was also announced that the girls swim team took second place Academic All-State, with a team GPA of 3.80.
Girls Basketball: Rainn Hepburn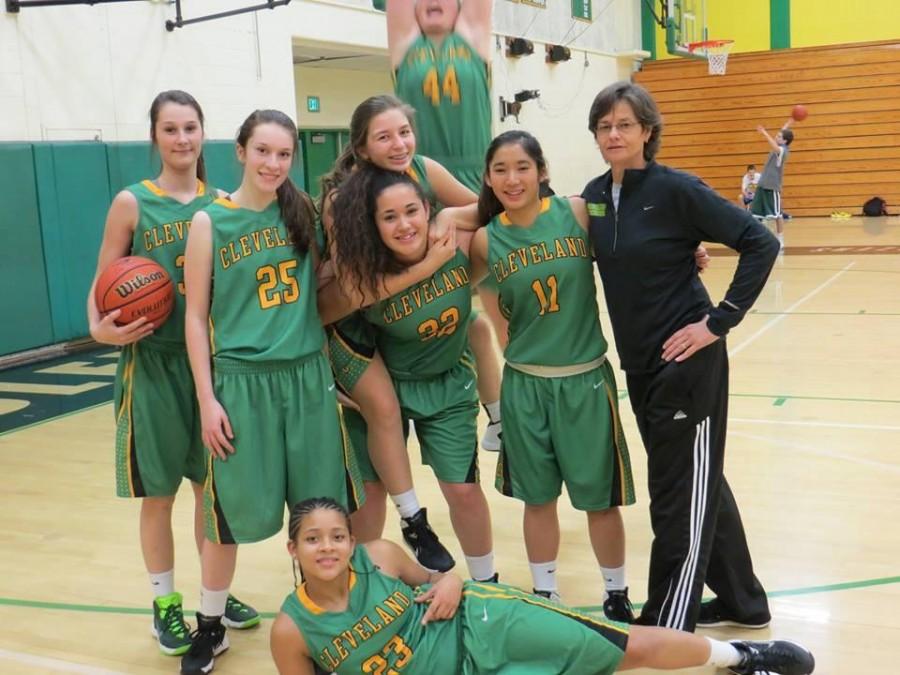 Girls basketball coach Suzanne Washington awarded senior captain Rainn Hepburn the Royal C. "Through it all," Washington said, "the best thing about this team was we battled all the way." More than half of the team this year was freshman or sophomores, and Hepburn demonstrated great leadership with the underclassmen. Hepburn, she said, epitomizes that fight. The 5'4" Hepburn played lockdown defense, taking on girls as tall as 6'2" and holding them scoreless for large stretches of games. "She sacrificed for the team," Washington said. "She threw herself around the court, she fouled out, she sacrificed for the team. It was mind over body."
Boys Basketball: Malik Austin and Danny Carr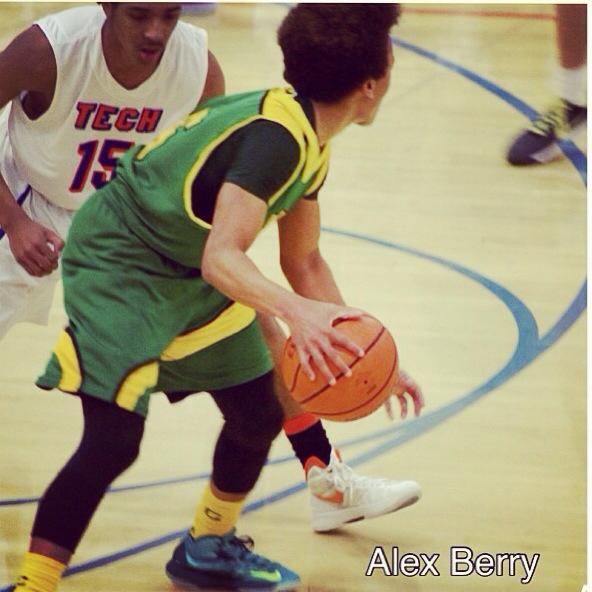 For the first time ever, boys basketball awarded a co-Royal C to seniors Malik Austin and Danny Carr. This year's team matched the best record in Don Emry's seven years as a Cleveland coach, with a 14-10 (8-8 PIL) regular season record. Austin, Emry said, is an outstanding athlete and could easily play after high school "if he gets some things worked out."  Carr won the award for the immeasurable value that his leadership provided for the team. This was an outstanding team to work with, Emry said. "We had a great season, a great program, a great team," he concluded.
Wrestling: Brandon Gastelum-Plata and Bryan Gastelum-Plata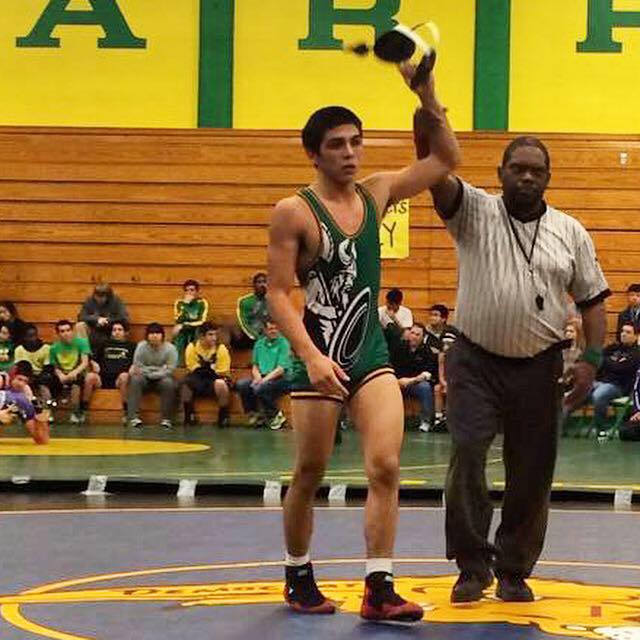 The wrestling team went undefeated in eight PIL dual meets this year, and took fourteenth overall at state. Coach Jeff Zerba awarded a co-Royal C to a pair of inseparable seniors, Brandon and Bryan Gastelum-Plata. Both Brandon and Bryan had problems with injuries, Zerba said, but fought through for their team. Brandon wrestled most of the last two years with a shoulder "that kept popping out," and was a great team leader. Bryan was not able to wrestle in a single match this year, after a torn ACL last year ended his high school career.  Despite this, Bryan was there "in all aspects this year," Zerba said, and continued to come to practices and meets. Zebra said that Bryan essentially served as an assistant coach this season.
Cheerleading: Kirsten Swanberg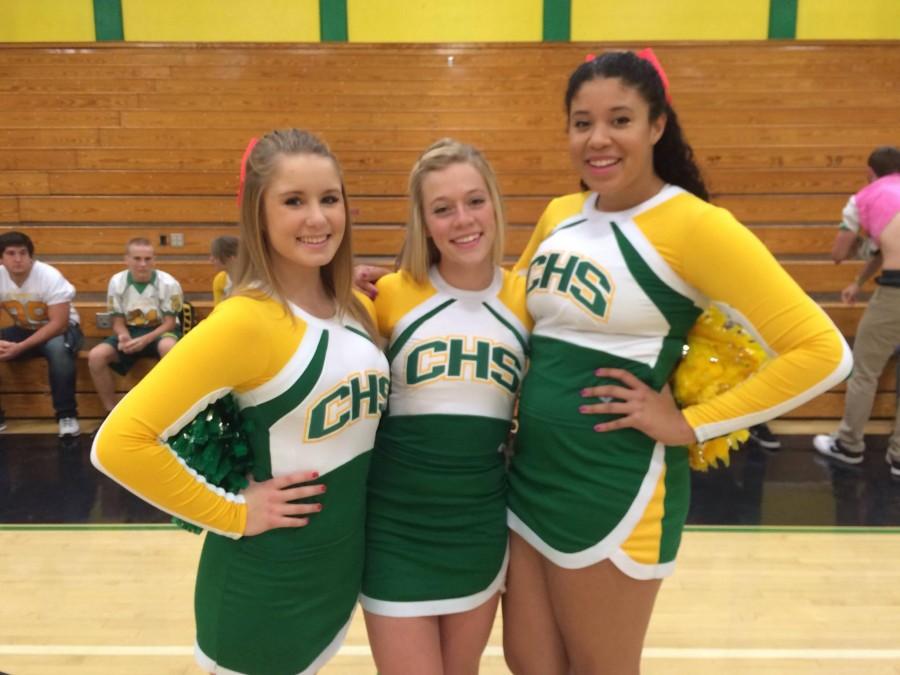 Cheer coach Heidi Sause expressed great pride in her team at the Winter Sports Dessert.  "Their heart really makes them stand out," she said of her team. Kirsten Swanberg won the Royal C. Sause called her the total package: "a leader in their sport, in the classroom and around campus." Swanberg cares deeply about her team and her school, Sause said, and despite facing "innumerable challenges" this year, she continued to fight through and didn't slip. "Most people would have slipped," she said in giving the award. Sause said she was very proud of her entire team, who, while they didn't compete this year, continued to cheer for the boys and girls basketball teams and had a great time doing it.
Leave a Comment