Outdoor School approaching fast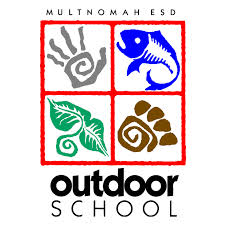 Spring Outdoor School is coming up! The deadline to submit cards for outdoor school was Wednesday, March 11, but apparently, you can still send in your cards.
"My guess is we will still take male cards after the deadline, because we are always low for males. If we receive any female cards after the deadline, we will send them an invitation to our Oregon Trail workshop. We are low there too," said Kitty Boryer, outdoor school student leader coordinator.
Oregon Trail is a lot like Outdoor School, but slightly different in that you get to sleep in a cabin with other student leaders instead of sixth graders, and there are fourth graders instead of sixth graders. You also discuss history rather than science. From my experience, Outdoor School is always short on boys, so basically any boys who send in their card at any point will be able to get a spot.
Fifth-timer Helen Sanderson said that there isn't really a difference between going in the fall or spring, "except it is sometimes sunnier." At Sandy River where Sanderson has gone the past five times, she says that "Outdoor School is an incredibly rewarding experience because [she] can see kids learn and expand their understanding of the world, and [she] can be a role model for dozens of kids from diverse backgrounds."  She recommends that people go because of the "leadership, teaching, and communication skills that are gained and the close, supportive community that is created." Sanderson will be attending Sandy River for her sixth time this spring.
Outdoor school workshop for the spring will be March 20-21.
Leave a Comment
About the Contributor
Gwen Frost, Grover's Corner Editor
Gwen Frost joined newspaper as a junior and has been the working editor of Grover's Corner (the fun page) as well as the co-voice of the Love Column....