School Back In Session
Throughout my many years of going to public school, my mom and others have presented 11th grade as the hardest one yet. Teachers, older students, and parents all have claimed their junior year was harder than any other.
Now that I'm here, it looks completely different than what any class before us went through, and online school is providing many new challenges. For others, it may be the breath of fresh air they needed.
I interviewed ten juniors to see what their thoughts on online school were as we finish the first quarter. These ten people take a wide spectrum of courses and curricular activities, but surprisingly many of them had the same consensus, that online school isn't working too well.
Eight out of ten said that they were not enjoying online school, and seven out of ten said they are much more productive in person. The number one complaint I heard from the students (which was touched upon by all ten of them) was the lack of communication and consistency between the teachers. Every single teacher has a different way they go about attendance on asynchronous days, formatting of their Canvas page, use of Google Classroom, and so on.
Some use Zoom and some use Google Meets. Some use their announcement tab to assign new work, some use modules, some use discussions, and some use assignments.
Liam Herring said, "I find the fact that every teacher has their own unique way of organizing their Canvas page to be very confusing. I think there needs to be a more standardized layout."
Three students suggested going back to Google classroom entirely because of how streamlined it is compared to Canvas.
The second biggest complaint was about asynchronous attendance. Every teacher handles this very differently. Eight out of ten mentioned how they had been marked absent at least once without knowing why. On top of that, students criticized the even more confusing existence of asynchronous Wednesdays.
Skeet Starr said, "I rarely use async time for the class that it is designated for as that time can be more effectively used for what work is due sooner."
Other students said some teachers act like there is no school Wednesday while others assign work that takes multiple hours to complete, well exceeding the 20 minute class time. They say this lack of consistency often leads to spending as much time communicating with the teachers on how to do work as actually doing the work. There is a lot of frustration.
Although, all of this isn't to say that it's all the teachers fault for the issues that were touched upon. Right now, being a teacher is one of the hardest jobs anyone could have. No one saw the pandemic coming. No one expected the shut down to last this long. On top of that teachers are having to learn new platforms like Canvas as well.
Seamus Shalman, an 11th grade biology teacher said, "Similar to what I think a lot of students are experiencing, the workload for teachers is incredibly high. Much like students, we are being asked to learn and integrate many new platforms, attend multiple meetings a week, [and] many teachers have higher student numbers."
It isn't like teachers are ignoring confused students trying to just do what's easiest. Sadie Adams, an 11th grade HOTA (History of the America's) teacher explained, "It is far more difficult to help my students who are struggling. In person I would be able to talk them through things and help them at Flex, plus get to know them better so I knew how to help them. I wish there was an easier way to help these kids."
Nearly every teacher is putting in extra work this year to make online school more comprehensible for students, but the circumstances make it difficult for them to really understand what the students need.
This year's juniors are going to experience something very different than classes of the past. This can be stressful on its own, but the lack of a consistent system and the mess that is asynchronous attendance isn't helping.
If we communicate with our schools and the district hopefully we can sort things out to make the year a little better for everyone.
Thanks to Harry R, Liam H, Fiona V, Skeet S, Natalie V, Zeke B, Harry M, Donovan Y, John S, and Aung O for participating.
Leave a Comment
About the Contributor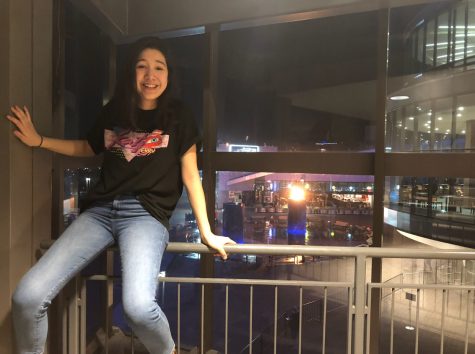 Becca Roso, Digital Editor
I'm Becca Roso, and this is my third year on the Clarion. This year I'll be the digital editor, and I'm currently a Senior here at Cleveland. My favorite...