Rank5: Top 5 Cargo Short Colors
Top 5 Colors for Cargo Shorts
Purple
These just look plain awful! We implore anybody who sees someone wearing these to let them be aware of that fact. That being said, they are not as bad as yellow cargo shorts, which remind us of yellow foods that we dislike, such as the skins of lemons. Too bitter for me, but we would not judge you if you like them.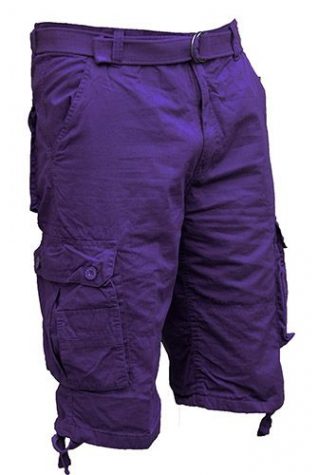 Orange
When we think of the color orange, we definitely don't think of cargo shorts. If you're like us, you probably think of the giant looming furnace of destruction and benevolence that is the sun. The sun is good, because it lets plants dance, but it is also bad because it kills ice. For these reasons and because bright colors make us implicitly happy, orange cargo shorts come in at number 4.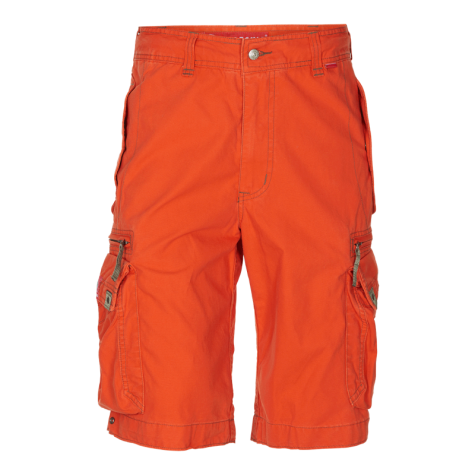 Green
Green is an absolute staple in the cargo shorts industry. We personally associate green with pockets, because cargo shorts have many of them. Green is also the color of grass, which grants sustenance to cows. Grass, however, makes us itchy, which is why we are placing it at number 3.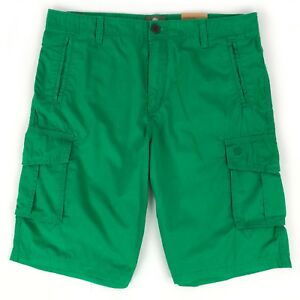 Yellow
We changed our minds. Yellow is alright.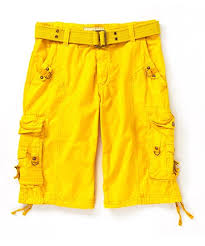 Gray
You all probably saw this coming: Our favorite color for cargo shorts is gray! There are many confounding factors that have allowed us to reach this conclusion, but the main one is that it is unprovocative. I know of very few bad guys who were known for wearing gray. Darth Vader? Nope. Bowser was basically every color but gray. The cat from Stuart Little is gray, but we don't count that. If you know of any controversial figure wearing gray, please let us know.
Honorable Mention: Ultraviolet
Our main gripe with ultraviolet cargo shorts is that you cannot see them. We don't quite understand the science behind it, but we reject, and hate it. Pictured below is a pair of these famed cargo shorts, but you wouldn't know that.