The Oscars: 2021 Best Picture Nominees Reviewed and Ranked
In the last year, we have seen many traditions broken due to the pandemic, but one that has persisted is the Academy Awards. On April 25, 2021, the 93rd Academy Awards will celebrate film by awarding the best of 2020 in spectacular fashion. Of course, it will be different from past years, but the members of the academy were still able to nominate eight films for best picture, all of which will be reviewed and ranked here. Since this will be a long story, let's stop messing around and just jump in. 
8. The Trial of the Chicago 7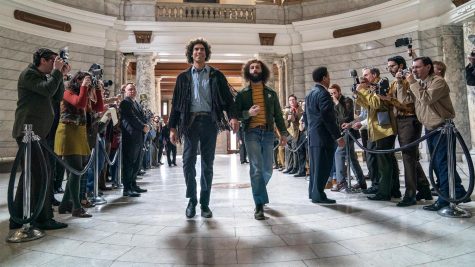 The Trial of the Chicago 7 is not necessarily a terrible film, not even a bad one, but it's biggest problem is one I've seen repeated dozens of times with best picture nominees. Its portrayal of the 1969 Chicago Seven trial may hit all the most important events to tell a complete story, but the majority of its content feels fake due to director and screenwriter Aaron Sorkin's snappy dialogue and dulled-down characters. Sorkin makes the 2 hour and 10 minute runtime fly by with his precise use of words and rhythm, which makes the dialogue sound pleasing to the ear, but it's hard not to notice how phoney it sounds within the events he's trying to represent. Each character gets their own gratuitous and drawn-out monologue that paints them as either a genius or a complete ignoramus with little to no room in the middle. This feeds into the other issue with the film: its characters. Every character feels empty and sanded down to one defining character trait. For example, the incompetent judge Julius Hoffman is turned into an evil maniac dead set on sending the Chicago Seven to prison; and the social activist and leader of the Flower Power movement, Abbie Hoffman, becomes just a wacky stoner who likes to crack jokes. Those issues aside, the actors are all fine, if not a bit over-dramatic, and there are some genuinely great scenes. One in particular I found very disturbing, which was the intended effect. I wouldn't stop anyone from watching it, but it's definitely the weakest film in this year's list of best picture nominees.
7. Mank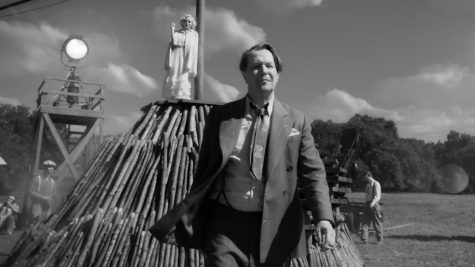 Since I already reviewed Mank back in December, I'll make this quick. From the start, it's obvious that Mank is a passion project for director David Fincher. Fincher puts his heart and soul into recreating 1930s Hollywood, not just in the production and costume design, but also in the way the film is presented. The movie's image, score, and editing would make it unrecognizable as a modern film if placed aside movies like Dead End and You Only Live Once. Unfortunately, the picture lacks much of anything else that would grab an audience member unless they were a classic film historian. Meeting all the characters and learning about how the film Citizen Kane came to be in the first act is entertaining, but the film quickly falls into being great sleeping material after the story dives into 1930s politics, which frankly is just not very interesting. I can see this being a favorite film for a very specific group of people, but for me, and as I assume for most people, it's kind of a slog to watch.   
6. Promising Young Woman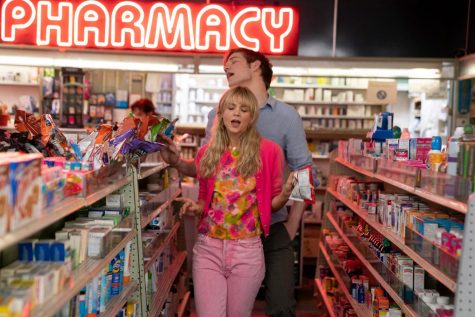 Promising Young Woman is mesmerizing to watch unravel, offering some of the most entertaining sequences from the Oscars roster despite missing the mark on essential areas. The film has a great fluidity to it, every scene adding another piece to the overarching puzzle. The first viewing experience is bound to engage, as director Emerald Fennell keeps the plot points either unpredictable or executes the usual beats with a unique flare. Carey Mulligan is also a major assist to the film, her energy always paralleling the tone and direction each scene has. She delivers at conveying Cassandra as strategic and self-contained, showing expertly her witty edge and traumatized way of thinking. As a unique commentary on misogyny, sexual assault, and patriarchy, this works. Promising Young Woman has a great lead performance, solid direction, and is entertaining for all 114 minutes, so why is it ranked so low? The film fumbles its ending, really magnifying its crucial flaws by the time the story wraps up. The conclusion practically goes against its own theme in favor of an attempt at a jaw-dropping twist. Instead it leaves you feeling cold, and in the intentional way. For the majority of the film, the themes are beyond direct; when the story needed the bluntness most, it ended leaving way too many doors open,  especially considering the subject matter. It's successful in engaging the audience, but in exchange, the rest of the film feels somewhat insidious and irresponsible. It doesn't help that the movie had too much going on to begin with, ranging from character study, dark comedy, to revenge movie. What's left is a film that's entertaining to experience, but is ultimately crushed by its own ambitions and ends doing more harm than good.
5. Sound of Metal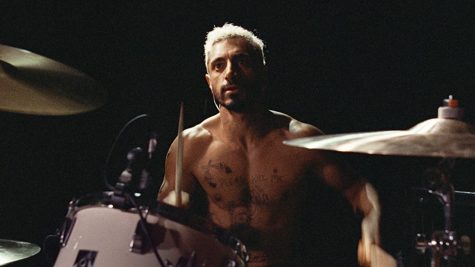 As humans, we often forget the importance of silence. In our modern society, where we constantly seek entertainment in some form, music and sound in general is something we thrive off of. Sound of Metal is a reminder of how and why we should appreciate silence and the smaller gifts of life. Riz Ahmed plays Ruben, a drummer in a heavy metal band who begins to lose his hearing. Because of this, he goes to a camp of sorts to learn how to cope without his hearing. I, like many, fear losing my hearing, which makes Ahmed's character instantly sympathetic. We understand all of his actions, even when they aren't exactly right. Ahmed's performance is emotional and raw, balancing explosive outbursts of rage with subtle moments of cheer. The film's style often switches between  Ruben's perspective and everyone else's perspective, accentuating the feelings Ruben is going through in each scene. This includes the cinematography and direction, but most obviously the sound design and editing, which is impeccable. Hours after watching the film, I was still questioning whether there was something actually wrong with my hearing or if it was just my ears still reacting to the movie. The themes of addiction and grief are evident within the picture, Ruben's temptation to get hearing implants resembling the temptation of addictive substances. This is where scene-stealer Paul Raci comes in, who sometimes feels like the heart of the story. Raci, who plays the leader of the camp, has a mix of warmth and bluntness that bounces off Ruben's character and creates a dynamic that feels real. Towards the end, the film feels a bit drawn-out, but its final resolution is bittersweet and leaves the audience with a greater satisfaction for life. Sound of Metal is unique, smart, and meaningful, all things a great film should be.
4. Minari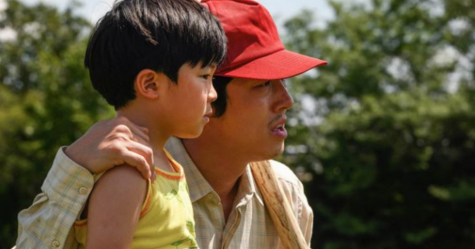 Minari was one of my most anticipated movies of last year as I continually heard only praise for it coming out of film festivals. Its story of an American Korean family moving to Arkansas in search of the "American dream" was one that gripped me, especially because of its focus on a child's view of the experience. There's a lot to love in Minari. The cast itself is a standout as every character gets a chance to shine. Although Steven Yeun and Han Ye-ri did an amazing job as the mother and father of the family, my personal favorites were Alan S. Kim as the young and rambunctious son, and Youn Yuh-jung as the quirky, yet loving grandmother. One of the things that director Lee Isaac Chung has repeatedly said in interviews is how he wanted this film to be relatable to anyone who has ever worked to obtain the "American dream," and this is evident in the film's attention to the family drama. Rather than being a story all about a family moving to an unknown place, it's about a family sticking together through all the struggles of life, something almost anyone can connect with. I also admired the film's themes of faith. Although I am not a religious person, I found that the film's message of just believing in something was potent especially in times like these. I will admit that I found the film a bit slow at times because of its lack of a real narrative, but it's always a great experience when you watch a slice-of-life film because of how relatable they almost always are. Though statements like these have been pinned to many films, Minari truly reminded me that at the end of the day we are all humans with problems and that sometimes we just have to keep faith in hope and the future.
3. Judas and the Black Messiah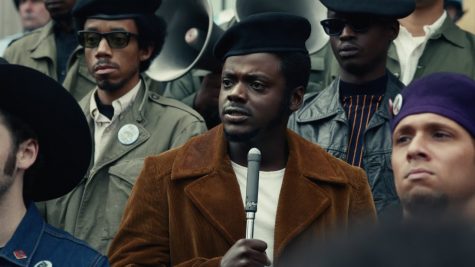 Common Sense Media, which has never been the highest standard of film criticism, claimed that elements of this film "might confuse some viewers about its ultimate message." This statement shocked me because while the film features different people's perspectives, I can't see many coming out of this film not understanding what director and screenwriter Shaka King is trying to say. Following the previous chairman of the Illinois Black Panther Party, Fred Hampton, through the last years of his life, Judas and the Black Messiah is in many ways a biopic. Hampton is played incredibly by Daniel Kaluuya. Kaluuya fleshes out Hampton as a character, showing his powerful leadership while also presenting his softer spirit. The determination and charisma Kaluuya brings makes the actor disappear into the character, presenting what I can only assume is a realistic portrayal of the real man. The film as a whole also is a great representation of the Black Panther Party. While Shaka King doesn't shy away from the darker sides of the Black Panther Party, he chooses to bring light to the community service the Black Panthers did, a part of history media often chooses to ignore when portraying the Black Panther Party. I wouldn't say watching Judas and the Black Messiah will give you a detailed education, but it's a good start to learning more. LaKeith Stanfield is also marvelous playing Bill O'Neal, who secretly fed the F.B.I. information while a part of the Black Panthers. His moral struggle that we see play out through the film is the most interesting aspect of the picture and is what I believe makes the film different from a normal biopic. Though we understand why O'Neal does what he does, the ending is heartbreaking and will leave almost any audience member filled with anger. It should also be added that King's style of direction has a pleasing fluidity that I hope to see more of in the future. Though at times it can be hard to watch because of the events being portrayed, Judas and the Black Messiah is a must watch and a film that will be remembered for years. 
2. The Father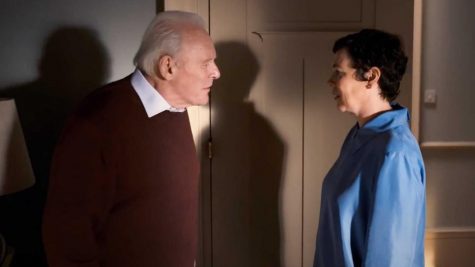 An adaptation of his own play, Florian Zeller's directorial debut The Father sounds like classic Oscar bait. It's a story about a young woman having to help her aging father who has dementia. Throw in Oscar winners Anthony Hopkins and Olivia Colman and you have the perfect recipe for what would seem like just another film begging for a golden statue. What makes The Father different is how it decides to tell its story. While another filmmaker would choose the audience perspective to be placed in the shoes of the daughter, Zeller smartly chooses to have the story be told through the father's point of view. Because of this, the picture provides a raw and honest look at what dementia is actually like, leading to what is inevitably a heartbreaking film.    Zeller presents the father's dementia in a few ways, including a non-linear timeline of events, small but important changes in the apartment setting where the entire film takes place, and a routine change of actors for certain characters even including the daughter. It's far more devastating to experience the strange and sometimes frightening incidents the father has to go through than watching other people struggle  with the father's dementia. So often as a society, we find it ok to mock older people for the things they struggle with, but this film provides a perspective so many do not understand and an experience that is sure to create empathy within anyone who watches it. It should also be noted that Anthony Hopkins has a career best performance here that left me on the edge of tears in the final moments of the film. The Father is a fantastically depressing film.
1. Nomadland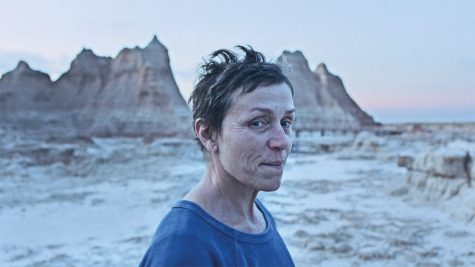 The day I chose to watch this film, I distinctly remember feeling tired. I don't remember what I had done that day to feel so tired, but I know that when I was home that evening, I just wanted to flop down on my bed and do nothing. I then remember realizing that Nomadland was available to stream on Hulu, so I decided to turn it on. I expected to be bored, ready to be cradled to sleep by its content…but it did something a bit different. I have never meditated in my life, but watching Nomadland was the closest thing I've had to a meditative experience. It's a slow film that often meanders in its meaning. Without a real plot, the film can be described as just being about a woman's journey living in a van and simply put, it's beautiful. Chloé Zhao directs the film with grace, pulling all the subtle emotions from her cast of actors and non-actors, often the strongest performances coming from the real nomads featured in the film. Frances McDormand as the lead is not my favorite performance of the year, but she comes pretty damn close. Her character, Fern, wears her history on her face and in her body language, instantly understandable from the moment we meet her. The film is also a visual treat, the camera capturing nature in a way that is typically only seen in environmental documentaries. I could feel the mist of the ocean as Fern drove along the California coastline and I could sense the dry heat and cool breezes of evenings in the Badlands. It was transportive. The thing I loved most about Nomadland was how it just made me happy. Being a senior, the freedom of the future is exciting if not a bit intimidating. Films have pictured all different walks of life, but this was one I had never seen depicted with so much detail. Watching this film and thinking of all the different possibilities the future could bring, I realized that no matter what direction I choose to go in life, there will be joy to be found. That's why Nomadland is my favorite film nominated for best picture.