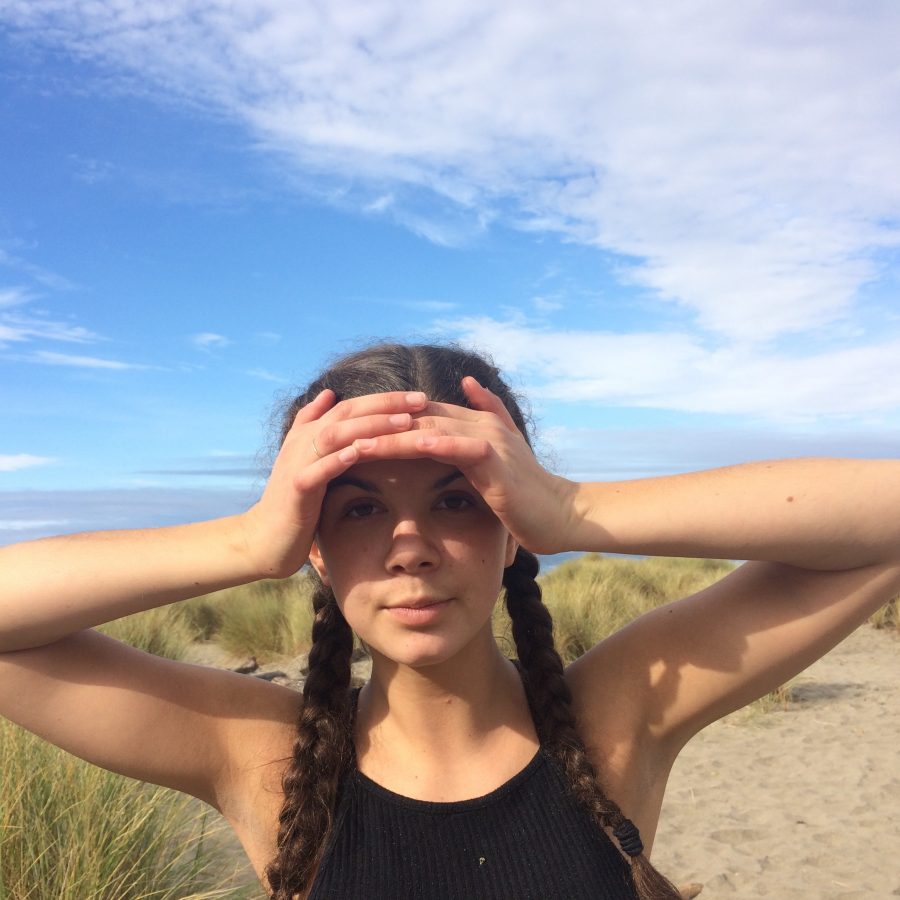 Name:
Hannah Madans
Position within Newspaper:
Reporter
Graduation year:
2018
Favorite thing to do:
I like spending time outside, especially camping! I also like to dance.
Favorite Book:
Extremely Loud and Incredibly Close
by Jonathan Safranfoer
Favorite Movie:
Beginners
Favorite Food:
Thai or Indian food, always. Also, pesto is bomb.
Favorite Quote:
"We're all just walking each other home." - Ram Dass
Hannah Madans, Reporter
Jun 09, 2017

Cleveland Reacts to Leaving the Paris Climate Agreement

(Story)

Mar 10, 2017

Culinary Arts Explores Traditions in Food

(Story)

Feb 26, 2017

Betsy DeVos and the Rocky Future of Public Education

(Media)

Jan 25, 2017

Fake News: What would you believe?

(Media)

Nov 19, 2016

CHS Students Attended OASC's Annual Leadership Conference

(Story)

Nov 18, 2016

Is Social Media Stealing Our Self Identity?

(Story/Media)

Nov 11, 2016

Lady Gaga's newest album: 'Joanne'

(Media)

Nov 10, 2016

CHS Students Against Trump

(Story/Media)

Oct 23, 2016

Take a seat at the table, Solange has released her album.

(Story)

Sep 29, 2016

Frank Ocean's Long-awaited Return to the Spotlight

(Story)

Sep 26, 2016

Cleveland Constitution Ratification: The fine print

(Media)