Take a seat at the table, Solange has released her album.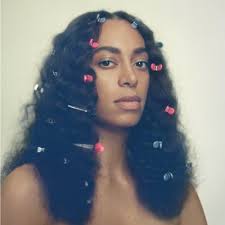 Solange Knowles debuted her new album "A Seat at the Table" this year, on Sept.30. The outcome? A masterpiece of an album with moody and unique lyrics with vocals to match. Not only does the album sound great, it represents black empowerment and encompasses what it means to thrive in the music industry as an African American artist. "Lyrically, everything that came to me on this record was directly influenced by my personal journey, but also the journey of so many people around me," she told "Fader." The album provides listeners with a look into the influences and inspirations that Solange draws from, both in her musical career and in her life.
Debuting for the first time as a solo star when she was just 16, Solange has always had an impressive resumé. From writing lyrics for her sister Beyoncé, having a child at 17 years old, starring in several films over the years, to releasing a diverse assortment of albums between 2009 and 2015, Solange has kept herself pretty busy. In 2014, Solange even created her own label known as Saint Records. The record website's mission statement says it all: "Saint Records was designed to give new and ingenious artists a space to create their music and circulate their art…The intent of the album, and the label at large, is to feature, highlight, and align a new movement of contemporary, genre-defying R&B visionaries, which will serve as a segue into the diverse evolution of these independent artists as they share their voices and words as only they can – through pure, unadulterated music." Solange currently has 11 different artists signed, including Jhene Aiko and India Shawn.  
Although often compared to her sister and her music, Solange is credited for writing many songs for Beyoncé, carrying a large role in the production of Beyoncé's newest album Lemonade. Her influence is visible in the lyrical elements of her songs, as well as the creative choices made behind the scenes of her music videos. She writes for Destiny's Child's ex-members Michelle Williams and Kelly Rowland as well. The release of "A Seat at the Table" marks Solange's eighth solo album, and not only does it have a new and unique sound compared to Solange's past albums, it encompass the growth of Solange's musical identity since her release of "True" in 2012.
"I feel like, in some ways, the album wrote itself," commented the young artist in an interview with "Fader." "When I first started to write a lot of new songs, it was just me and piano. Throughout the different eras of the album, I found my voice and it became clearer and clearer through the backdrop of what was happening in the world and everyday life."
Similar to the skits and interludes that appear on Frank Ocean's latest release, "Blonde," Solange incorporates several interludes in between the tracks on the album – excerpts talking about a range of things from pride in being black, dealing with racism, money, finding peace within your life, and more. Features include Lil Wayne, BJ The Chicago Kid, Q-tip, Kelly Rowland, Nia Andrews, Kelela and Sampha, making for a musically diverse album that incorporates many different sounds. The songs on the album don't just have an effortlessness about them, they're also delivered to listeners with a sense of familiarity. The songs are impactful from the moment you hit play.
"I wanted the album to have those moments of grief, and being able to be angry and express rage, and trying to figure out how to cope in those moments. I also wanted it to make people feel empowered and [that] in the midst of all of this we can still dream, and uplift, and laugh like we always have," said Solange.