Sophie's Style Watch: You don't need a boyfriend to rock boyfriend jeans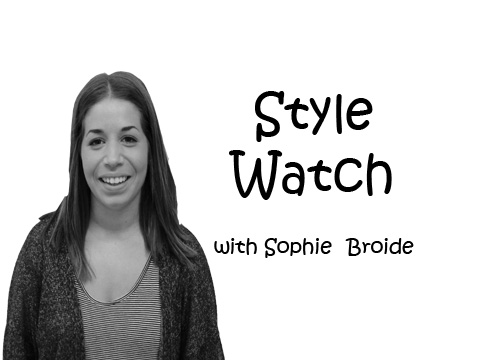 Hello Warriors! Now that spring is in full swing, it's time to say goodbye to winter and welcome in the new season. A great way to do that is by sorting through your closet and taking out all the old clothes that you don't wear anymore. You should consider selling or donating some of them to make room for new spring attire. I know from personal experience that it can be hard to get rid of clothing, but if you're really not wearing it, then why hold onto it? Go ahead and start spring cleaning out your wardrobe!
One of my favorite items this season is boyfriend jeans. These lower-rise and looser-fitting jeans are way more comfortable than traditional high-waisted jeans, but still just as stylish. They usually have some sort of distressing on the leg and come in both light and dark blue shades. Boyfriend jeans look great styled with a loose tee and Birkenstocks or sneakers. I bought a pair of them last summer, and now they are my go-to jeans when I feel like wearing a comfy outfit.
I took a photo of two students at Cleveland this week who showed off their boyfriend jeans. The first girl is wearing a striped long sleeve shirt, darker blue boyfriend jeans, and clogs. I like how she paired the jeans with a printed top to keep the look simple, but not too boring. The second student's outfit is a little more dressed-up than the first one. She is wearing lighter blue boyfriend jeans with some more distressing, a basic v-neck tee, and black ankle boots with unique little cutouts on the heel. This student was able to make boyfriend jeans seem less casual, and that's not an easy task. Boyfriend jeans are often worn with belts because they are low-rise, and I really like how both these students cuffed the bottom of their jeans.
While you're cleaning out your closet this month, don't forget to add a pair of boyfriend jeans!
XOXO, Sophie
Leave a Comment