Cleveland band wins PIL
The melodic sounds of eight wind ensembles and two string orchestras filled the crowded halls of Cleveland High School on Thursday, April 16. A total of eight schools took place in the PIL Band contest, including Cleveland's own symphonic band.
Much to the surprise of many, Cleveland placed first with two qualifying scores, sending them to state. For the performance, they scored a 72, 75, and a 78 out of 100. In sightreading, they received a 47.5 out of 60.
"I was expecting to be in the top three because we sound much better this year than last year, but I wasn't expecting first," said sophomore clarinet player Melissa Lynch.
That wasn't the only reason band players felt they had won. From a great band director (Dan Foster) to their chemistry as a group, there were countless factors that they believe helped them win.
"I really wasn't expecting to get first. I think it was because we thought we couldn't win so we tried our best and just had fun and played to the best of our abilities," junior percussionist Nelea Chin said.
Their main strength was their ability to work as a team and listen to one another. "We are comfortable with each other and we listen to each other and it's just a group that enjoys to play music," said senior clarinet player Jonathan Christian.
Although the band did do spectacularly, they all agreed there were many things they could work on. "We could use a more condensed band and some sections could use a little more work," said freshman Sylvan Talavera, a euphonium player.
"We do really well playing together. Sometimes though we aren't following [Dan] Foster but we are following each other instead," explained Lynch.
All in all, Cleveland's band is going to state, and they went from competing in 5A last year to 6A this year. Cleveland's band director Dan Foster had the exact words to sum it all up, "We play to play, we don't play to win." And that's exactly what they did at the PIL band competition.
Leave a Comment
About the Contributor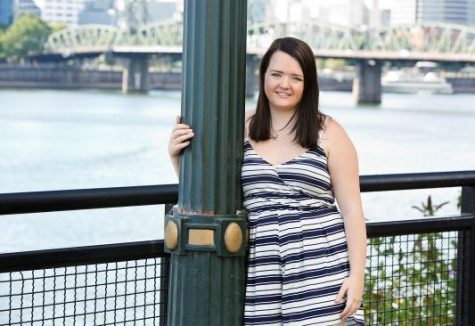 Ashley Lytle, Editor-in-Chief
Position: Editor-in-Chief, Online Editor, Page Editor, Photographer, Videographer

Graduation year: Class of 2017

Favorite thing to do: Hang out with...