PDXtra Fun: Best places to beat the heat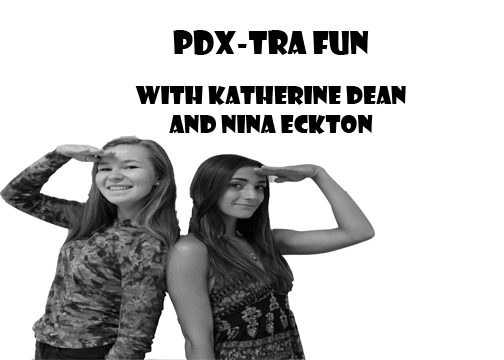 Summer is just around the corner and for us here at PDXtra, that means days spent in and around the water. Here are some great places around Portland to stay cool on a hot summer's day.
Kennedy School Soaking Pool
If you are interested in a quiet oasis in the middle of a McMenamins staple, the soaking pool is definitely the place for you. The pool is open to the public daily for a $5 admission and is a great place to unwind and relax. Surrounded by palm trees and other tropical vegetation, the soaking pool will make you feel as though you are much farther south of North Portland. In between swimming sessions, you can grab a bite to eat at the McMenamins restaurant or go catch a movie at the theater.
Keller Fountain Park and Ira Keller Fountain
Keller Fountain Park is the ideal place to get a quick cool down while in the heart of the city. Inspired by waterfalls of the Columbia River Gorge, the fountain consists of a series of small pools at the higher level, a sharp drop off to create the waterfall effect, and a larger body of water at the bottom. The feature is massive for a city fountain. The waterfalls pump 13,000 US gallons of water over the cascade per minute. The park's location in downtown is prime; sitting right across the street from the popular Keller Auditorium. Structurally, the fountain and surrounding area are perfect for lounging with friends while dangling your feet in the water. The entire lower level is a set of flat, concrete plates that make for great sunbathing platforms. If you get hungry while hanging out by the fountain, the park has its very own food cart located by the upper pools. For years, they have been famous for their delicious bentos. You can relax in the fountain mist, then order lunch just a few steps away.
Lewisville Park
Located 40 minutes north of Portland, this 154-acre park in Battleground is much more than just a swimming area. On the banks of the Lewis River, the swimming holes are accompanied by a grassy field with barbecue shelters, picnic tables, playgrounds, and a baseball field. Whether you want to make a day of it with your friends or your family, Lewisville Park provides plenty of activities to fill the hours. There is a $3 admission for the park, but the secluded beaches and swimming holes are definitely worth it.
Leave a Comment