Chinook Academy students interview Cleveland alumni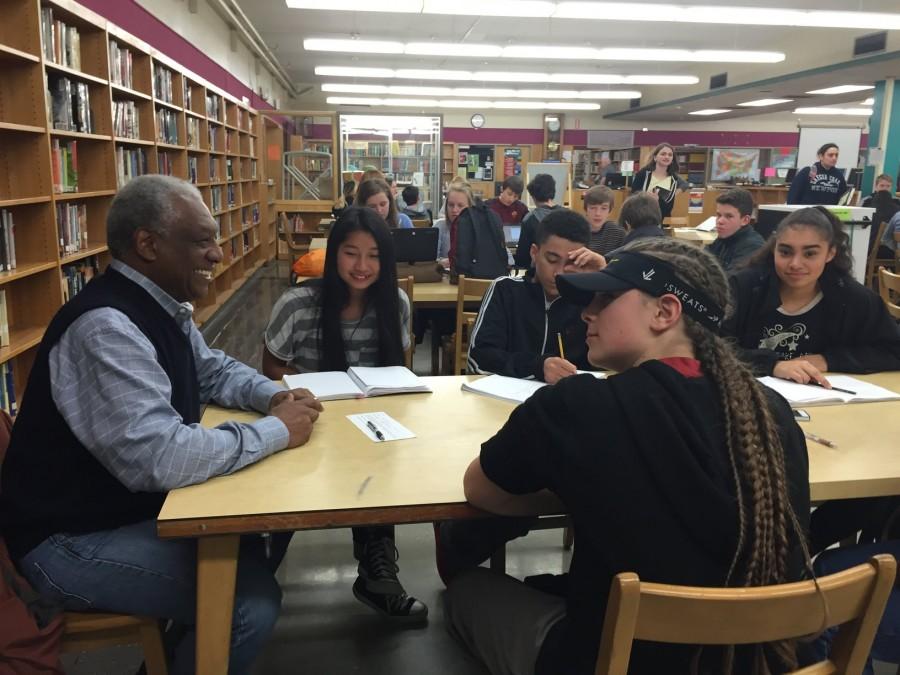 Connecting freshmen with alumni couldn't come at a better time. In the midst of Cleveland's 100-year celebration, Chinook Academy students have had the opportunity to interview alumni for an oral history project, learning about gentrification, and how life as a high schooler has changed over the years.
"The Chinook Academy decided to do an oral history project this year in honor of the 100th anniversary of our school. The students interviewed alumni from many different graduating classes to better understand their school's history, to learn how to 'make' history and be historians," stated academy teacher Lynne Allers.
"We hope this assignment will help students get an understanding of how things were before they lived here. Right now they only really know their own world," explained academy teacher Maggie Appel. "Hearing people's individual stories is a much better way to connect with our past, how things have changed, how they've grown, things like that. That was really our intention with this assignment."
An alumnus students got to interview was Jean Miller, who graduated in 1948. Cleveland was still Clinton Kelly High School of Commerce at the time, just before the name change.
According to Miller, females were in the majority of the school population, and sororities and fraternities existed at the school. Members were handpicked from people who were a part of the specific organizations. Even though there were differences between back then and now, Miller still believes that there really isn't that much of a difference.
Other alumni members interviewed included Cleveland's very own teachers Julia Blattner, Kari Freeman, and Camille Adana.
Alumnus Angus Brown, class of 1993, told the Chinook students many stories from his perspective and from the viewpoint of his best friend who was black. Brown originally thought Cleveland had prepared him for life after high school, but looking back, he said he wasn't as prepared as he thought and dropped out of college.
In his days at Cleveland he admitted to not hanging out with a "good" crowd. He was someone people were afraid of, even though he never did anything to them. He remembers Jan Watt, then a teacher, dealing with him a few times while he was a student.
Brown is a strong anti-bullying supporter. When he went to Cleveland he explained that while there wasn't a huge problem with "bullying," there was still a lot of teasing that took place. He has two kids who will be attending Cleveland in the next two years and Brown doesn't want them to experience the environment he witnessed in his days walking Cleveland's halls.
Freshman Marissa Waldo expressed the need to "build a community where everyone can feel safe. They didn't have one then and we still don't have one now."
"It can't be just one person standing up. We have to work together," explained Jacob Bolger, freshman.
Brown told the freshmen he interviewed that if Cleveland were to start a club or did a speech on bullying, he'd be there to support the effort being made towards creating a safe community for all.
Clubs like SAFER (Students Active For Ending Rape), the Gender and Sexuality Club, and the Embody Love Club are examples of how Cleveland students are working to create that safe community for all. Cleveland's leadership classes have created a program called STRIVE (Stand Together, Respect Individuality, Value Everyone). It's an anti-bullying campaign based in Cleveland's feeder middle schools. STRIVE will be implemented in Cleveland in the coming months.
Talking to alumni members, the freshmen are getting "another dimension of learning," as explained by freshman Liam McBride. This assignment "gives us a different perspective on the school so we can see what it was like then versus now so we can improve the school," expressed Waldo.
Leave a Comment
About the Contributor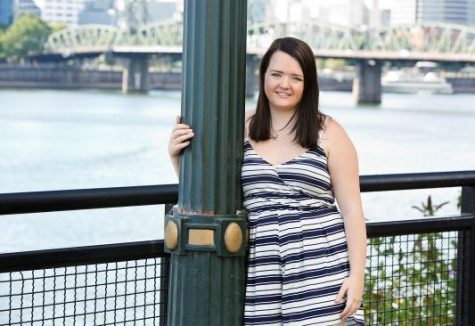 Ashley Lytle, Editor-in-Chief
Position: Editor-in-Chief, Online Editor, Page Editor, Photographer, Videographer

Graduation year: Class of 2017

Favorite thing to do: Hang out with...